The world of curls is one that is all about embracing your natural texture, finding the right products and ensuring your hair has the TLC that it needs. ALTERNA have created a brand-new regime with the My Hair. My Canvas. Textures & Curls range, allowing you to  care, protect and style  for your curls, ensuring the look and feel fabulous day in day out.
C is for Cleanse
There are three general curl patterns – 2 is wavy, 3 is curly and 4 is kinky or coily, and within these patterns there are subsets depending on just how wavy or coily your type is. No matter what curl pattern you have, all of them require care and consideration in order to truly flourish – beautiful results start with your cleanse.
The reason it's so important to cleanse your curls is because you want to ensure you've removed all dirt, debris, sweat and product build-up before you apply any hydrating or styling products. At the same time, you never want to leave your curls feeling stripped of moisture or, the opposite: heavy and greasy.
Use: Begin Again Curl Cleanser; this vegan and silicone-free formula cleanses while removes build-up, leaving your curl pattern refined, bouncy and fresh. Many shampoos can be harsh on our hair, stripping it of its natural oils, but the Begain Again Curl Cleanser also works to hydrate hair and boost shine whilst cleansing thanks to ingredients such as Kakadu Plum Extract and Fair-Trade Coconut Oil.
U is for Ultra Nourish
Once your curls are cleansed, they're ready to absorb the hydration they need in order to truly shine; the first step is a nourishing conditioner.
In general terms, the more coily the curl, the more moisture it requires, and you should also consider how thick or fine your hair is when choosing your conditioner.
Use: Begin Again Curl Conditioner; it's enriched with timeless hydrating ingredients such as Shea Butter, Moringa Seed Oil and Fair-Trade Cocoa Butter to ensure curls are strengthened, shiny, bouncy, moisturised and nourished, smooth and frizz free, ready for styling.
R is for Replenish
Most curl lovers tend to know how their hair stands up a few days after washing – many love their curls on day three as that's the day the curls tend to drop down a little, giving more length. Others who love to wear their curls in an afro, might like to wash more regularly to keep curls tight and coily. However you choose to wear yours, it's always important to check in with your curls. Are they feeling dry at the ends? Are the curls dropping out or looking a little straight and stretched? It might be time for a deep treatment.
Use: More Butter Masque; containing sustainably sourced Banana Flower, known to improve moisture and nourish hair,this is the perfect hydrator for days when your hair needs more.
L is for Loosen up
Curly hair has a wonderful ability to be manipulated into any shape – depending on the products you use, there really are no limits. If you'd like to be able to extend your own curls more to show a little extra length or encourage your curls to hang lower rather than spring up, then focus on products that hydrate and lengthen and use on damp hair with your favourite detangling brush.
Use: Loosen Up Curl Elongator to lengthen curl pattern without compromising it, ensuring the overall appearance of hair is longer.
S is for Smooth and Shine
The great thing about curls is that they can be worn in so many different ways. One day it's a slicked updo complete with curly ponytail – the next it can be a messy top knot or braids. The key to styling your curls is finding the right finishing products. If you want things to stay set and smooth all day, then gels are an essential for your haircare wardrobe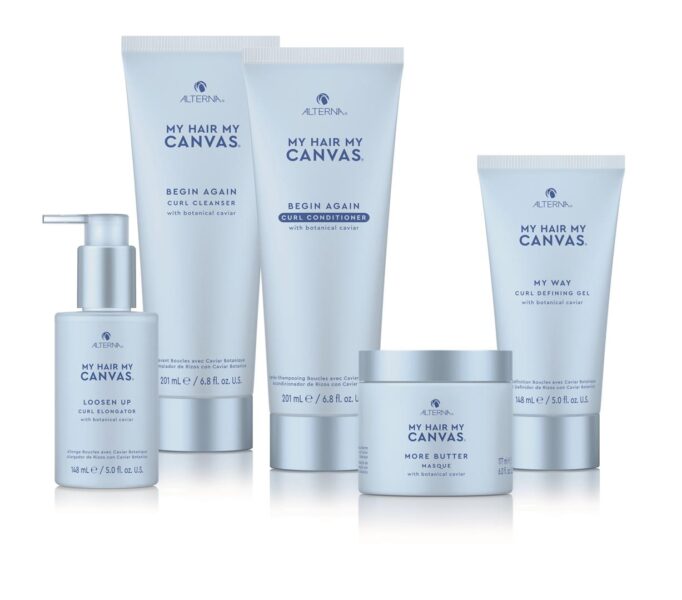 Use: My Way Curl Defining Gel – it's perfect for creating styles that last all day without leaving hair feeling dry or flaky. Plus, it provides up to 72 hours of humidity resistance.
If you want to learn more about making your curl care a sensorial experience, visitwww.alternahaircare.com or visit us on Instagram at @alternaeurope.