Calling all curly girls! OSMO has launched a new curly hair range designed to bring your natural curls back to life. Free from silicones, sulphates, parabens and alcohols, Curl Revival leaves your curls hydrated and silky, fights frizz and defines curls. It's also 100% vegan and cruelty free!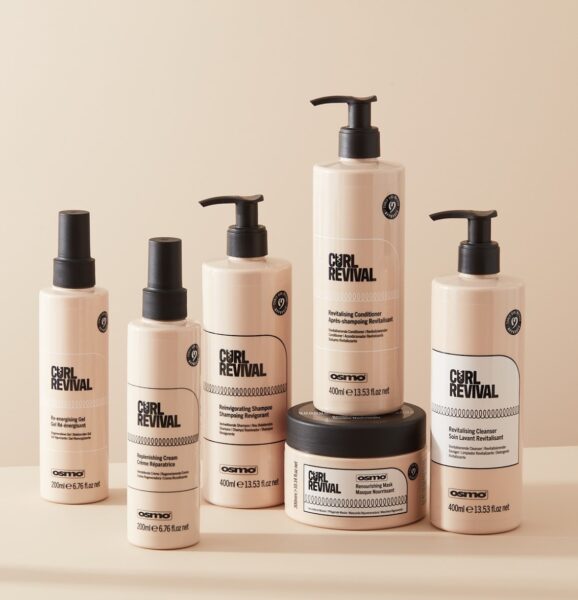 Created in response to the phenomenal success of the now infamous Curly Girl Method, Curl Revival aims
to cater to the specific care needs of the 3 main curl types by offering bespoke product solutions to allow you to create your dream curl care cocktail!
Contact your usual Salon suppliers or visit www.sallybeauty.co.uk or www.salonsdirect.com