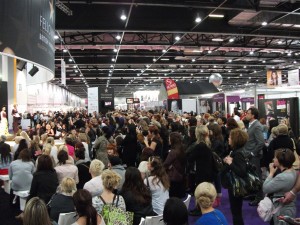 Here are some of the events planned this year.
If you were a hairdresser and took your career development seriously, you would constantly be reading the latest hairdressing trade magazines, attending hairdressing conferences and shows, and attempting new techniques, styles, products and tools.
Attending shows is a great way to continue to learn and develop skills and, as a result, increase the success of your business. At events you have the chance to network with other leading salons, hairdressers, product houses and many worthwhile business relationships have arisen from trade shows over the years.
British Beauty & Spa Awards
British Hairdressing Awards
British Hairdressing Business Awards
Clothes Show Live
HJ Business Live
Goldwell – The Color Zoom Challenge
La Biosthetique Young Total Beauty Awards
L'Oréal Professionnel Colour Trophy
Wella Professionals Trend Vision Award
Olympia Beauty (see our show report)
Salon International (see our show report)
Professional Beauty (see our show report)
HairUK HairUK comes to NEC Birmingham
Professional Hairdresser Live