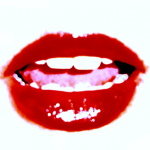 Our panel of experts aim to answer your queries about hair cutting, styling and training.
Use the comment box to ask your question.
Here are a few tips and tricks to get you started.
How to Curl
There are several tools used in curling – make sure you choose the right one for the job. Decide whether the look you want needs a wand, tongs, rollers or an alternative technique. Never brush! To loosen your curls, turn your head upside down. This will allow the curls to drop naturally.
How to have great looking hair.
The secret to great looking hair is moisture. If you have dry hair, try applying oil to your hair before shampooing. This will lock in the moisture. For shiny, nourished looking hair, use a conditioning mask once a week, making sure you leave it on for the recommended time.