OSMO Chromaplex is an innovative in-salon treatment that enables the strengthening and restructuring of hair bonds throughout the colouring or lightening process. Following the successful launch of the OSMO Chromaplex regime and due to customer demand, OSMO has launched its best-selling Bond Shampoo and Conditioner in larger backwash litre size.
If you are a salon owner looking for new and innovative products to offer your customers, you might want to take a look at OSMO, a UK-based brand that has been making waves in the hair industry. Osmo is a collection of professional haircare and styling products that allow you to create any look you can imagine, from natural and subtle to bold and daring. Osmo products are formulated with high-quality ingredients and advanced technology to deliver outstanding results for all hair types and needs. Whether you want to brighten up blonde hair, revive faded colour, moisturise dry hair, or add volume and texture, Osmo has a product for you
OSMO offers extremely competitive price points that satisfy today's economic climate. The new product backwash litre sizes are recession proof without compromising on performance.
Chromaplex Bond Shampoo #4 Strengthens & Repairs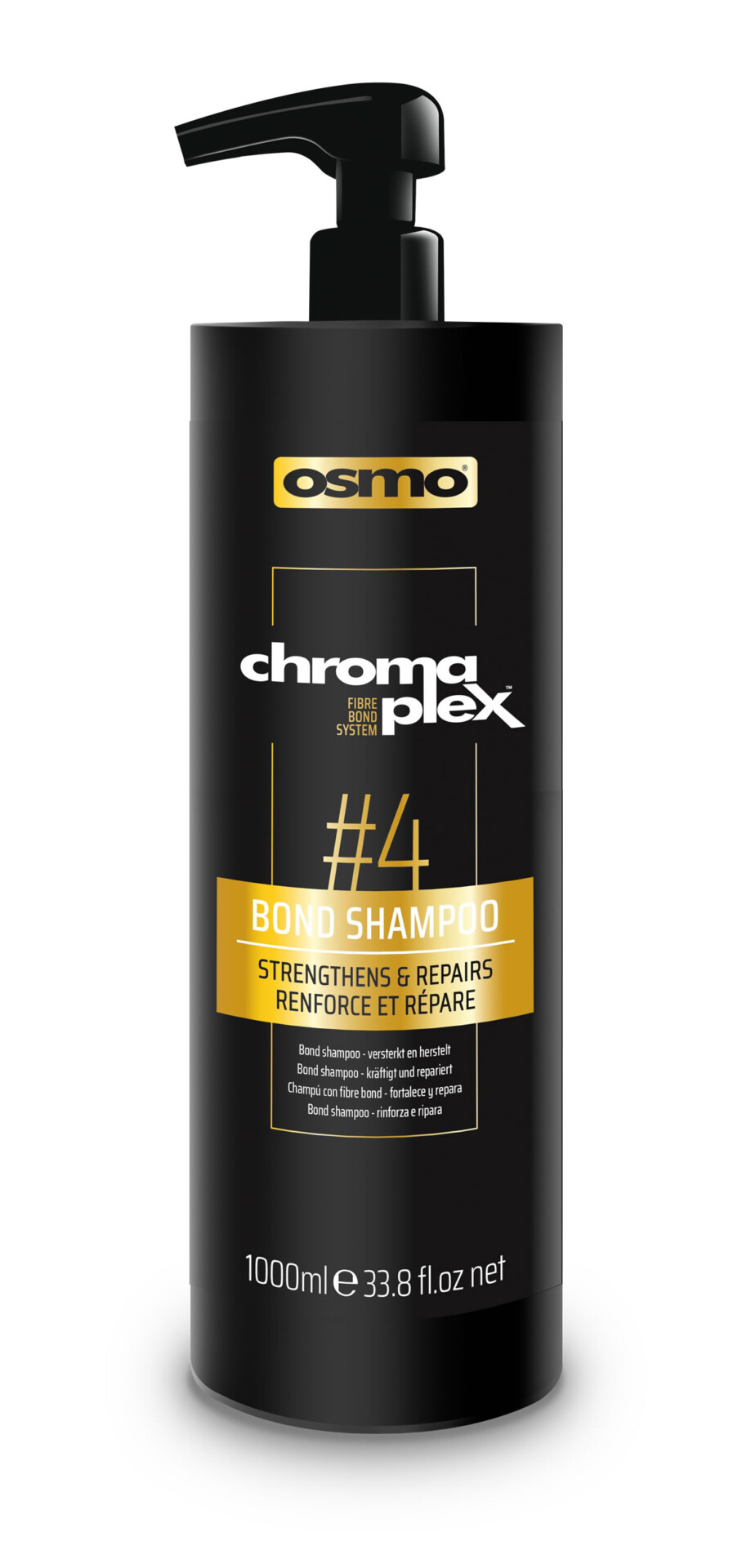 Formulated with Fibre Bond Technology to help build hair elasticity, while repairing both damage and breakages. Hair is strengthened and restored for soft feeling and radiant results. Sulphate free, its Colour Save Complex prolongs colour life and UV filters help protect against natural pollutants.
Chromaplex Bond Conditioner #5 Hydrates & Strengthens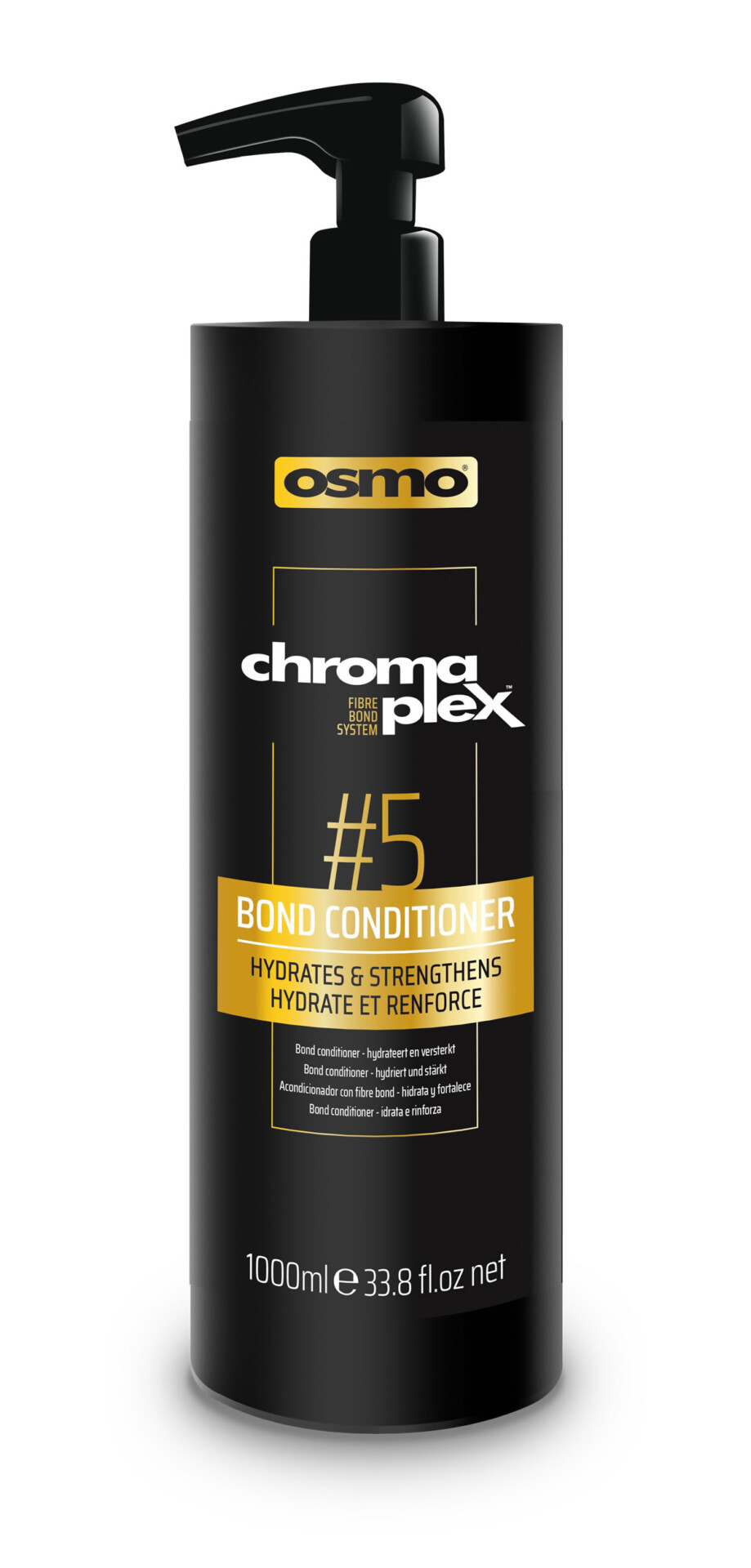 Prolongs colour life. Formulated to penetrate deep into the hair shaft and stimulate the hair follicles for a complete moisture boost. This nourishing, daily conditioner leaves hair feeling replenished, strong, supple, and radiant. This silicone-free conditioner, contains Sunflower Seed Extract for added moisture and Argan Oil to help prolong the life of colour and protect against natural pollutants.
To request OSMO for your salon, contact your local wholesalers or visit www.osmo.uk.com