OSMO Festive Gift Sets 2022
Give your clients the ultimate gift of shiny, nourished locks this Christmas. OSMO has created the ultimate collection of haircare giftpacks for your festive retail focus.  Let's take a look:
OSMO Deep Moisture Gift Pack (RRP £17.99)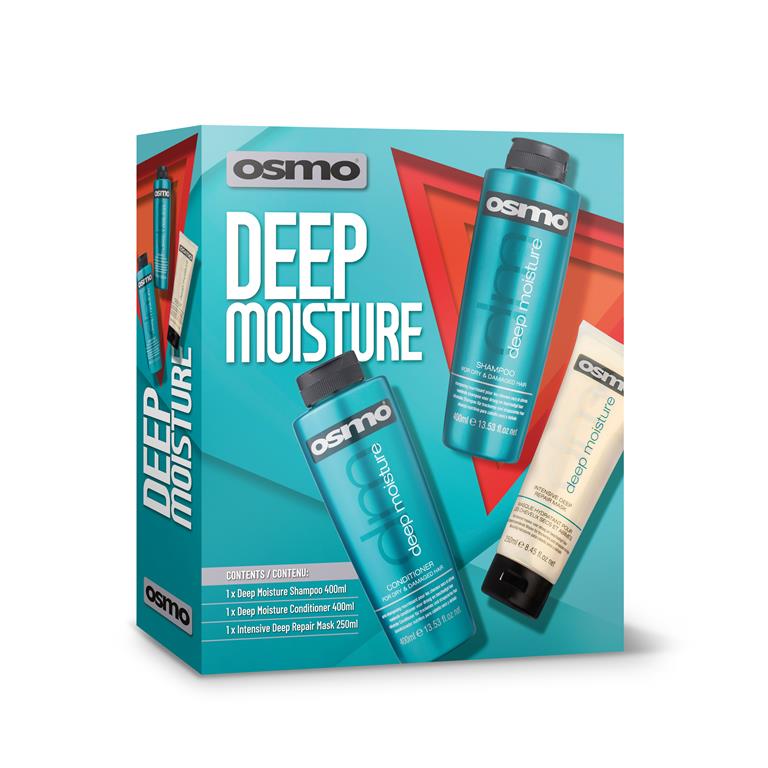 Wishing for beautifully moisturised hair this Christmas?  Treat your locks to some ultimate TLC with this intensely hydrating gift set for overstressed, damaged hair. Formulated with the mega moisturising ingredients of Pataua Oil and Keratin Complex to help care for and repair the hair without weighing it down. Achieve silky, smooth results every time.
Contents: 1 x Deep Moisture Shampoo (400ml), 1 x Deep Moisture Conditioner (400ml), 1 x Intensive Deep repair Mask (250ml)
OSMO Super Silver Gift Pack (RRP £23.99)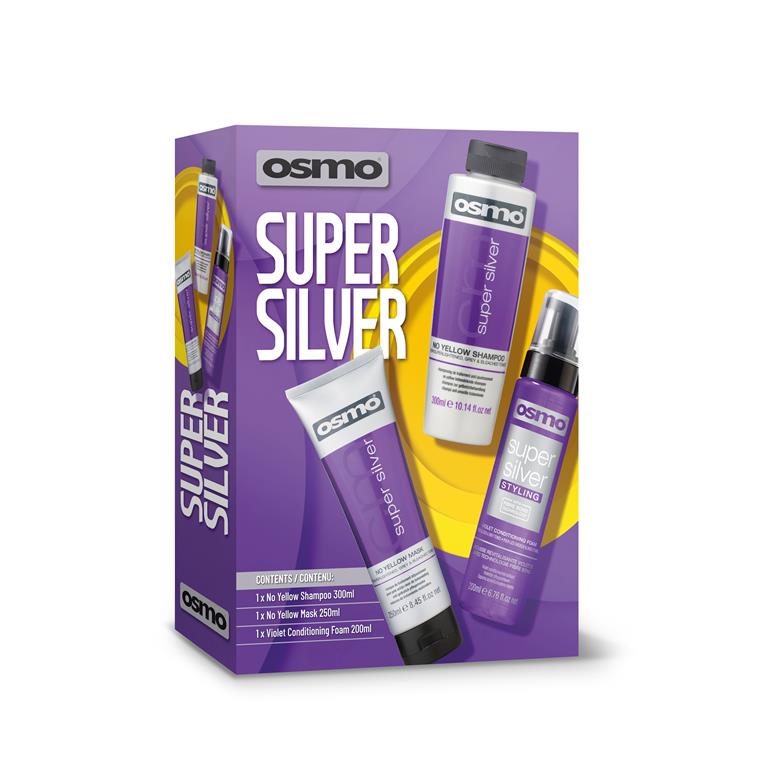 Say goodbye to dry, brassy blondes this festive season! The Super Silver Gift Pack keeps blonde hair luxuriously hydrated. This intensely hydrating, sulphate free set is infused with super violet pigments to keep blondes looking fresher and brighter for longer, whilst eliminating  unwanted brassy yellow tones.
Contents: 1 x Super Silver Shampoo 300ml, 1 x Super Silver Mask 250ml, 1 x Violet Conditioning Foam 245ml
OSMO X.POSED Daily Hair Care Gift Pack (RRP: £23.99)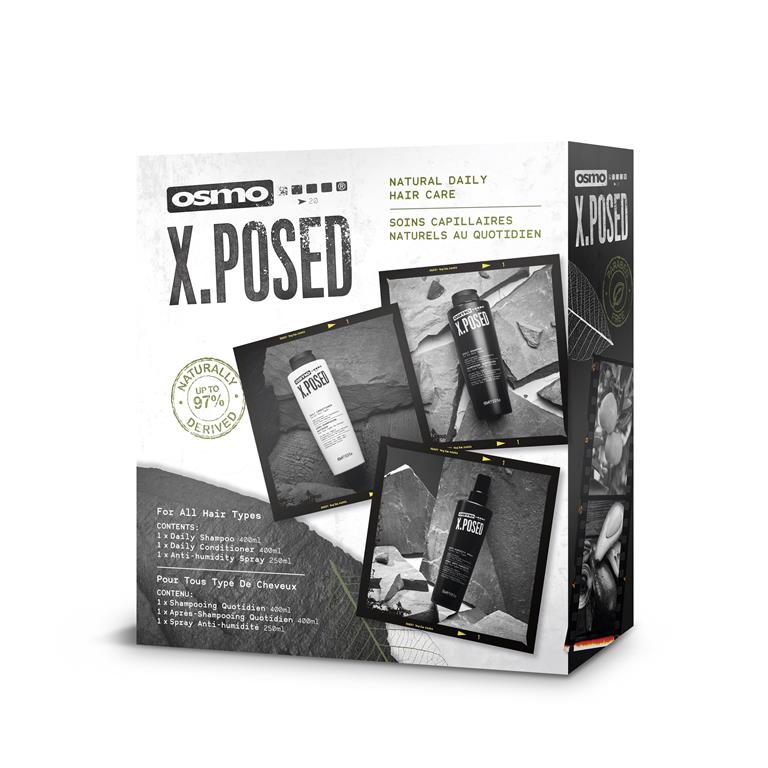 Strip it back to the basics this Christmas with the ultimate OSMO X.POSED collection. This luxury set is the perfect gift this holiday season for a variety of different hair types, offering sustainable and environmentally friendly hair care for restoring the hairs essential hydration and protecting it from further damage.
Contents: 1 x Daily Shampoo 400ml, 1 x Daily Conditioner 400ml, 1 x Anti-Humidity Spray 250ml
OSMO is available from wholesalers nationwide; visit www.osmo.uk.com for a stockist list