The Black British Business Awards (BBBAwards) proudly announce the finalists for the 2023 ceremony, celebrating a decade of excellence in recognizing Black professionals and entrepreneurs in the United Kingdom. Among the distinguished nominees is Gail Waterman the founder of the renowned hair growth brand Watermans, shortlisted for the prestigious "Entrepreneur, Senior Leader of the Year" award.
Gail Waterman's nomination as a finalist in the "Entrepreneur Senior Leader of the Year" category is a testament to her tenacity and entrepreneurial spirit. Coming from humble beginnings in a UK south Yorkshire pit village called Elsecar, Gail encountered racism and narrow-mindedness as the community's only young girl of colour. Despite the challenges, Gail persisted, overcoming obstacles to rise as a successful entrepreneur.
As the visionary behind the globally acclaimed hair growth product Grow Me shampoo, Gail's dedication and hard work have transformed Watermans into a multimillion-dollar international brand. With sales occurring every 30 seconds worldwide, Watermans Hair Growth brand has become a symbol of triumph over adversity and a beacon of hope for aspiring entrepreneurs of colour.
Gail's inspiring journey exemplifies the resilience and determination of Black business leaders, breaking barriers and challenging stereotypes. She recalls her experiences in business meetings, where she faces astonishment when people discover her position as the owner of an international brand. Despite these encounters, Gail remains steadfast in her commitment to driving change and proving that success knows no boundaries.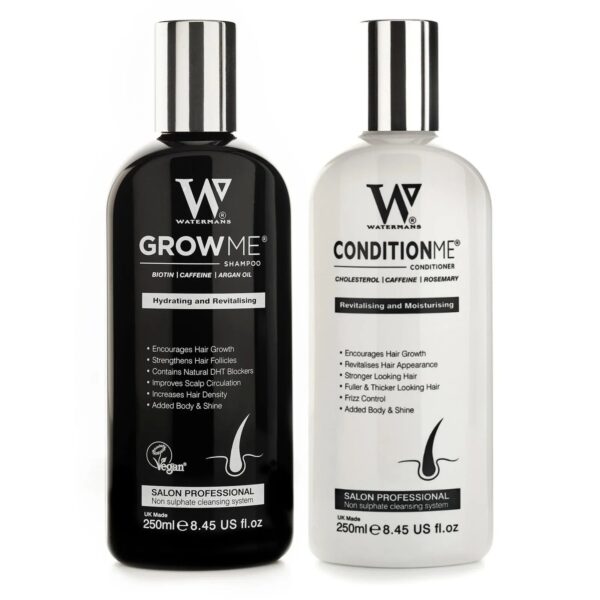 Watermans was founded by Gail and Matt waterman, who both suffered for many years with different variations of hair loss problems. In 2012 Watermans was launched and now today we sell a product every 30 seconds across our network of distributors around the globe. The companies main focus is making products that actually help others in some way by using the finest ingredients and putting customer results first before profits. Watermans is ran by 99% Women 'Girl Power" and 50% owned by a women of colour.
They donate their hair growth shampoo called  'Grow Me' to chemo wards across the UK and other Watermans products to the NHS and Ukraine, also supporting many grassroots and football teams across the country along the way. Matt & Gail Waterman pride themselves on giving back to the community or when someone or charity needs that helping hand.
The BBBAwards results will be announced on 13th October 2023.