It's been another busy month for the Fellowship for British Hairdressing Project Teams, with a whooping 6 project days taking place in the space of 24 hours! From ClubStar to Project X and Afro to Sassoon our teams got creative and once again soaked up incredible knowledge from a fantastic array of guest mentors.
Project Xtend spent the day with ex F.A.M.E. Team Member and Wig Specialist Darrel Starkey at the ASP Headquarters, talking all things wigs and hair attachments. The course started with a description of 'WIG' and tools and equipment needed to create a hairpiece or wigs. Darrel talked about working with O for a full circle of hair with fringes and U a horseshoe of hair around the sides and back. A demo by Darrel consisted of working with textured 3C hair creating an afro and cutting it into shape. The afternoon consisted of a beautiful working lunch provided by ASP whilst being in a workshop. The team created wigs for shoots and catwalk and all were so impressed by Darrel's teaching skills.  At the end of the day they presented their work to the team.
Team member Marlene Lamont commented, "I can honestly say that is one of the most inspirational & creative days I have ever been on. Darrel was brilliant and his educational course was delivered in such an easy-going and professional way. I got so much from it. Massive thanks Darrel.
Next up was Project X who spent the day at SE1 Studios with Leader Lisa Farrell. The team were lucky enough to spend the day with 3 guest mentors, all covering a different area of the industry and sharing their advice and experience. First was Hayden Cassidy Award Winning Barber, Global Educator for Andis Clippers and Barber of the Year 2022. Followed by Claire Martin master stylist and an expert in both Afro & European Hair.  Sharon Brigden of SLB PR also popped in for a Q&A session in the world of public relations.
Hayden provided a demo in the morning on the perfect skin fade & content tips, with Claire providing a demo on Afro Texture styling.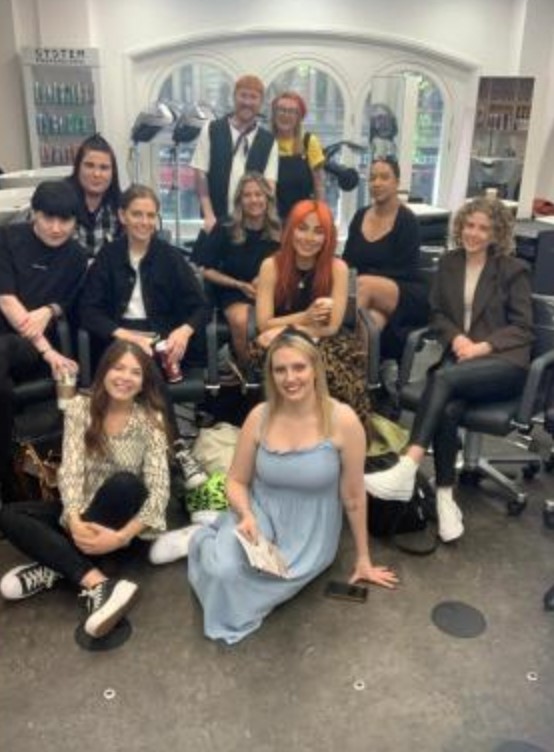 Team member James Farrer comments: "The day we had with Hayden and Claire was a jam packed day! We started off with the breakdown of the perfect skin fade and then gained more confidence with clipper work. We then went over the knowledge of textured hair and how to respect the hair in all aspects from consultation to end result and all the products needed."
Wella was the location of choice for the Project Colour team who got creative with 'The Hair Colour Librarian' who showcased an array of creative colour techniques and patterns. Claire shared her years of experience and insider tips with the team, providing an unforgettable day of learning.
Stephanie Dwyer, Project Colour Team Member said "Claire opened my eyes, helping me to look at colour differently. I always take so much from PROJECT Colour professionally yet personally I take the most, it takes you on a journey. The most incredible hands on day, relaxed and fun and I learnt so much about placement and understanding the why's. PROJECT Colour is my family and I look forward to all our sessions together, this one in particular with Claire we lined all our mannequins up together and to see your team's vision come to life is incredible."
Project Men travelled to Wahl HQ for a day of presentation skills and demonstrations. The were joined by Steve McManus, Founder of Leaf Scissors, Project Men new Brand Partner. The team were put through their paces and were pushed out of their comfort zone in to get the best results with Project Leader Simon Shaw. The team used the session as preparation for their up and coming appearance at this years Barber Connect.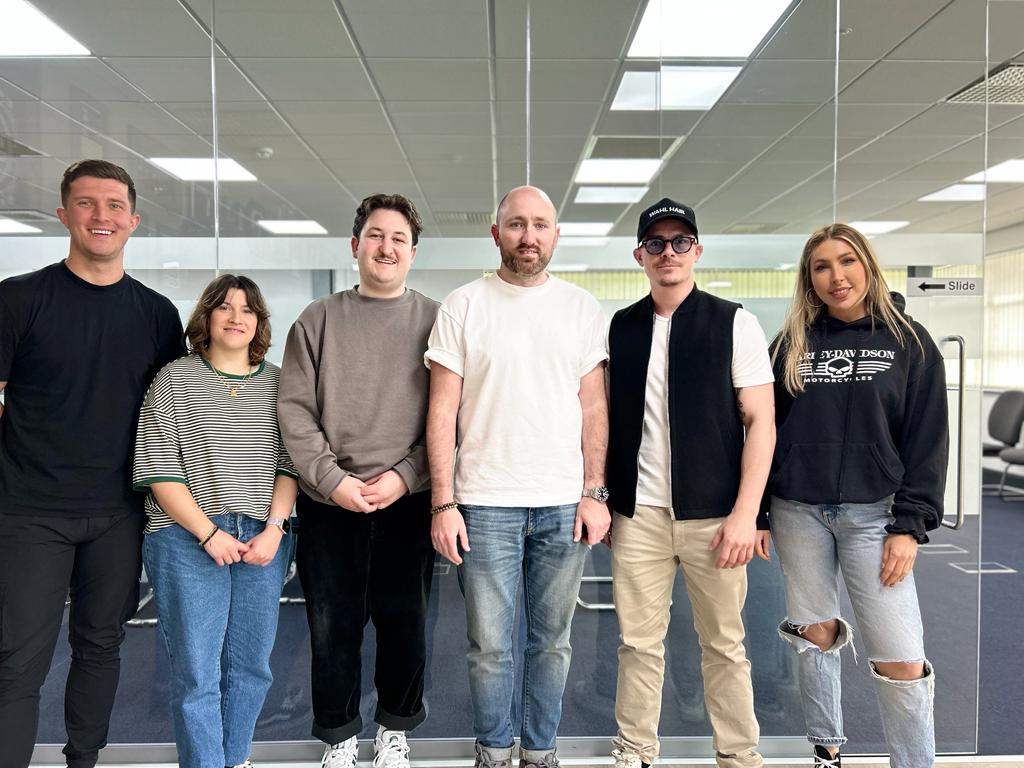 Project Men Team Member Elettra Guggeri comments: "The presentation training with Simon Shaw for forthcoming stage event at Barber Connect in Telford, was absolutely brilliant and got me really excited! He talked us through techniques that'll help us feel confident and more relaxed on stage. We went through speaking exercises which I really enjoyed although it has not been easy at all! I'm feeling a little nervous but I'm taking the challenge and I look forward to being on stage."
The House of Keune by Bloom was the stunning location for Project Sassoon who enjoyed a day of prep as they work towards their team photoshoot. Working on live models the team put into practice their previous team days in preparation of their 2 day photoshoot which takes place in July. Short, structured cuts and added texture throughout allowed the team to experiment and put into place their visions for each model.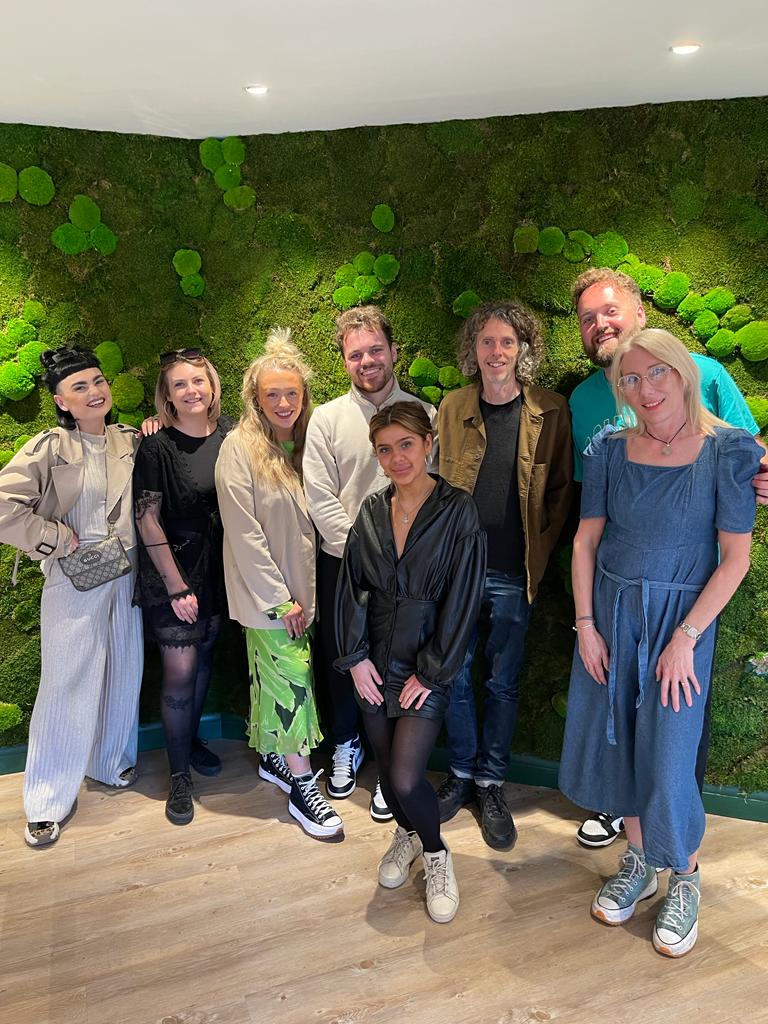 Cameron Willetts, Project Sassoon Team Member comments: "The day was amazing with Damien. He really helped us express our creativity on live models. Putting the new techniques we have learnt on block heads, into real life situations. Being able to see the results and the outcomes along the way was super satisfying! Great day".
The final project of the day was the team from Project Afro who travelled to Griffins Hair Salon in Birmingham, to spend the day with both project leader Jacqui McIntosh and also Claire Chell, owner of The Garden Lounge Hair Salon, and Colour Specialist for L'Oreal and Wella Master Colour Expert.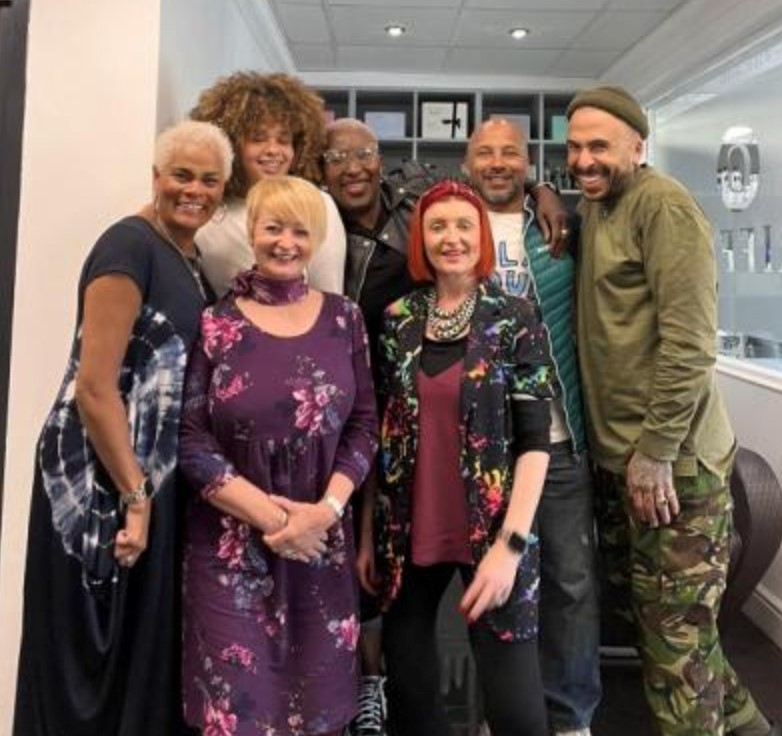 The day was spent preparing for the photoshoot in August by creating three moodboards.  Claire gave advice on colour palettes that show up better on film, especially on darker hair bases, as well as sharing her skills and knowledge on shoots and show planning.
Louis Driver comments: "The day with Claire was really beneficial. It's not every day you get to sit down and pick the brains of such an accomplished colourist. Claire was able to answer all of our questions with indepth knowledge and advice.  I'm looking forward to applying what I have learnt!"