Fashion Week always delivers hair inspiration, and we love keeping an eye out for the hair trends each season. The Fellowship For British Hairdressing Project Teams have been busy at many of the hottest Fashion Week shows and have created some beautiful hair work showcasing Autumn/Winter trends. Below are some of our favourite looks created by the teams…
High Shine Ponytail
From the Project Afro Team, Krysia West has been busy tending to the model's tresses at Edward Crutchley and Yuchang Wang. We adore this super sleek braided ponytail with high shine.
Waves upon Waves
Clubstar Art Team Members Olivia Brady and Lily-Rose Cumper were delighted to be working with Fudge for Dreaming Eli at London Fashion Week alongside Jonathan Andrew and said it was a life changing experience they will never forget. Sleek styling with hair dryers, textured full of volume waves and glossy waves were some of the key hair looks.
Glitter Galore
Project X Team Member Natalia Krzewska has been working at Paris Fashion Week Couture, Milan Fashion Week and London Fashion Week and has created some stunning hair work. We are in awe of this unique hair look with lots of silver glitter.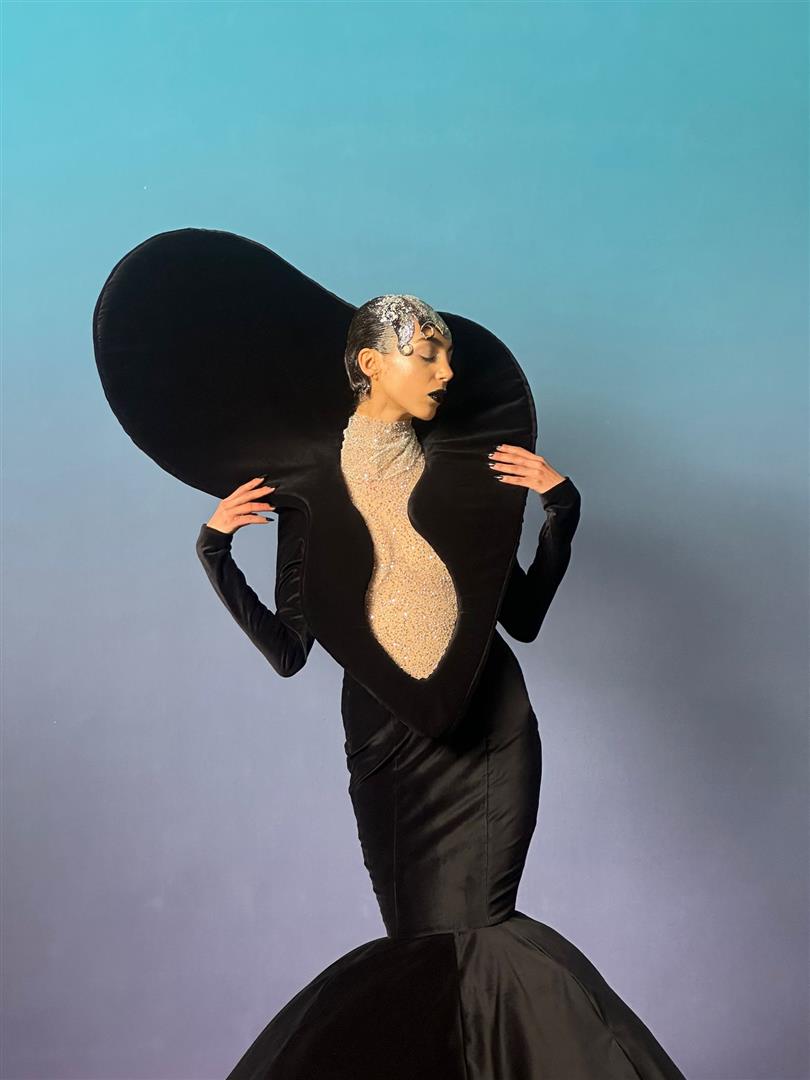 Making a Statement
Project Colour Team Member Stephen Campbell had an amazing experience assisting at the Julien Fournie and Celia Kritharioti Haute Couture shows in Paris and said it was exciting to see a different part of what our industry has to offer outside of the salon. So many statement hair looks were created with the inclusion of hair pieces and hair accessories. Slicked back updos were also a favoured look allowing the fashion to do all the talking.
A Great Experience
Nay from the Project X team did Fasion East with Mark Hampton and Mark Fast with Maria Kovacs on Friday, Fashions Finest and Oh Pollly with Aaron Firmstone on Saturday and Christopher Kane with Sarah Jo Palmer on the Sunday. Commenting on the experience she said, "I had an amazing weekend working on some of the best teams for LFW. All lead hairstylists have been great to work with, trusting and very supportive when you have any questions or need assistance. I've had the best time this season'. A beautiful selection of looks were created across all shows ranging from sleek ponytails to textured waves and beautiful natural hair looks.
New York Fashion Week
Annie Franklin from the Project X team also had an incredibly busy fashion week experience assisting on the Diego Miranda show at New York Fashion Week. All shows were at the Iconic Spring Studios for designers including Bibhu Mohapatra, Pamella Roland and KGL. Annie then flew back to London for LFW. We love these selection of looks creating – the wet look was most definitely a prominent trend on the catwalk this season!