Meet the F.A.M.E. Team 2023.
There's much to celebrate for the class of 23 as they are part of an illustrious group that has led the way in British Hairdressing for over 30 years. From the first ever F.A.M.E Team in 1993, featuring Robert Masciave and Carolyn Newman, both who have gone on to have stellar and diverse careers in the industry, to a list of members that reads like a hairdressing Who's Who.
This year's F.A.M.E. Team also have a new leader, none other than the exceptionally talented Sally Brooks who has the most exciting year planned for the team.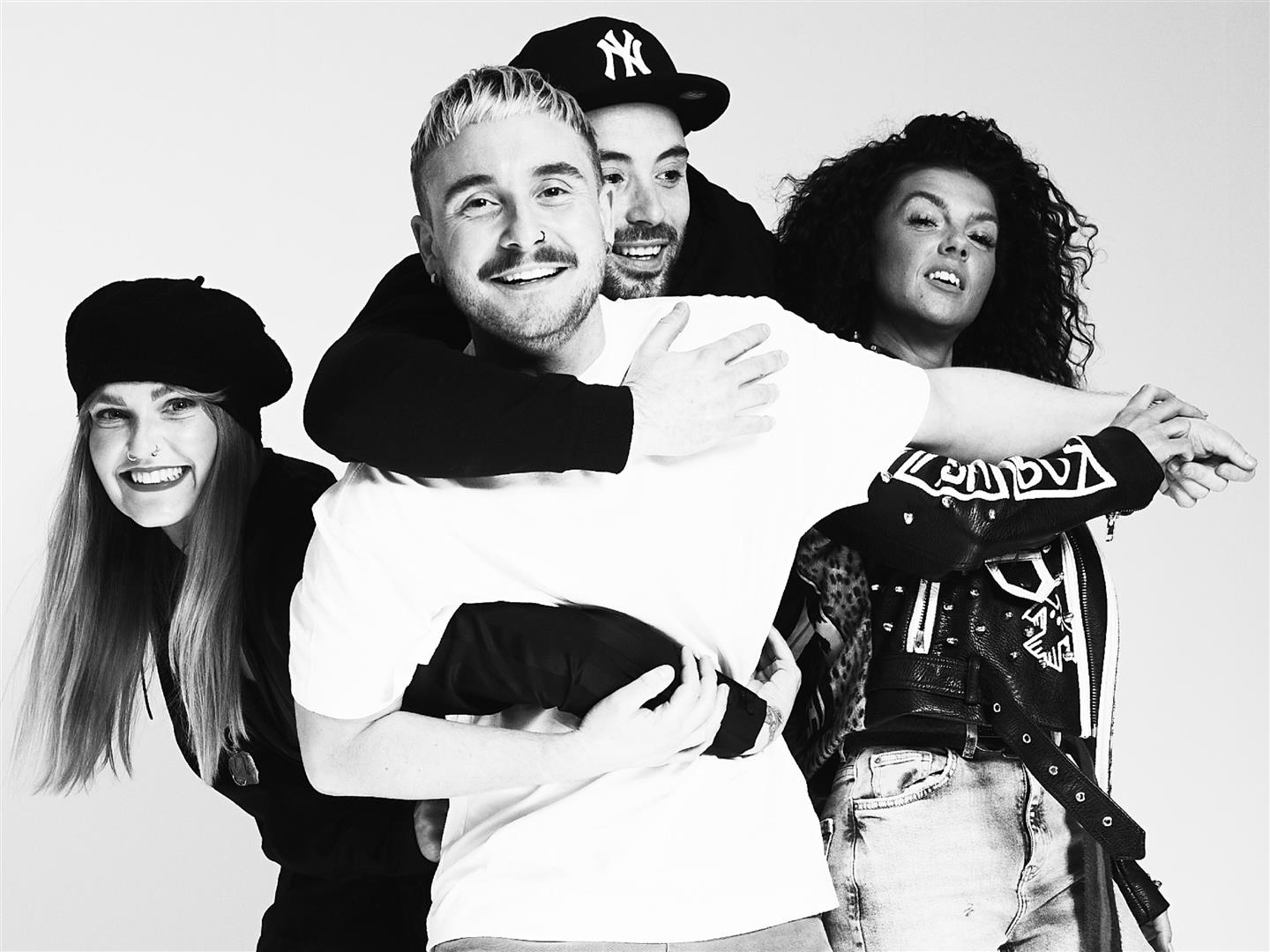 Meet the F.A.M.E. Team 2023.
Stephanie Gallagher
Steph is based in Scotland and works in the Wonderland Salon just outside Livingston.  A far travelled member of the team, Steph started hairdressing in 2007 and after completing her training and working in local salons found herself drawn to Wonderland. Initially deciding that photoshoots or art teams were not her thing, once surrounded by the right people with the right mindset, that door quickly opened for her, and Steph embraced it. Winning Wella Trend Vision Gold in the Runway Category, becoming a Master Colour Expert, joining the Sebastian CULT Team, working on Fashion Weeks and judging competitions, all leading Steph to her F.A.M.E. Team journey.
"It really goes to show that opportunities are endless if you work hard and have the right support around you."
Edd Moss
Edd was introduced to hairdressing at a very early age by his Mum and was instantly fascinated by the industry. Starting his career in 2005 as an apprentice he moved to Brighton in 2012 and developed his skills and at the same time taking part and finalising for competitions including Wella Trend Vision and the L'Oreal Colour Trophy. During COVID, Edd gained experience on creating hair for shoots and decided to try out for the F.A.M.E Team, that year's loss was 2023's gain as he didn't make the cut then, instead joining Project X, loved the experience and is now part of the team.  Edd is based at Headmasters in Soho and is a member of the senior art team.
"Through non-stop determination, I made it on to the team. I want to learn, be part of the industry, work on collections and campaigns and to inspire others never to give up."
James Parr
James started his career as a Saturday Boy at the age of 14, where he instantly fell in love with hairdressing and after leaving school started his apprenticeship. When he completed his training, he decided to move to London where he immersed himself in the company's art team and assisted on editorial styling sessions and has worked backstage at London, Milan, Paris, and New York Fashion Weeks. Returning to his hometown and joining the team at Nashwhite, James wanted to develop the industry side of his career and started entering and finalising for awards.
"I'm looking to nurture the next generation of stylists within the industry and show then just what can be achieved when you are consistent, focused and determined.
Stacey Wright
As a young girl, Stacey struggled to find her place and was often frustrated and misunderstood and after starting a job as a Saturday Girl, she also fell in love with the industry. Saks hairdressing was Stacey's first hair home and it instilled in her the respect she has for the craft. Taking the brave step to start her own business eight years ago, Stacey has experienced huge highs and lonely downs including surviving COVID and building herself back up with an even stronger drive to be better. She's worked at London and Paris Fashion Weeks and finalised for the L'Oreal Colour Trophy.
"Being part of this incredible team is just the beginning and everything that brought me to this point has been worth it. I may be small, but my ambitions are BIG."