The Extensionist have designed their own signature bespoke tapes for hair extensions.
"We care about the quality of tapes being used in the application method.  Tape applications have been a method booming for several years in the UK.   Nearly every hair extensions supplier in the UK stock tapes. What is disappointing for us is that not all the companies care for the quality of the hair tapes and pretty much won't give any guarantee after hair extensions are already applied.  For that reason, we have decided to design our own signature tapes at The Extensionist."
Olia Cutz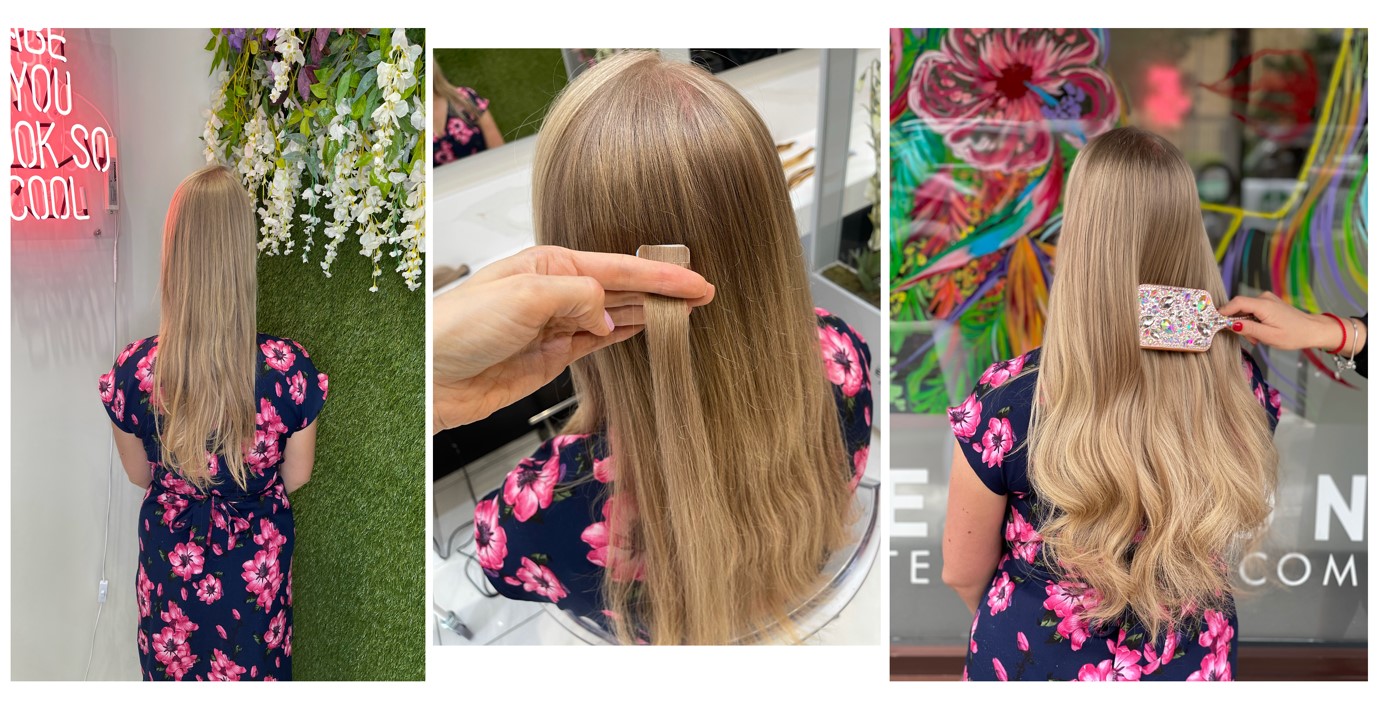 When designing The Extensionist bespoke signature tapes, the priority was the quality and the size of the tapes.  The standard size of the tapes available on the market often are too big and too heavy for clients with fine hair.  The Extensionist created the perfect tape size suitable for both fine and thick hair, guaranteeing high-quality hair to all our clients.  The taping method involves sandwiching the hair between two strips of tape hair extensions and pressing them together. Removal is simple. The hair can be used over and over as long as it is taken care of, making the extensions' more cost-effective and sustainable.
The Extensionist is a leading and award-winning hair extensions salon in the middle of London, specialising in hair extensions on a day-to-day basis. Find out more at www.theextensionist.com