It's been an exciting start to October as local stylists from ROAR Hair & Beauty Salon attended London and Paris Fashion Week to style the hair backstage for the models before taking to the catwalk.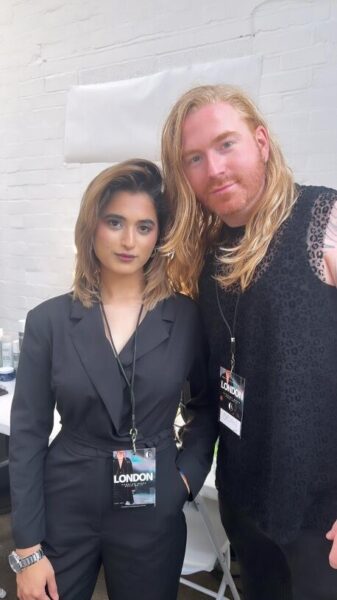 ROAR Salon Owner, Brian Leo McCallum and Designer Stylist, Aiman Azam, were thrilled to be asked by Goldwell, to join the Odets De Silva Hair Team to help style the models hair for Global Fashion Collective and designers including WooLeeX, Forsen International and Gigi Wang Fashion Studio.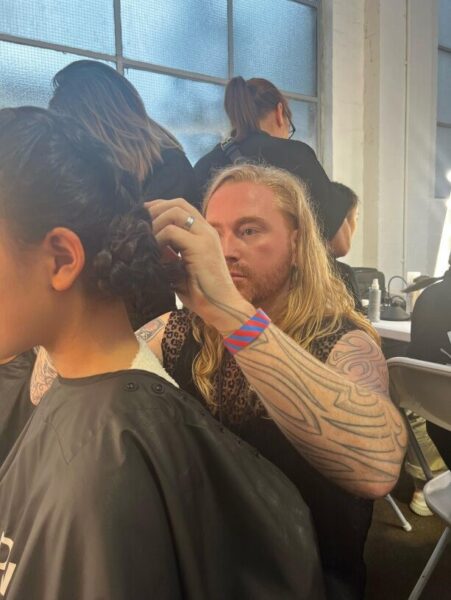 On the day, the team created a number of looks, one of the main looks created was a middle clean parting, braided all the way down to the nape of the neck and fanned out to the braid to create volume before being wrapped in two messy buns at the back and the second look was a sleek back look, with a water spray being used to wet the hair ad gain control before a gel was used to sleek the hair back and then set with a hairdryer.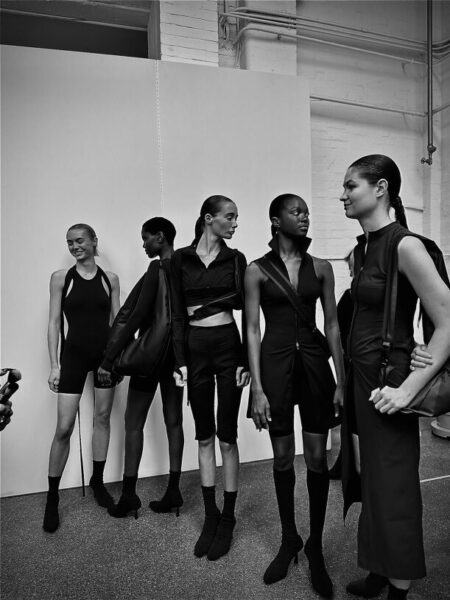 Art Director, Gavin Jamieson, was also invited to Paris Fashion Week alongside Global Fashion Creative to style the hair for the models for designers including louren, BRNTW and Par Jane to name just a few. The first day was all about wet looks, including slicked back ponytails and buns and the second day was more natural looks and curls in addition to glam waves and Hollywood waves.
Commenting on the opportunities, ROAR Hair & Beauty Salon Owner, Brian Leo McCallum, said, "Myself and Aiman had an incredible experience at London Fashion Week and Gavin had a fantastic experience at Paris Fashion Week with Global Fashion Collective. We love working in the salon, but we always look forward to these opportunities too, which allow us to create high fashion, commercial looks for the models and that give our stylists unique experiences outside of the salon."