Hair extensions are a popular way to add length, volume and style to your natural hair. But with so many different types of hair extensions available, how do you choose the best one for you? In this article, we will explain the pros and cons of three main types of hair extensions: micro-ring, tape-in and pre-bonded.
Micro Ring Hair Extensions
You may also know these types of hair extensions as easy ring extensions, and they have become incredibly popular over recent years. The attraction is that they're quick and straightforward yet look fantastic! The best micro rings hair extensions use human hair strands held together with a bond which is pulled through a micro ring and then pushed shut to secure the hair in place.
This is gentle yet highly secure meaning that you won't damage your hair or scalp but also won't have to ever worry about hair falling out of place or messing around with heat and glues. They feel very flat on your head and comfortable.
2 hours to apply a full head
3 Months it lasts in hair
Tape In Hair Extensions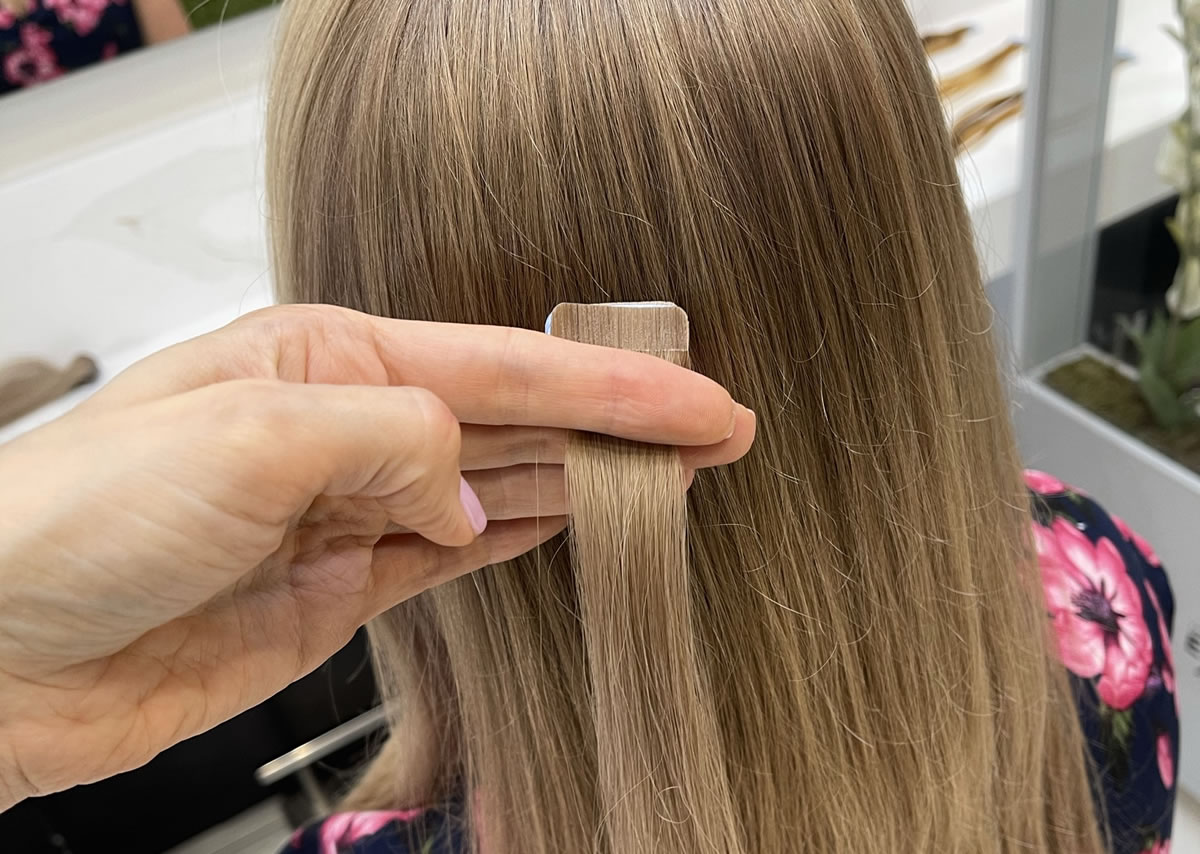 Tape in hair extensions are one of the newest and most exciting developments within the hair extension industry. Celebrities and glamorous folk alike are turning to this method to get long flowing locks. What is great about this method is that it is quick to apply, you can fit in a lot of hair even in fine hair, and it lies very flat.
This method involves sandwiching your hair between two strips of tape hair extensions and pressing them together. Removal is , and you can re-use the hair over and over again as long as you have taken care of it.
1 hours to apply a full head
2 Months it lasts in hair
Pre-bonded Hair Extensions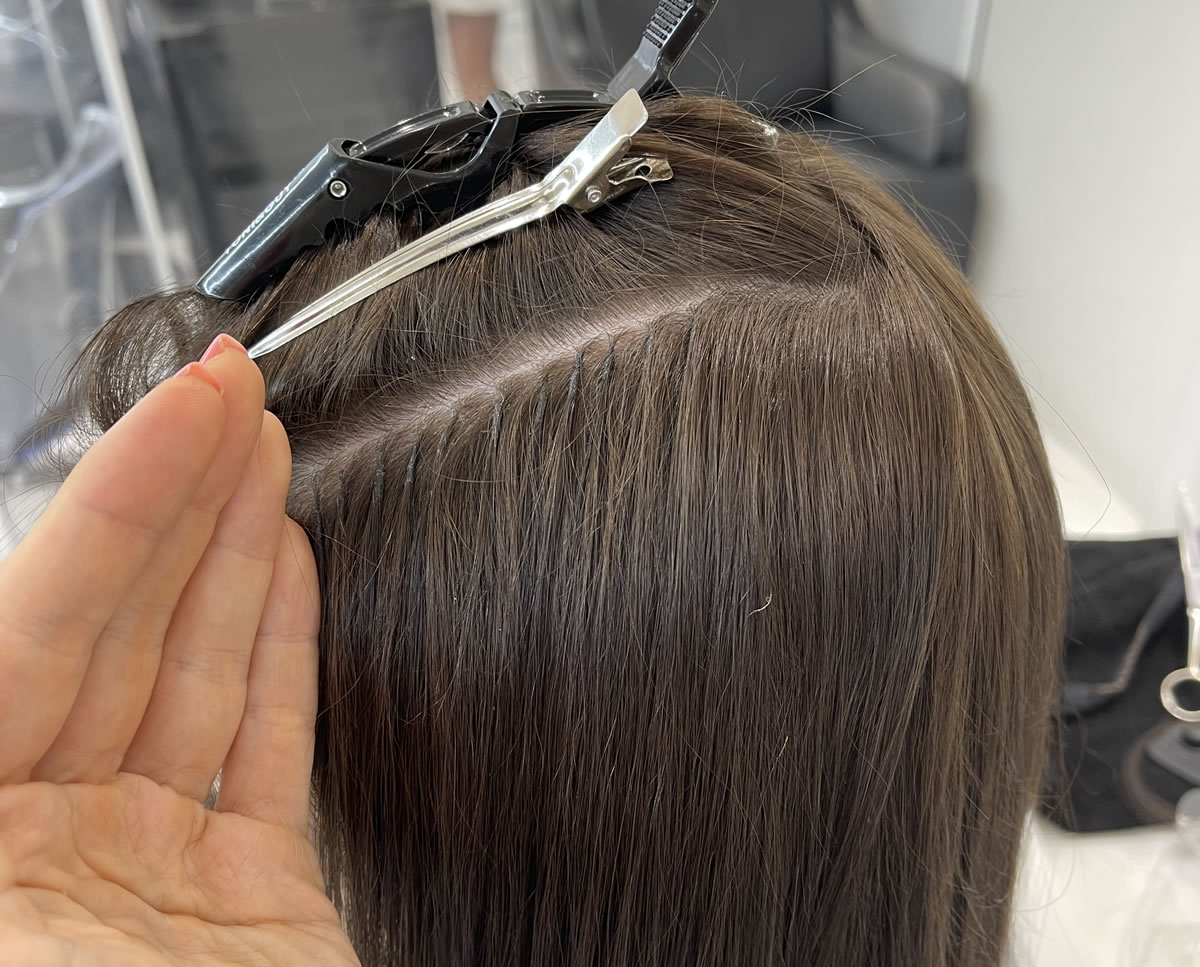 Pre-bonded hair extensions are incredibly popular and consist of applying individual hairs that are bonded together at the ends by a keratin protein glue into a strand. The pre-bonded hair extensions are then melted by a fusion iron or fusion heat wand which then connects to individual sections of your hair or for those who want to stay away from the heat we also do cold fusion which takes slightly longer but is very secure.
The bond is as small as a grain of rice and see-through. This helps to create a seamless blending of the hair extensions with your natural hair, ensuring that nobody needs to know that you are wearing hair extensions at all!
2 hours to apply a full head
3 Months it lasts in hair
What to Look For in a Salon
We spoke to Olia Cutz from THE EXTENSIONIST about how to make sure you get a good quality product and service.
Olia said:
All hair that we use at The Extensionist is of superior quality and sourced very carefully. While the different types of hair vary in texture and longevity, all of our hair is cuticle correct, 100% human hair, which means it can be treated just like your hair. All of our hair is also double drawn; this means each bundle of hair contains only hairs of the same length, and all the shorter hairs are removed.
Due to the superior quality of our hair you can re-use it if you have taken care of it properly, bringing the overall cost down.
A free consultation at The Extensionist is a great way to find out whether hair extensions are right for you and what method suits you best. In the meantime use this handy diagram to find what choice is right for you!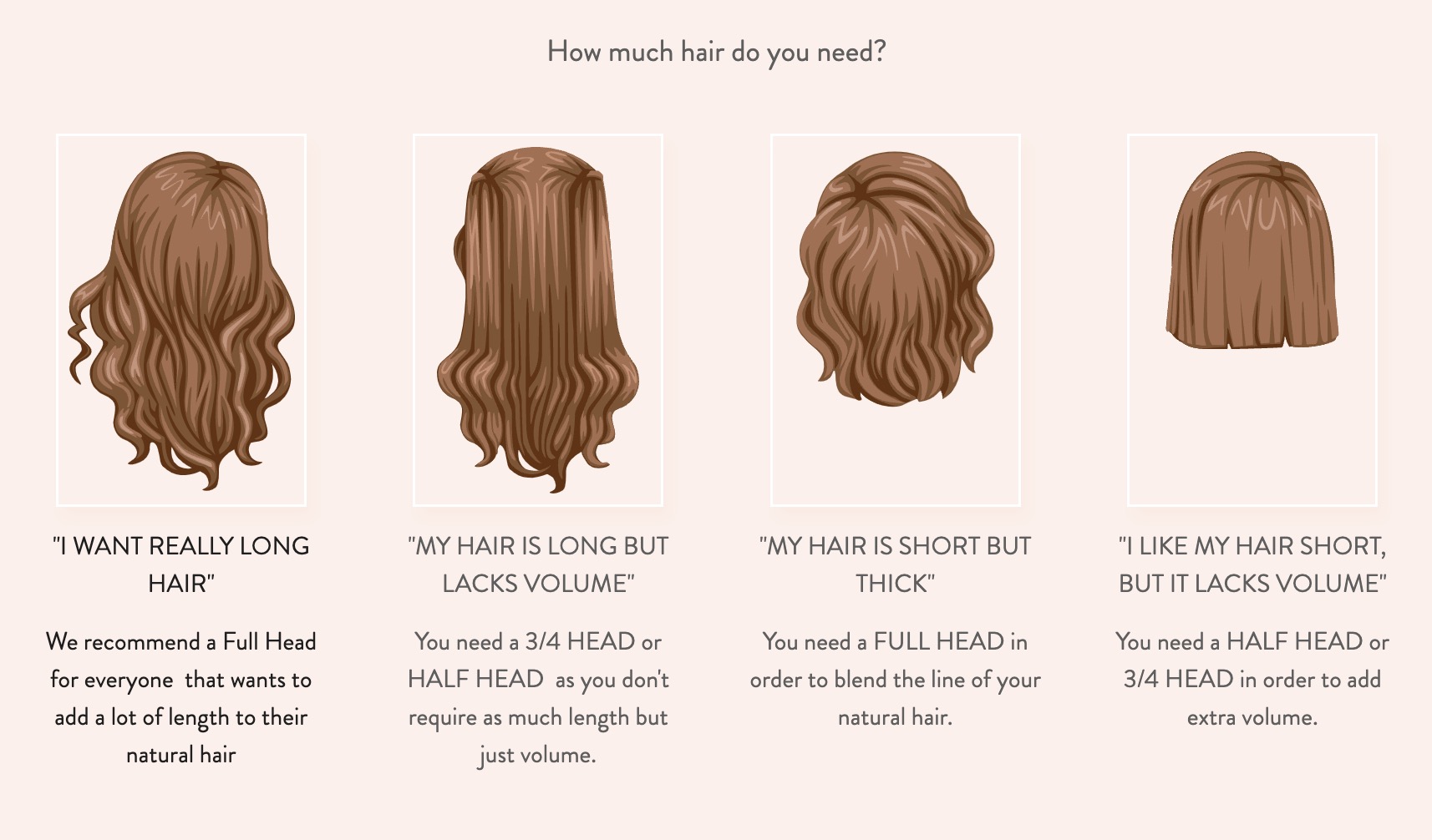 Length Guide