Brazilian supermodel Alessandra Ambrosio turned heads at Coachella this past weekend with her stunning hair transformation, thanks to Award-Winning brand SWAY Hair Extensions and the expertise of celebrity stylist Dimitris Giannetos (@dimitrishair).
The 41-year-old Victoria's Secret Angel wowed the crowds at the music festival with her gorgeous locks, which were transformed from her signature beachy waves to long, sleek tresses with the help of SWAY's 22″ Seamless Clip-in Hair Extensions. The extensions were seamlessly blended into her natural hair, creating a flawless and natural-looking finish.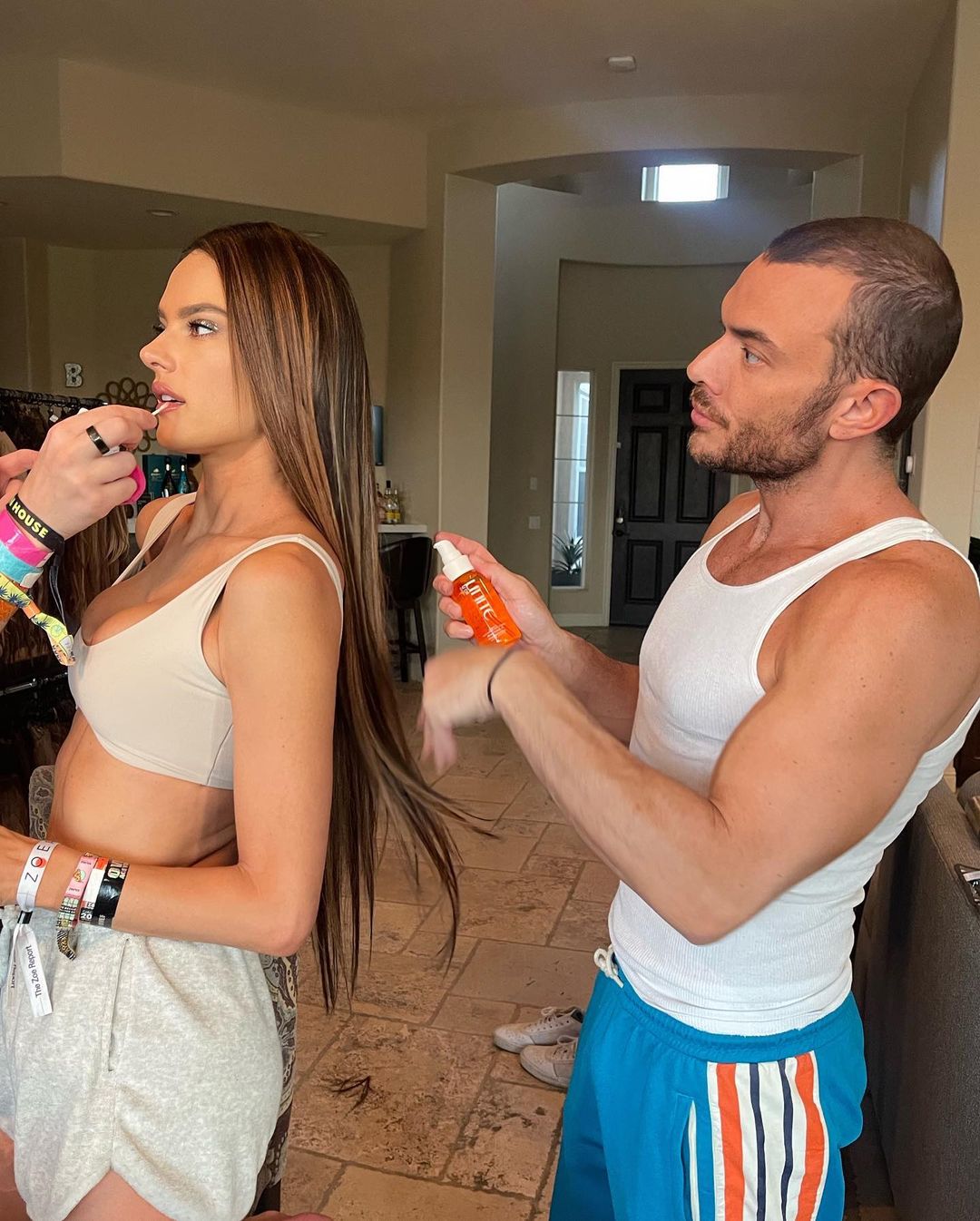 Dimitris has worked with numerous A-list celebrities, including Beyonce, Kim Kardashian, and Jennifer Lopez, and was the mastermind behind Ambrosio's Coachella look. He gave Alessandra a fun and playful look that suited the festival atmosphere perfectly. The SWAY Seamless Clip-In Hair Extensions were the perfect addition to create length and volume while maintaining a natural look.
SWAY Seamless Clip-In Hair Extensions are made from 100% Remy human hair and are designed to blend seamlessly with natural hair for a natural, undetectable finish. They are easy to apply and remove, making them a popular choice for anyone looking to add length or volume to their hair without the commitment of traditional hair extensions.  SWAY CEO, Tom Clark remarked:

"We are thrilled to see Alessandra looking amazing with our clip-in hair extensions, we created these extensions to help women feel confident and beautiful, and seeing them being used by a style icon like Alessandra is a dream come true."