SWAY Hair Extensions is fast becoming the celebrity stylist go-to for their Clients with A-List celebs Paris Hilton, Nicole Scherzinger, Christine Quinn, and Ekin-Su Cülcüloğlu all spotted in SWAY in 2023, as well as being crowned 'Best European Hair Extensions' at the Hair Awards in 2022 & 2023. And their new product launch takes their current collection to new levels.
The 26″ SWAY Seamless Ponytail gives 150 grams of instant length and volume to even the finest hair, creating the ponytail you've always dreamed of. Handcrafted from the finest quality Remy Human Hair and available in 14 timeless shades, creating the ultimate natural blend and giving you a professional look at home.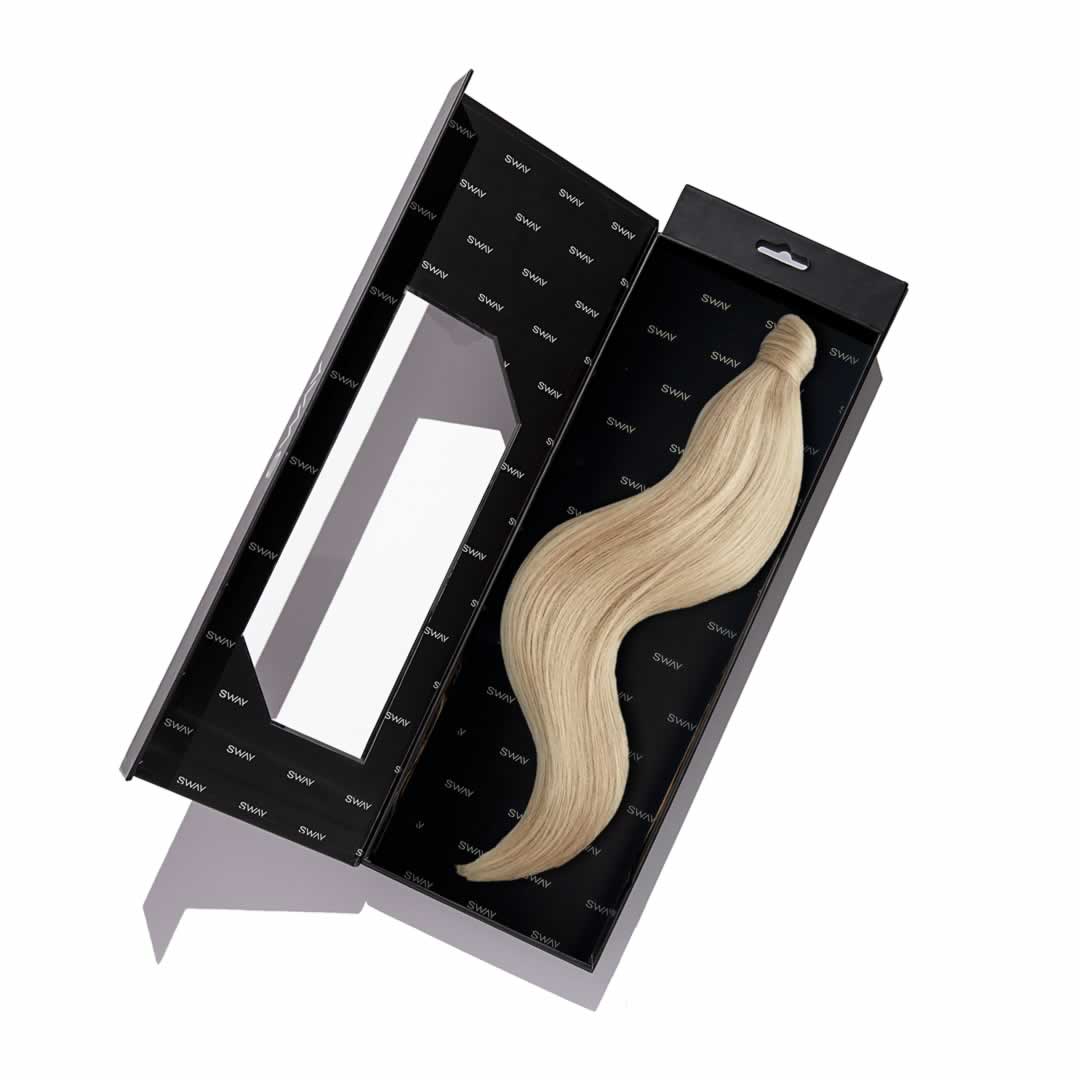 Whether you are looking for a new glam updo or simply want to disguise your day 4 hair; the new professional SWAY Seamless Clip-in Ponytail is the perfect addition to any hair-fanatics hair wardrobe!
Get Your Exact Match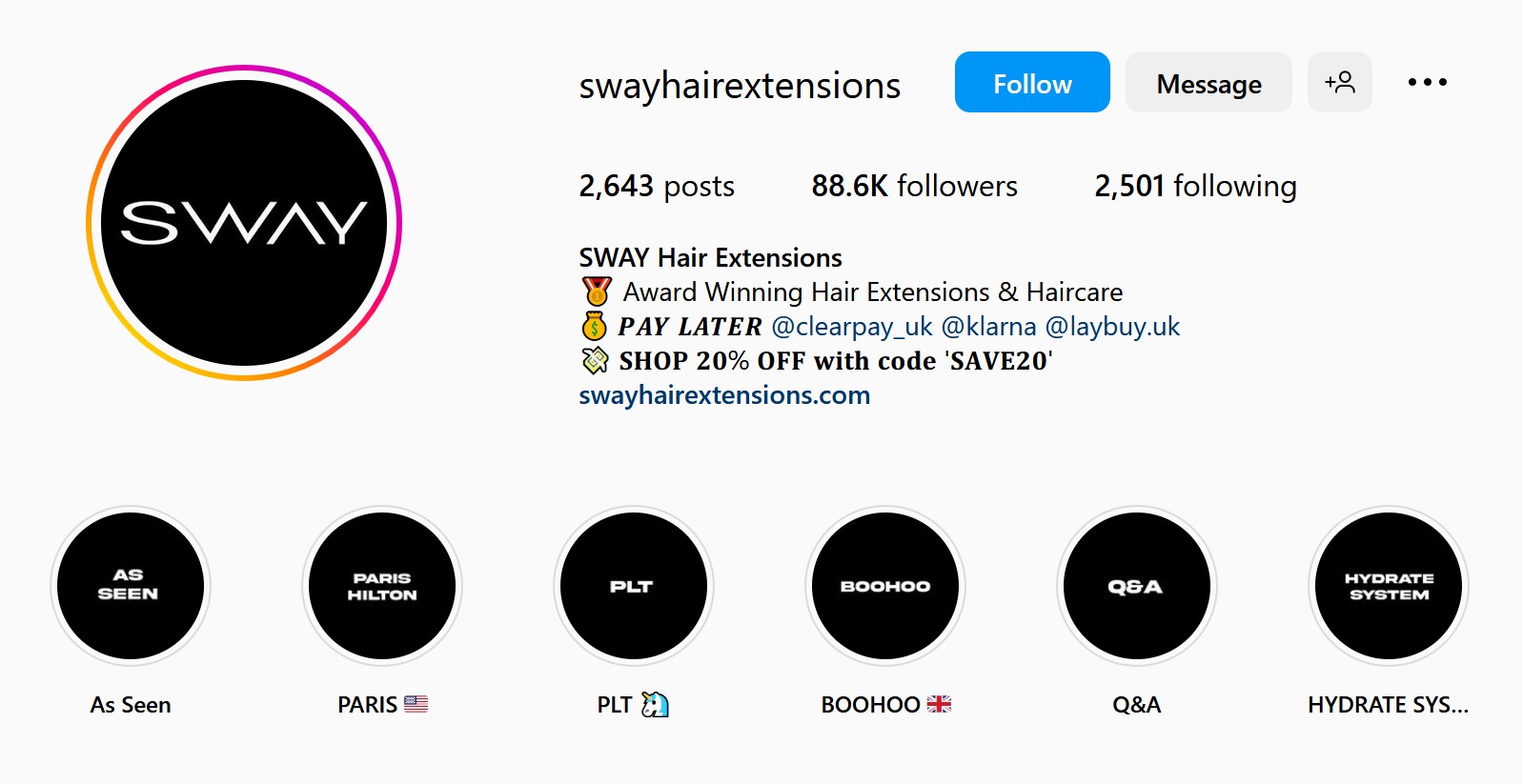 You can send SWAY a DM on Instagram @swayhairextensions for a free bespoke colour match to make sure your Ponytail or Clip-Ins blend seamlessly.
Guide to the Perfect Clip-In
Here's the low-down on how to get the perfect snatched ponytail application at home with of the 26″ SWAY Seamless Ponytail:
1. STRAIGHTEN YOUR HAIR
For a sleek finish with a seamless blend, we recommend straightening your natural hair before your Ponytail application. Begin by brushing through your hair to remove any tangles, and gently straighten the hair to smooth the cuticles.
2. TIE YOUR OWN HAIR UP
Pull your hair up into a ponytail. Ensure that the elastic you are using is strong and wrapped tightly around your own hair. Ensure the hair is tightly secured to make your pony as comfortable as possible.
3. APPLY THE PONYTAIL
Clip the SWAY 26″ Seamless Ponytail under the elastic and into the base of your own. Ponytails are attached to the hair using gated clips, with a velcro fastening for extra support.
4. SECURE
Secure your ponytail by wrapping the velcro strap around tightly to ensure a seamless application. To conceal your style, fix the wrap-around hair piece to your pony using a bobby pin.
5. STYLE & GO
Our Seamless Ponytail is made from 1 00% remy human hair so style as you wish. Use the Award-Winning SWAY Heat Protection Spray and Hair Oil to protect and leave your hair with a mirror-like shine.
For further information on sway visit swayhairextensions.com