With the launch of the Barbie Movie taking the world by storm, the Rainbow Room International George Square salon have been celebrating the new film by creating their own Barbie Dream World in the salon.
The Rainbow Room International George Square salon brought in a Barbie booth to the salon, allowing clients to jump in and get their pictures with their new 'dos before leaving the salon – a unique and fun photo opportunity.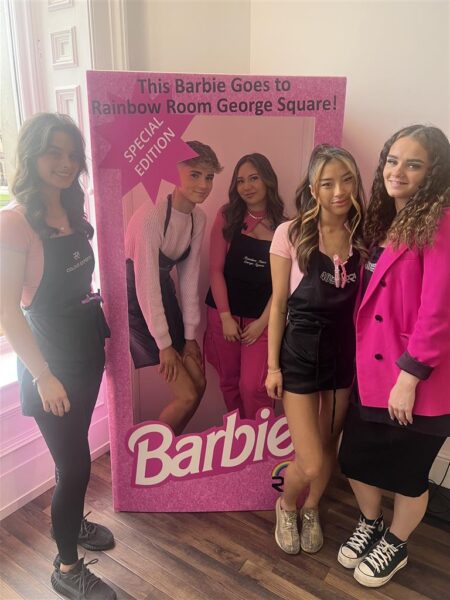 The booth also came with the text 'This Barbie Goes to Rainbow Room George Square' ensuring the salon name was promoted in all client's gorgeous snaps.
To further celebrate the launch, the salon created a new limited-edition cocktail for clients to enjoy from their cocktail bar – the Barbie Spritz.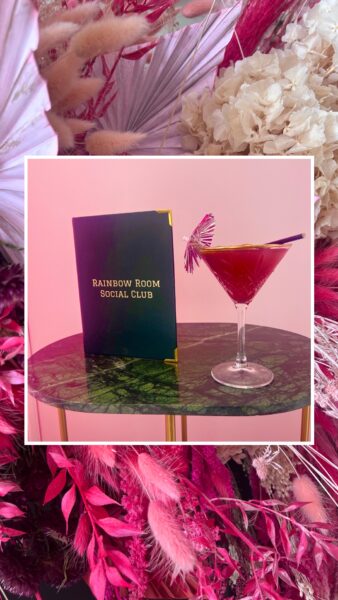 Featuring raspberry purée, pink gin, lemonade, dried lemon and lime and a pink straw, the cocktail is the ultimate pinktastic barbie inspired drink for clients to sip on whilst having their hair done or after their appointment before their nights out.
The Barbie craze has got all clients looking to achieve the perfect barbie blow-dry, and the salon has been heavily promoting their 'Barbie Blow-Out' service for those looking to replicate Barbie's look. Although bouncy blow-dries are a regular service within the salon, the Barbie Blow-dry is made bouncier than ever with extreme volume and flicked ends for a super glamorous finish.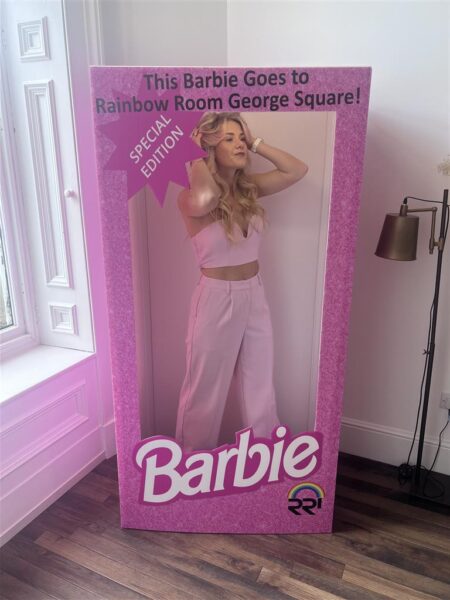 All of the Rainbow Room International George Square team have also been partaking in 'Pink Saturdays' to further get into the full swing of Barbie and to have some fun in the salon, swapping their regular black attire for their pink best. The salon's lavish interiors have also had a pretty update with their natural coloured pampas being changed to beautiful shades of pink to give the salon a further Barbie-esque feel.