It's been an eventful weekend for local hair stylists from Scotland's largest hair salon group, Rainbow Room International, as they worked their magic behind the scenes at Scottish music festival, TRNSMT, to transform the stars and enhance their overall appearance before their on-stage performances.
The TRNSMT Music Festival, known for its exceptional lineup of artists and electrifying performances, draws a diverse crowd of music enthusiasts from around the world. Rainbow Room International are delighted to have had a partnership with the festival for six years where each year the team's dedicated hair stylists are excited to bring their creativity and expertise to the prestigious event, ensuring the artists feel confident and empowered on stage.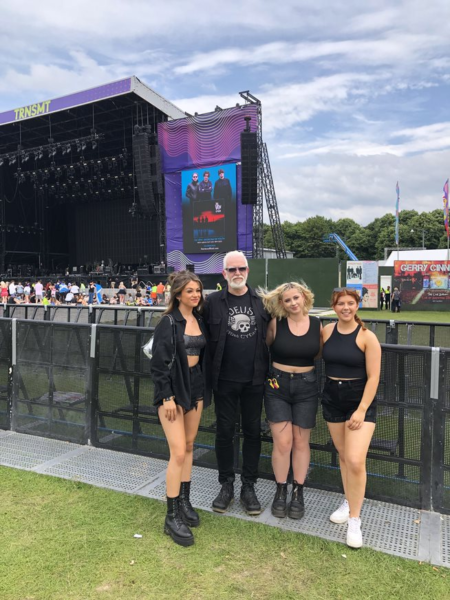 This year, the Rainbow Room International team included Designer Stylist Daisy from Howard Street, Stylist Anna from Bearsden, Stylist Lily from Great Western Road, Stylist Archie from Uddingston, Director David from Royal Exchange Square, Stylist Becca from Great Western Road, Graduate Stylist Jordan from George Square, Salon Director Rachael from Ayr, Art Director Aimie from Buchanan Street, Art Director Adele from Clarkston, Designer Stylist Heather from Clarkston and Stylist Alexandra from Great Western Road.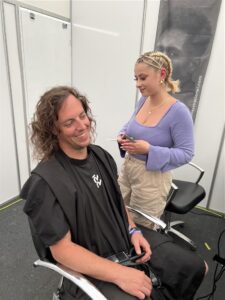 Artists that visited the pop-up salon over the weekend, situated in Artists Village alongside the artists dressing rooms in the backstage area, included Maisie Peters and band, Mae Stephens, Lucia & The Best Boys and band members from The 1975, Declan Welsh & The Decadent West and The Coronas to name a few. Looks varied from men's hair fade haircuts to smooth blow dries and curls for the ladies. Mae Stephen's opted for a more creative look pairing space buns with electric and aqua blue extensions before her stage debut.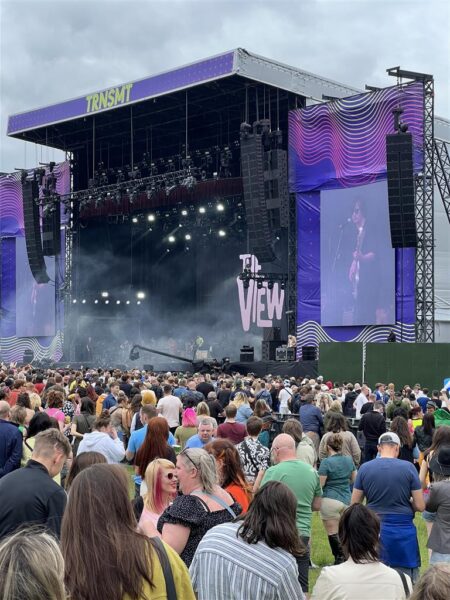 The team also worked alongside Guitar Guitar, Scotland's biggest guitar store, to request artists sign one of their guitars that would later be sold for charity with this year's proceeds going to Nordoff Robbins, the UK's largest music therapy charity.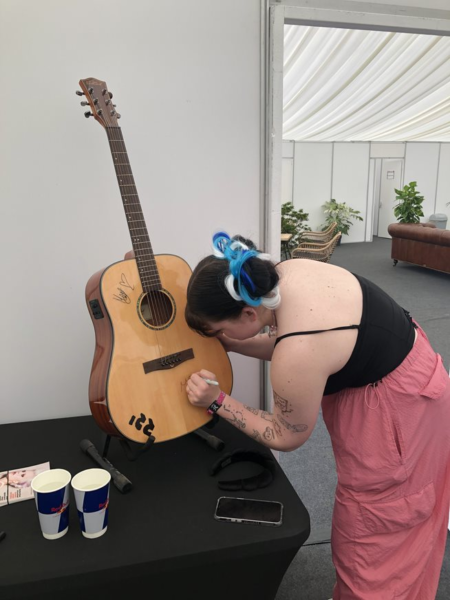 David Nicolson, Rainbow Room International Royal Exchange Square Salon Director, said, "The TRNSMT Music Festival is an incredible platform where artists showcase their talents, and we are thrilled to play a part in enhancing their overall look and to have done so for the past six years. At Rainbow Room International, we are delighted to work backstage at many of Scotland's biggest events, including TRNSMT and the Scottish Bafta's and to give our stylists these experiences, working on hair out with the salon, building their portfolio, capabilities and confidence."