The Fellowship for British Hairdressing is delighted to announce the 2024 F.A.M.E. Team Semi- Finalists.
The Fellowship Academy of Merit and Excellence is an annual initiative that was created to nurture, encourage and promote an elite group of up-and-coming hairdressers in all aspects of the industry. The F.A.M.E. Team enjoys a busy and fulfilling year which includes mentor days with a variety of industry experts, photoshoots, the opportunity to work on shows and seminars along with training on a variety of subjects including media communication and presentation skills from some of the biggest names in the business.
To apply, potential team members had to submit a maximum of six images of their work and had the option to share up to three videos of their hair work/any projects they have worked on that showcase involvement, interest, or experience in the creative world of hair. A 3-minute MP4 or MOV video sharing who they are, their passions, dreams and styles was also required. These entries were judged by a group of previous F.A.M.E. Team Members and industry experts, to provide a shortlist of 16 semi-finalists.
The semi-finalists will now be asked to take part in an all-day event on the 21st of August with a prestigious panel of judges where they will be asked to work on a variety of tasks and create some inspiring hair work for the judges. When the tasks have been completed, the judges will mark each section, totals will be counted and sixteen will become eight to go through to the finals on the 23rd of October. The F.A.M.E. team will then officially be announced on the 4th of December 2023 at the Fellowship Luncheon and Hair Awards at the Londoner Hotel, London.
Semi Finalists are as follows:
James Farrer, TONI&GUY Bluewater
Stephen Campbell, Hair & Co
Elle Foreman, Tribe Salons, Clapham
Phoebe Carraro, Sean Hanna
Reina Boddy, Joseph Ferraro Hair
Dylan McConnachie, Gro London
Hayley Penny, Hayley Penny Hair
Kirsty Innes, Kirsty Innes
Dean Lawton-Taylor, Clipso
Rohan Thomas, Saks Leeds City
Jamie Hadleigh, Aspire Creative
Morgan Graham, Morgan Graham Hair
Tia Gentles, Wispers Hair
Harry Andreou, Harry Andreou Hair
Bartek Cass, Smiths Soho
Kristian Szalay, TONI&GUY East Sheen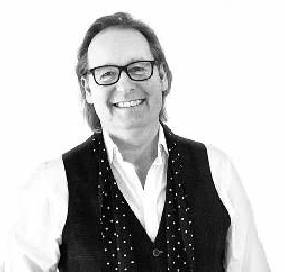 Commenting on the announcement of the semi-finalists, Barry Stephens, Fellowship for British Hairdressing CEO, said,
"A huge congratulations to all this year's semi-finalists! The response to being part of the 2024 F.A.M.E. team was incredible, and the calibre of entries was exceptional. It was extremely hard to narrow this down to 16, and all semi-finalists should be extremely proud that they have made it through to this stage. We now look forward to the semi-final in August – best of luck to you all!"