It's fantastic news for James Kendell from Collective Studios who has been announced as the winner and Joanna Jones from Empress Hair Studio, who was announced Runner-up in this year's Fellowship Sassoon Scholarship.
Sassoon offers arguably the best training in the world but it's not always within reach of every eager young hairdresser. The winner of the Fellowship Sassoon Scholarship provides the opportunity to choose Sassoon Courses. The winner can claim towards travel and if required, accommodation costs whilst on the courses, courtesy of Mutu, who are proud to be supporting this year's Fellowship Sassoon Scholarship. Plus, PR profile through the Fellowship platform.
James was announced winner and Joanna was announced runner-up having already being a Fellowship Member and applying for the Sassoon Scholarship by detailing their career achievements to date and why they deserve to win this amazing opportunity.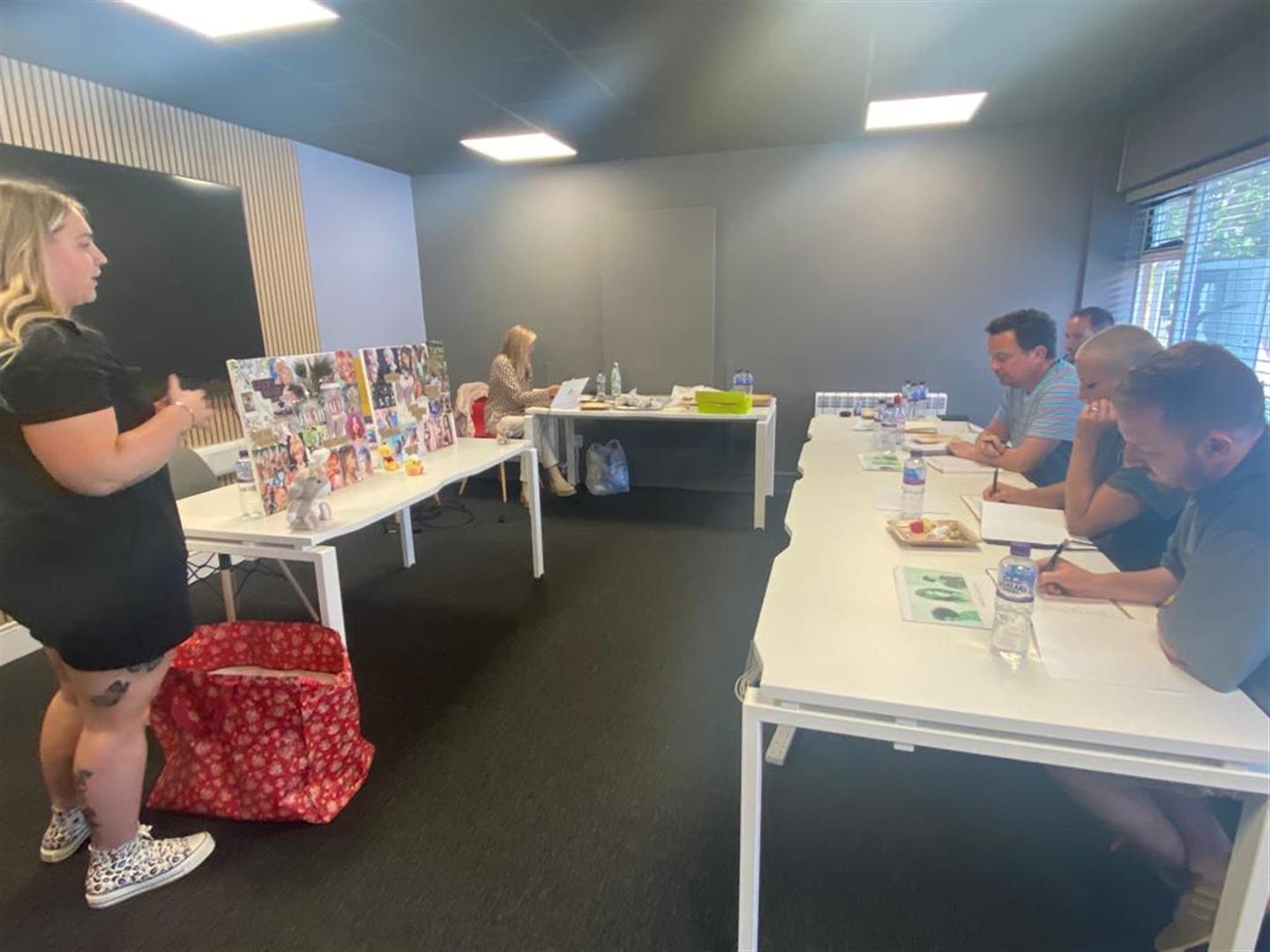 Thirteen candidates, including James and Joanna, were interviewed in front of a judging panel, consisting of the Fellowship's Chancellor, Karoliina Saunders, and Riess Hatcher, Assistant Colour Director from Sassoon, Sam Jones, Consultant from Mutu. & Matthew Batham, Editor Concept Hair. With such amazing talent, the judges had their work cut out for them choosing the winner and runner-up, but they did, both James and Joanna were thrilled.
Interview applicants included Lucy Boodell from Goldsworthys Cirencester, Jessie Stride from Jessie Roux Hair, Roisin Murphy from HAIRVEN, Sam Arnold from Strangeways, Rosie Jones from Trevor Sorbie, Kieran Martin from Charter Cutting Company, Lily-Rose Cumper from Hair by Lily-Rose, Becky Jamieson from Karoliina Saunders, Stephanie Dwyer from Hair by Stephanie Dwyer. Olivia Brady from The Honeycomb and Samantha Bullock from Mane78.
Sam Jones, Mutu Consultant, said, "It was an honour to be part of the judging panel to select the winner of the Sassoon Scholarship. As sponsors of the Fellowship Sassoon Scholarship and our work within the hair industry as a whole, the importance of such an event and what it means to the participants can't be understated. Each applicant demonstrated a great courage to put themselves forward, delivering excellent presentations of themselves and their goals, and it was a privilege to be able to help them on their way to achieving their Sassoon dreams."
Zoe Harte, Director of Global Education at SASSOON commented, "Sassoon is delighted to be able to support the Fellowship by providing scholarships to very deserving hair professionals."
Commenting on his win James Kendell, said, "Winning this Scholarship is a life changing achievement for me both personally and for my career. My hairdressing journey has been heavily influenced by previous mentors who were Sassoon trained.
I have always strived to attend the Vidal Sassoon Academy for their renowned education. Due to having a young family this unfortunately has not been possible. The financial support offered from winning the scholarship is now making this possible for me to learn from some of the industry's best! I am extremely excited to further my skills whilst having the support to navigate and further my career.
Personally, I am extremely grateful to be awarded the Sassoon scholarship. To be recognised for my talent and dedication within the hair industry is a huge honour and reiterates that I am deserving."
More info on The Fellowship can be found at https://fellowshiphair.com/