Setting a new standard for the hair industry globally, Blue Tit is Europe's first salon collective to achieve BCorp certification; given only to businesses committed to purpose beyond profit.
Blue Tit continues to expand into East London with the arrival of Blue Tit Leyton. The salon's 11th outlet opens July 4th on Francis Road. Famed for its individually designed salon interiors, the Leyton salon will have a warm and welcoming 70s vibe, with a stylish community-feel at the heart of the space. Clients can expect a gorgeous terrace for al fresco moments and a fully-stocked bar offering a variety of drinks including sustainable cocktails. Blue Tit Leyton is managed by long-time East Village team member, Oli Amodio.
Celebrating all hair types, Blue Tit recently rolled out afro & textured hair services across all salons, meeting the needs of its growing clientele whilst honouring individuality and self-expression.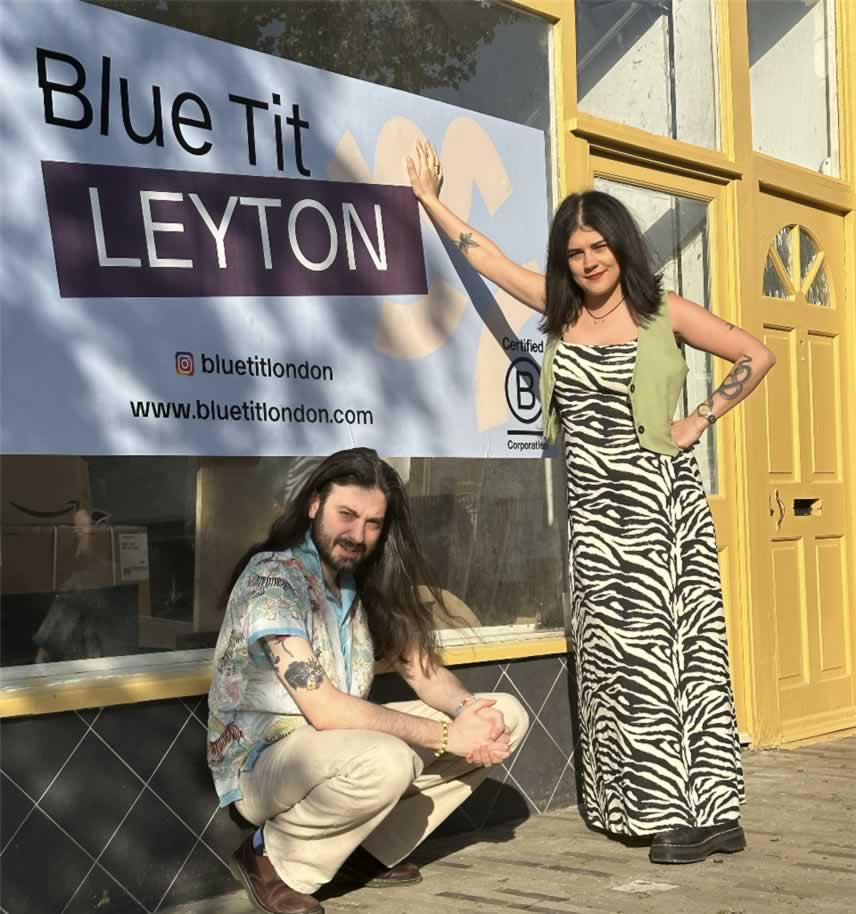 Adding to its East London portfolio was a natural expansion for the brand due to Leyton's strong community roots. Long-standing team members and now co-owners of Blue Tit Leyton, Aimee McDonnell and Oli Amodio have formed an amicable bond over their years in East Village and are excited to spread their network and grow their own local salon. Blue Tit's opening complements the pedestrianised market-feel of Francis Road where it sits alongside the vast array of independent businesses and local shops.
Amodio brings his designs to life by inviting a nostalgic aura to the space with quirky characteristics of bold pops of colour, clean curves, mushroom lighting and natural 70s wood panelling. The first room will consist of six stylist stations, with an inviting reception and waiting area with a design reminiscent of a 70s family room.
Following through to a relaxing vibe in the back, patterned wallpaper is set to compliment the gorgeous bar, which will be fully-stocked with sustainable cocktails from the first climate positive vodka, Sapling Vodka, Hackney's Five Points Brewing and much more.
Rounding off the immersive experience, the salon's record player sounds off with vinyl classics as customers relax in its mid-century inspired furnishings, paired with era appropriate trinkets and plants. Blue Tit Leyton is the first salon to feature a flourishing green outdoor terrace, making the most of a London Summer's day and the overall Blue Tit experience.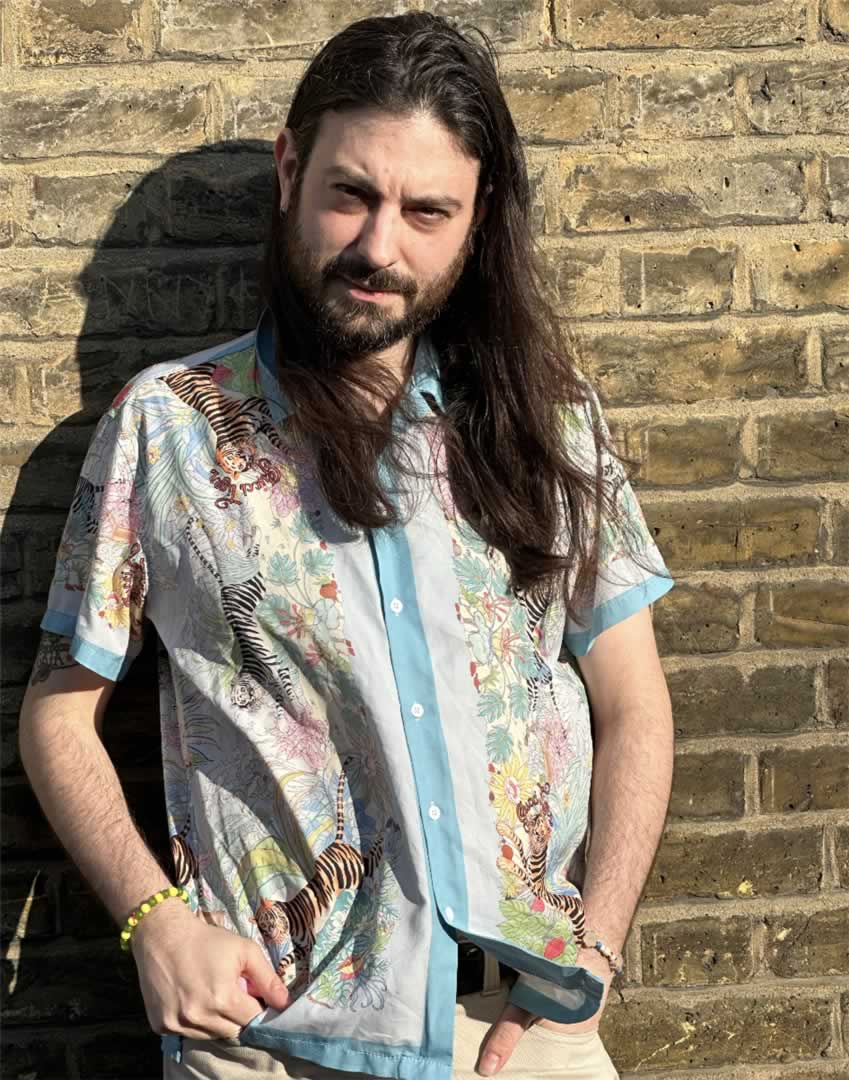 Oli Amodio, co-owner of Blue Tit Leyton:
"I've always been into the 70s, from fashion to music, so I hope to bring this authentic feeling to the salon where we've created a warming atmosphere, for clients to feel-at-home and really reap the feelings given off the aesthetic. The bar is another fantastic addition, not-to-forget the terrace to maximise the experience – alfresco cuts and cocktails anyone?"
Sustainability and ethical practice is at the heart of Blue Tit. Blue Tit Leyton will proudly join its sister salons with BCorp Certification, awarded to companies that meet the highest standards of social and environmental impact.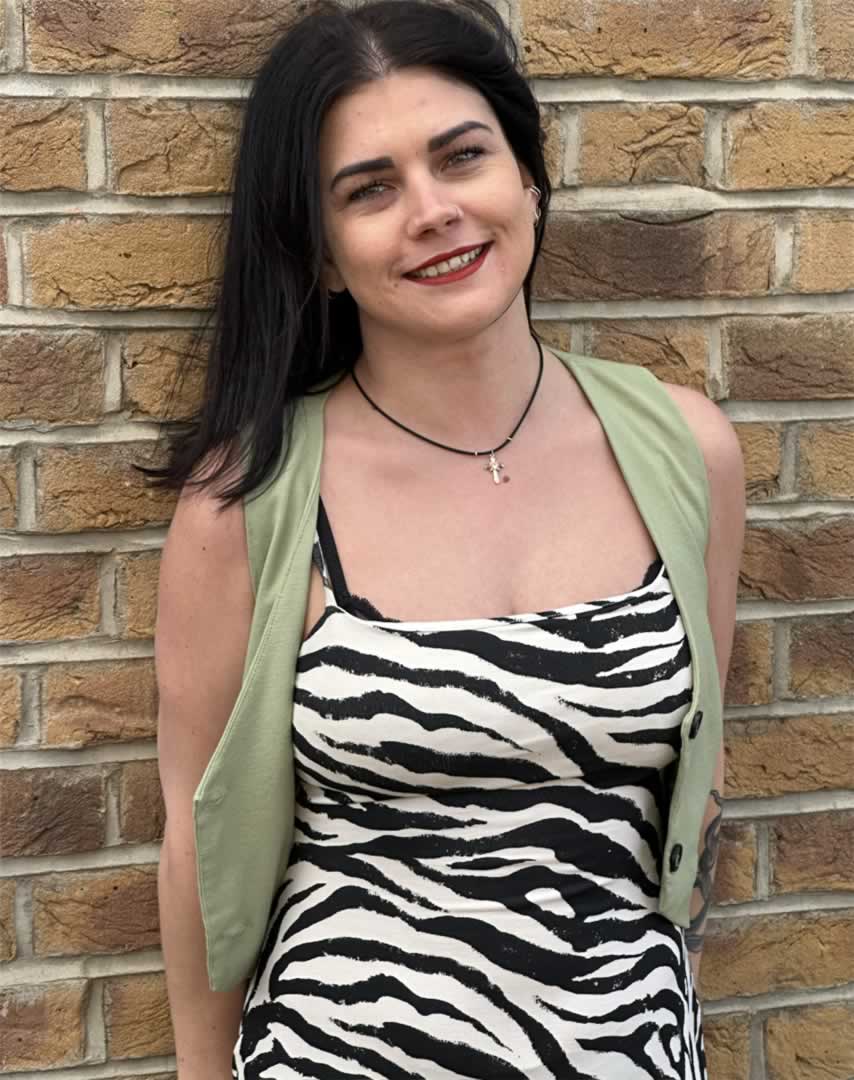 Aimee McDonnell, co-owner of Blue Tit Leyton:
"I began working for Blue Tit in 2017 as a Level 2 stylist. My dedication to my clients and passion for the brand earned me 3 promotions in 5 years, and now the incredible opportunity to co-own a brand new salon.  Oli joined me in the East Village salon 2 years ago and we clicked from the start. I'm so excited to share this venture with him and help build a salon to be proud of."
Book a visit to Blue Tit Leyton through the website at www.bluetitlondon.com or join the new team and apply here