High anticipation and an electrifying atmosphere filled the air as the finalists of this year's F.A.M.E. Team gathered for an evening of creativity, excitement, and competition.
The F.A.M.E. Team Finals, hosted at Loft Studios, welcomed the eight finalists a final opportunity to impress the judges during the last judging round, sealing their destinies in anticipation of the 2024 team announcement at the Fellowship Luncheon and Awards on December 4th.
Fellowship Chancellor Karoliina Saunders extended a warm welcome to the audience, providing an overview of the evening's jam packed schedule of events. The first part of the night featured live presentations and hair up styling, with judges Adam Reed, Alasdair Jubbs, Ellie Bond, Errol Douglas MBE, Jacqui McIntosh, Kathryn Dartnell, Lisa Farrall, Robert Masciave, and Sam Burnett closely watching over the finalists at work.
First up, finalists Stephen Campbell, Kristian Szalay, Elle Foreman, and James Farrar took the stage, followed by Ilaria Bellemo, Phoebe Carrarro, Morgan Graham, and Harry Andreou in the second segment. Each participant took on the 20-minute challenge, creating a unique look that showcased their individual identity and skills within their niche. During this creative live section, the judges engaged with the artists, examining their work, skill, and techniques. The showcased looks ranged from 1920s-inspired styles to striking editorial and avant-garde creations.
After engaging in a casual discussion with the judges and the audience, President of the Fellowship for British Hairdressing, Robert Eaton, introduced F.A.M.E. Team 2023 leader Sally Brooks to the stage. Sally offered a glimpse into the journey of the 2023 team, the opportunities they had received and then introduced them to the audience with their new collection, inspired by the nineties. Team member Stephanie Gallagher delved into the inspiration behind the collection, highlighting its significance to each team member, reflecting an era of great importance to them. Edd Moss and James Parr showcased their models, drawing inspiration from distinct lines, volume, and the concept of "Bringing old into the New." Stacey Wright presented two additional looks inspired by 90s fashion, music, and politics, with a striking catwalk show as the finale featuring the variation of looks from within their collection. The team received a rousing applause and cheers from the audience, who were captivated by the collection's looks and the story behind it.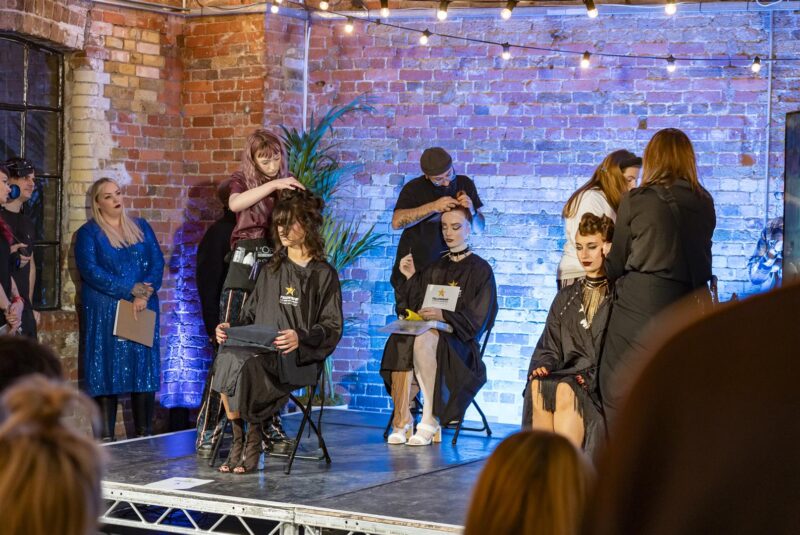 In the final segment of the evening, each of the eight finalists presented their final models, providing an opportunity for each of them to express their creativity and push the boundaries of their own skillset.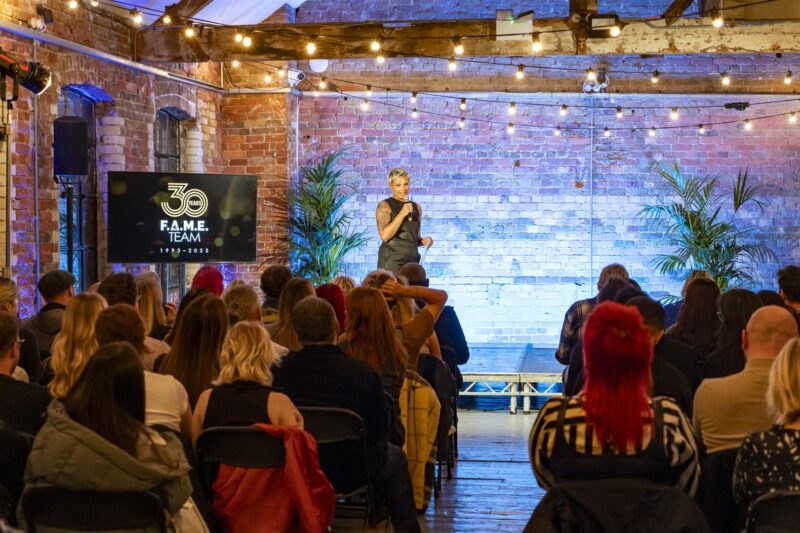 As the evening drew to a close, the Fellowship Team, President Robert Eaton, Vice President Ashleigh Hodges, and Chancellor Karoliina Saunders expressed their gratitude to the audience, judges, finalists, and the broader team and confirmed that the unveiling of the 2024 team would take place at the Fellowship Luncheon and Awards on December 4, 2023.