7 tips for men's hair from celebrity hairstylist and Fudge Professional Global Brand Ambassador Jonathan Andrew, who works with the likes of footballer's Jamie Redknapp, Mason Mount, and Declan Rice.
From Phil Foden's iconic icey blonde look to David Beckham's Mohawk and Ronaldo's 1998 triangle haircut, hair has always been a hot topic both on and off the pitch. Here are 7 grooming hacks from celebrity hairstylist and Fudge Professional Global Brand Ambassador Jonathan Andrew on how to keep your hair looking fresh this football season.
Kick off with a clean scalp
"A clean scalp is more important than having clean hair. A lot of guys think that if they wash their hair every day they're damaging it, but it's the build-up on your scalp that's damaging your hair. One of the problems of scalp build-up from product is that it may make the hair look finer than it is; all those clays and waxes sit on the scalp, solidify, which can constrict the hair follicles for good hair growth. It's important to make sure that this build-up is cleansed off properly. Men with short hair struggle with this more as the product gets much closer to the scalp than people with longer hair. The Fudge Professional Clean Mint Shampoo (£15) is a purifying shampoo and has been designed to cleanse the hair and purify the scalp at the same time. It gets rid of flakes, wax residue, and other build-ups too."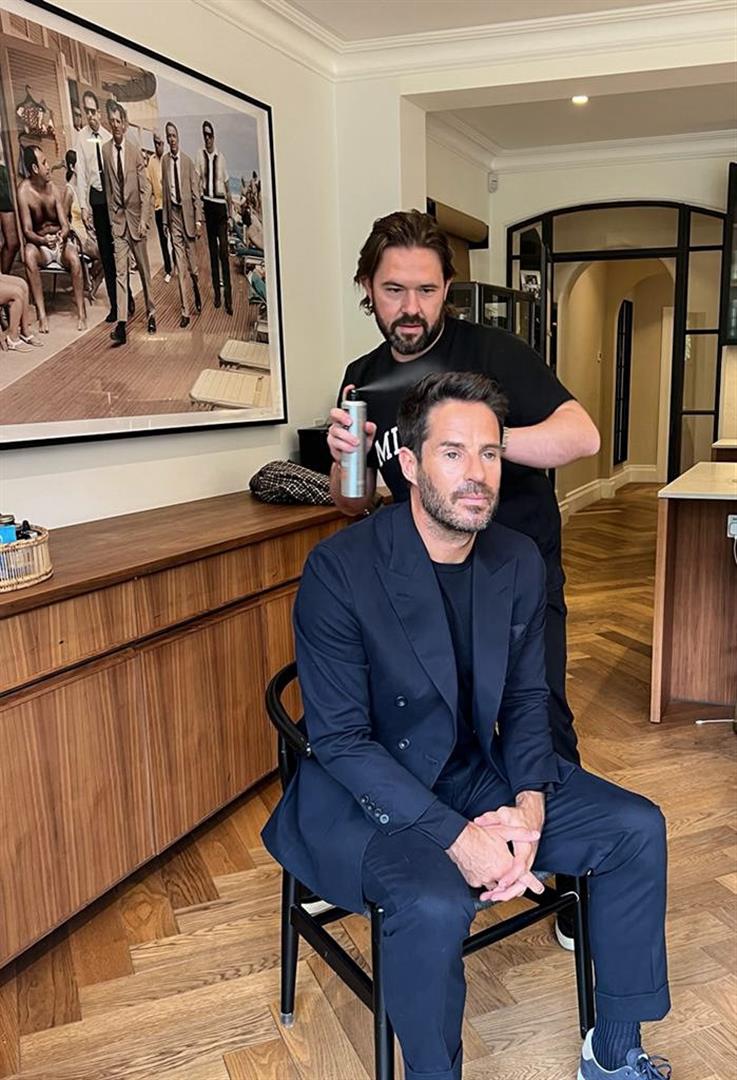 Score with simplicity
"There's much more to men's hair than simply gel and wax. Products like the original and hero Fudge Professional Shaper (£16.50) act as a great base on the hair and will help your hair hold and stay in shape longer. Finish with a spritz of the Fudge Professional Matte Hed Gas (£14) to top the look off with some extra texture and hold."
Less is more!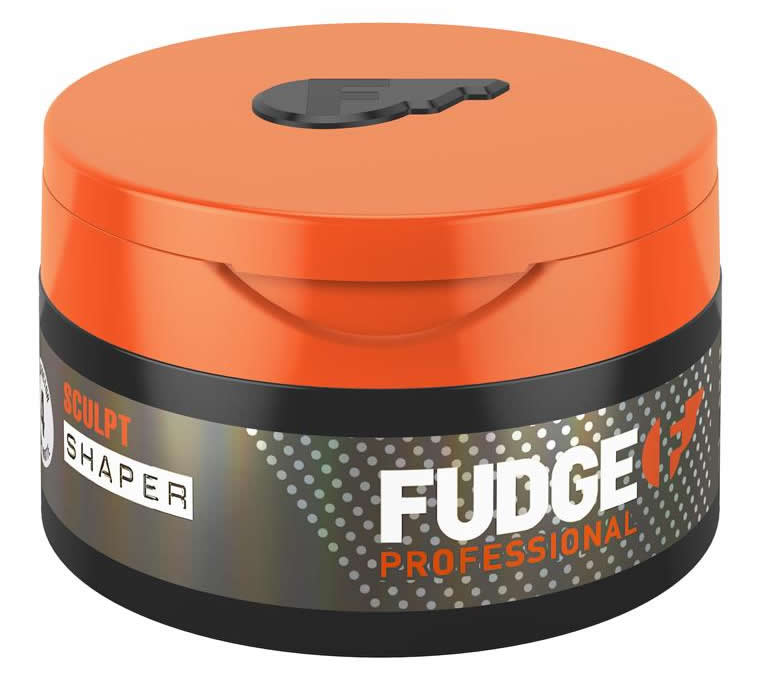 "Nine times out of 10 from my personal experience, I find that men don't fully understand how to use products properly. What guys need to do is take a product such as the Fudge Professional Matte Hed Moudable (£16) to the back of the head, right by the crown. Use a little bit less than you think you need, put it in the middle of your hand and rub it in until it vanishes. Then start at the back around the crown and massage your scalp with the product. It puts the product inside rather than on the surface, and then you can style it however you want, and you stop it being greasy, too."
Much like a goalie, don't be afraid to use your hands
"If you're struggling to get texture in a groomed swept-back look, or a quiff, the easiest thing to do is use your hand like a claw. Spray the Fudge Professional Skyscraper Extra (£10) in between your fingers, rake your hands through your hair and separate it in between your fingers. You're left with great textured hair super quickly."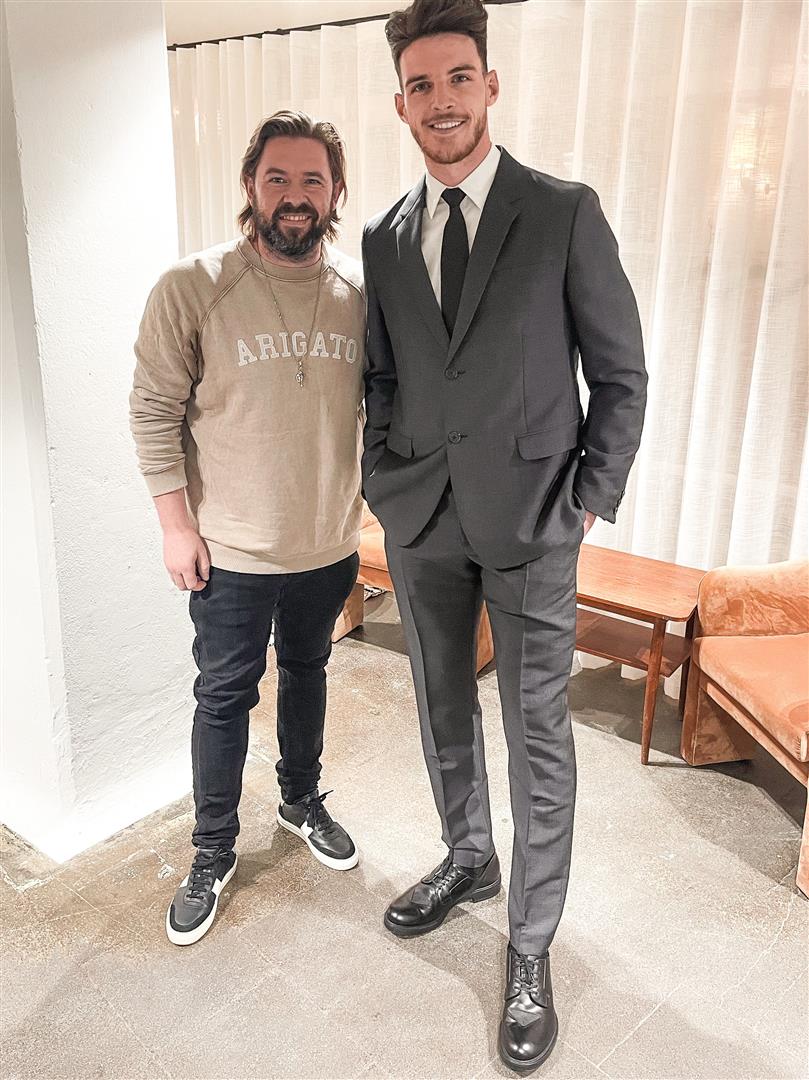 Kick thinning hair to the wind
"For those with thinner hair, or men worrying about hair loss, try the Fudge Professional XXL Hair Thickener (£16) when styling. When you blow-dry your hair, the heat actives a polymer in the product that swells and thickens your hair by 100%. Also, try to keep your hair cut into a shorter crop rather than growing it as it's not as noticeable."
A hattrick – hairspray! hairspray! hairspray!
"Don't worry if blow drying is not in your skillset, my ultimate top tip is the no heat blow dry. Go through your normal shampoo and conditioner routine, then comb your hair into the shape that you want, so that it looks how you want it to end up. Once combed into shape, spray the Fudge Professional Skyscraper Extra (£10) into it and then leave to air dry. Then gently brush it out. It will brush out the hairspray and leave your hair in the exact way you wanted it."
Maintain a strong finish
"My go-to finishing product for guys has to be the Fudge Professional Matte Hed (£16.50). It is a great product as it's so versatile giving mattifying effects and a great finish it also allows the hair to be re-manipulated throughout the day without going greasy. If you fancy an even stronger hold, try the Fudge Professional Matte Hed Extra (£16.50)."
Fudge Professional is available from hair salons nationwide or online at Amazon or Lookfantastic