Whether you like his new lockdown beard or prefer him clean shaven, help Dad look his best this Father's Day
Like women across the land embracing their natural hair during lockdown, many men spending more time at home have seen this as the perfect opportunity to test out some facial hair and grow that beard. So what's the verdict on Dad's new look? Whether you love the groomed look or prefer him clean shaven, here's some gift ideas to solve his quarantine beard quandary and expert tips to get him looking his best this Father's Day.
Help Dad maintain his new beard this Father's Day and beyond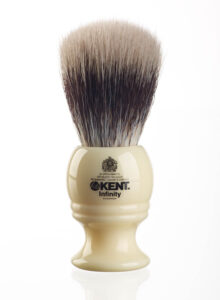 Once he's taken the leap from clean shaven to facial hair he will need to take care of it if he wants to keep it.  Award winning salon and beard owner Dan Mewies from Mewies & Co says: "Growing a beard is just the first step – it's all about how it's cared for. Brushing it once a day will condition and maintain the style. I'd recommend a natural bristle beard brush. It stimulates blood circulation to promote a healthy, fuller beard and gets rid of any dead skin cells."
"Wash the beard regularly to enhance moisture and shine. I use a beard wash to help maintain natural oils for a healthier looking beard."  Dan adds: "Regular trims are a must to avoid split ends. Go for clean edges and follow that jaw line to make the beard appear stronger and thicker." Dan also recommends applying a beard balm frequently to stop it from looking and feeling dry and to give it some hold if it becomes unruly.
For a clean shave, the classic way – like his father used to do it
Barber Harry Bradley talks us through the steps on how: "If you're going from a beard to clean shaven first you've got to take the existing beard down to stubble with the clippers. Then, apply hot water on the face and exfoliate to open up the pores. Apply a pre-shave oil and massage into the skin."  
Let the shave begin. Harry adds: "Before applying the cream just have a glance at your hair growth patterns because that will help you achieve the cleanest shave. When applying shaving cream I like to use Kent Brushes Infinity Synthetic Shaving Brush, it's soft and avoids any skin irritation. Apply the cream using circular movements to lift the hair up. For your first pass, shave with the grain and then apply the cream once more and shave against the grain for the cleanest and softest face."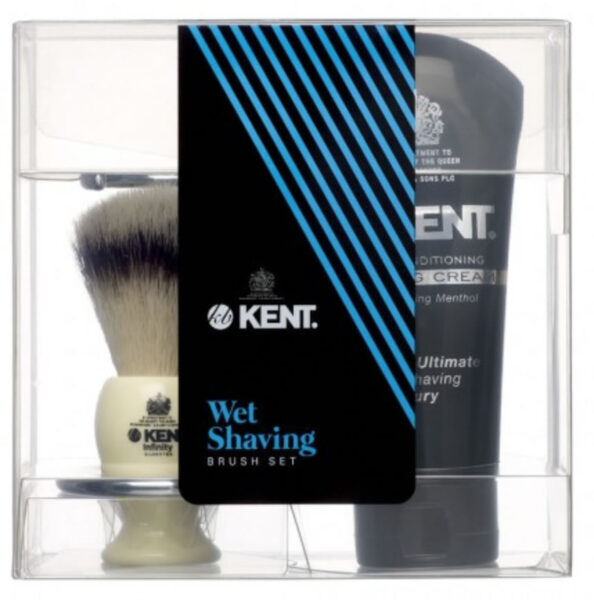 It's then time for that aftercare. Calm your skin by applying a moisturising face mask to put all the goodness back in and make it glow. Last but not least rinse with cold water to close those pores and finish with some aftershave.