Alexandra Rock and Jackie Ruddle worked at L'Oreal together and when Alexandra lost her hairbrush they discovered that it was impossible to replace it with something bright and colourful. Hairbrushes were either of good quality but totally lacking in design or colour or poor quality with plastic bristles and although sometimes bright and cheerful not made to last.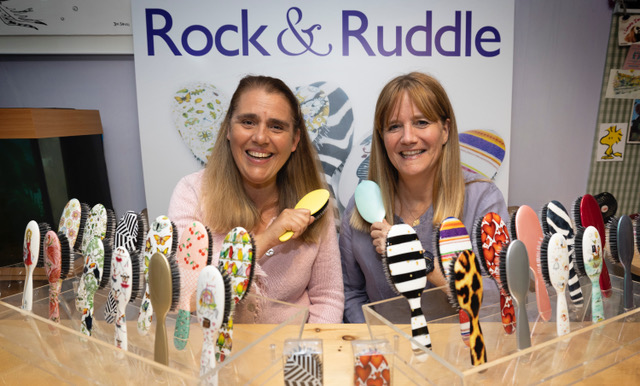 They decided there was a need for great quality hairbrushes that would be good for your scalp and that would be irresistibly fun and elegant to own as an accessory or to offer as a gift.
And  so Rock & Ruddle hairbrushes were born!
The Rock & Ruddle Hairbrush
Natural Boar Bristles: with one nylon tip per tuft to ensure gentle detangling
Rubber Pad: to prevent pulling
Designs & Colours: that will not rub or peel off
Very Soft: we have baby bristle options which are suitable from birth
Made in England
Visit www.rockandruddle.com to find out more.