It's been a crazy end to June and start to July for The Fellowship Project Team's with an incredible total of five Project Days taking place!
Project Extend spent their day with the Internationally renowned, Robert Masciave, one of hairdressing's most creative and innovative voices, with over 30 years' experience, as a leading hair artist and 20 years as a salon owner. The team spent the day at Robert's salon Metropolis in Kingston upon Thames, joined by Ceri Cushen, Art Director at Metropolis. Robert gave an oversight into his career and how he understands cutting. How to cut textured and synthetic hair and showing the team how to blend extension hair into the natural hair. Robert then when onto show the team how to manipulate jumbo braids for shoots and shows, how to wig wrap and how to create a perfect photoshoot.  The day was modelled on a course that he teaches as brand Ambassador for Revlon.
Emma Holt comments: "The team day with Robert, was one I was looking forward to. Robert is the reason I fell in love with Avant Garde and telling my story through hair art. He taught us a really technical cut in 10 mins and his teaching is easy and visual so that everyone can understand what is happening a real way in which I believe people should be taught. I've come away, feeling totally inspired am blessed to have spent the day with Robert and his team".
PROJECT Extend Team Leader: Michelle Griffin
PROJECT Extend Team Members:
Emma Holt, Bcreative Hair
Jamie Hadleigh, Aspire Creative
Lucy Melvin, Diamond Appearance
Marlene Lamont, Urban Hair & Beauty
Stephanie Dobson, Zxaar Hair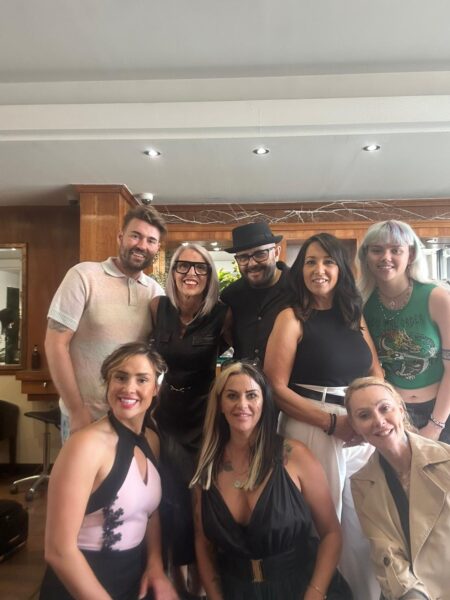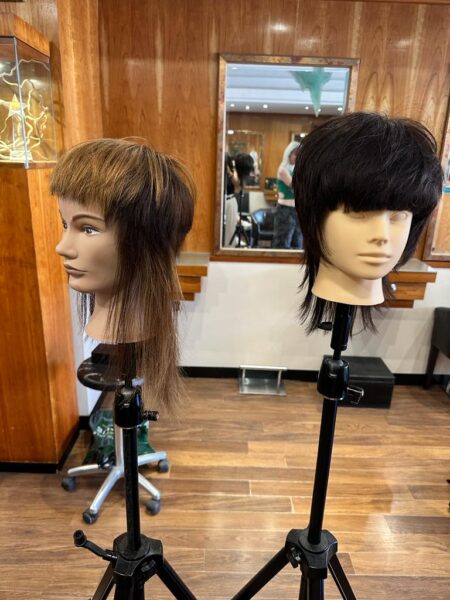 The Project Afro Team spent the day at Keune Academy in London where Project Afro Team Leader, Jacqui McIntosh, set the team a challenge to present all they have learnt so far on the project. Renowned Author and Afro hair historian Sandra Gittens joined the team in the afternoon to discuss the African-Caribbean hairdressing sector and her personal journey.
Chris Grimley comments: "Absolutely inspiring day meeting a legend of afro hair history in Sandra Gittens! What a fabulous lady and such an interesting story she told about the whole journey of afro hair in the UK! Really makes you realise how far we have come and yet how far we need to go."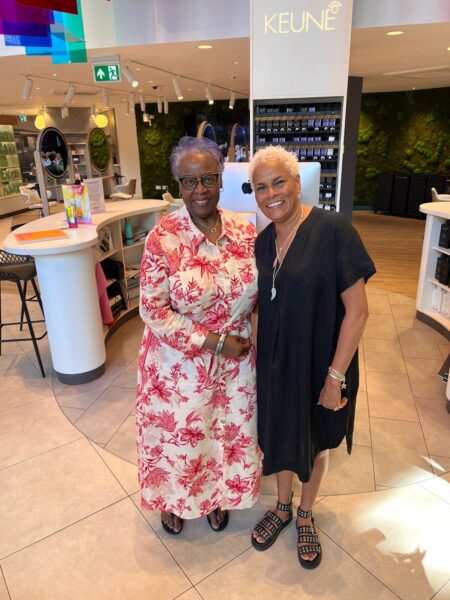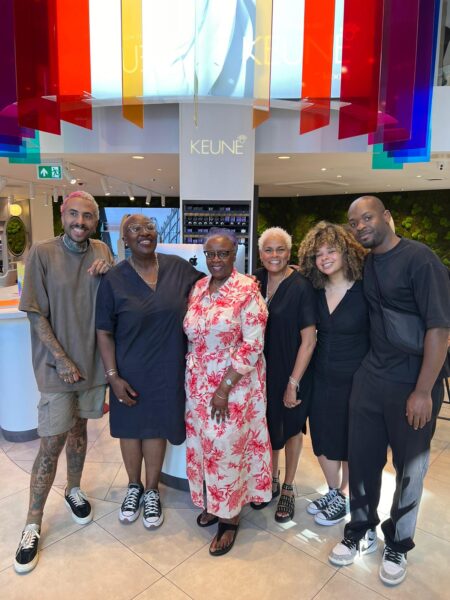 The Project Afro team also spent another day with award winning hair and beauty photographer, Chris Bulezuik, who provided a photoshop workshop for the team. Chris, Project Leader Jacqui McIntosh, and Pash Mitchell, a member of the Avlon Art team, worked with the team to provide a photoshoot workshop ahead of the team's photoshoot in August. 
Scott Cooper comments: "Chris was excellent yesterday. From the moment we all met, his passion and enthusiasm were infectious. That said, he coached, guided and taught us in such an intuitive way he definitely not only brought out the best of us individually but brought us closer as a professional team. We all left excited about our project together."
PROJECT AFRO Team Leader: Jacqui McIntosh
PROJECT AFRO Team Members:
Hannah Marcia Larden
Kim Nicole Jones
Chris Grimley
Krysia West
Rosie Jones
Louis Driver
Scott Cooper
Sarah Dawes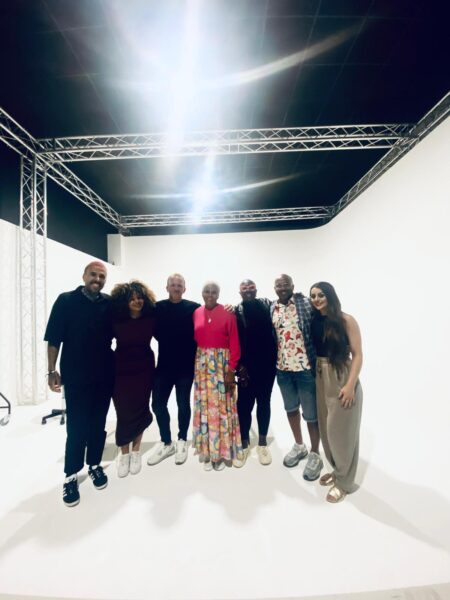 Project X spent their team day at House of Bloom, Keune Academy in London with Mary Adekoya from Papachichi Style, a London/Essex based hairdressing company. The company specialises in wig making courses, extensions, custom lace frontal wigs and bridal hair. Mary founded the company and is a Lead Stylist and Educator who is passionate about all thing's hair!
James Farrer comments: "So our day with Mary was incredible learning everything wigs it was a great mix of look and learning and hands on learning all the tricks and tips she has learnt over her time mastering the art!"

PROJECT X Team Leader: Lisa Farrall
PROJECT X Support: Darrel Starkey
PROJECT X Team Members:
Annie Franklin, Prestige
Shannon Jones, Heavenly Hair
Naomi Brooks. The Hair Sanctury
Connor McIntyre. The Bank Hairdressing
Natalia Krzewska. Perfect Hairline
Cally Borg
James Farrer, Toni&Guy, Bluewater
Amy Jezzard. Luke Robert Hair
Sarah McCulloch, Dye for Love
Sophie Goldsworthy, Goldsworthys
Claire McGowan
Rebecca Johnston, Melissa Timperley Salons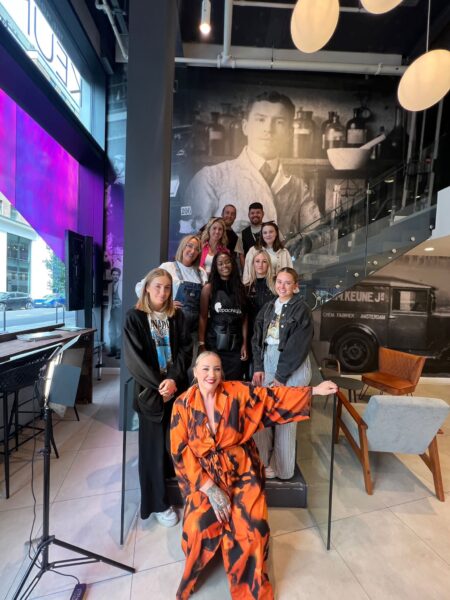 Project Men travelled to Bolton in Lancashire to spend their Project Team Day with Charles Gray. After 12 years in the hair and fashion industry, Charles has become one of the leading educators within men's hairdressing across the globe with a formidable reputation and unparalleled experience to most. Charles has recently set his sights on the fashion and editorial world by drumming up work with top brands such as Vetements, FILA, Haider Ackermann, Represent Clothing and Pretty Green just to name a few. The morning consisted of a trend report, brand building digital lectures and a visual demonstration of an on-trend men's haircut by Charles. In the afternoon there was a hands-on cutting workshop before finishing with a small review at the end of the day.

PROJECT MEN Team Leader: Simon Shaw
PROJECT MEN Team Members:
Rees Bryla, Sarai Hair & Beauty
Thomas Griffin, Nashwhite
Kyle Dodson, Beasley's Beards & Barnets
Elettra Guggeri, Richard Ward