Helen Mirren debuted a stuning all blue outfit at this week's Cannes film festival – right down to her hair!
So why do vivid colours lift your mood?
We asked our experts for their views. Gina Conway is owner of Gina Conway Salons & Spas and she says:
"Vivid Haircolour can be a great temporary lift to your mood and give you a fun visual expression of your personality. Nowadays you can have every colour in the rainbow and every tone in between.

Some great advantages of colourful hair is it can be changed every time so you can be as creative as you like. It says to others "look, I'm confident in who I am" and can command a lot of attention. This colour is strictly for clients who are comfortable with getting that kind of admiration or in some cases, criticism. Helen Mirren for instance, has nothing to prove to anyone and looks great sporting her vivid blue, plus her role as an actor means that she can have multiple personalities to play with.

One of the downsides of the creative colour movement is that in order for you to see a vivid palate, you need to remove the pigment in the natural hair first (unless it's white naturally) which can damage the hair if not done professionally to safely lift out the colour with professional rebuilding treatments to keep the cuticle intact. I think we all have this trend to thank for a lot of colour correction work! Porous hair grabs colour unevenly so encourage your client to really look after it to keep the colour looking its best".
Tina Hollis, The Lonely Boss Lady, owner T2 Hair & Beauty @tinahollismce says:
"Bright hair gives people the feel good factor, it shows off people's personalities and makes them feel more individual in a sea of blondes and brunettes. A friend of mine spotted me from the other side of the 02 recently because of my hair! Bright colours make you feel good and give you confidence. It's nice to have something that's personalised to you and for me personally it gives me that boost – when my hair's nice and bright it makes me feel good. The amount of people who stop me to say how much they like my hair color – your hair is your crown and it's part of your outfit, but the permanent part. People often use a bright colour as their signature to help them almost brand themselves.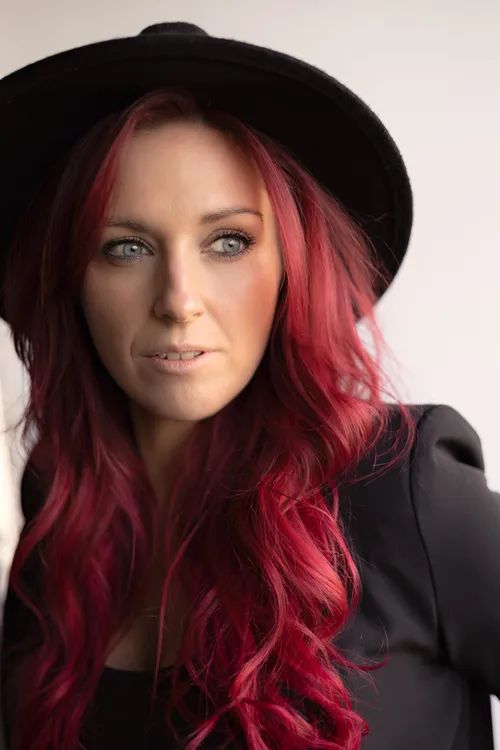 Vivids are high maintenance, so your client must use the right professional shampoo and conditioner, washing in cold or tepid water will help the colour to last longer and also for me dry shampoo is my best friend – we put dry shampoo into the hair of any clients who have vivid colour as soon as its washed and dried and it helps the hair last longer before it gets oily – the dry shampoo is already in there giving more longevity to that blow dry and meaning they don't have to wash more than once or twice a week, then maintenance is around 5-7 weeks for revisits. I always do colours that fade true to tone so they won't look awful at any stage of the fade out. If it's a global colour clients can use a toner between visits to boost the colour. I don't find vivid hair colour is damaging at all because it s a true semi permanent and sits on the outside of the hair, what can be damaging is not using the right product or doing the prelightening stage incorrectly.

I'm not a fan of hot tools for vivids, a good blow dry with a brush will ensure the colour lasts longer and regular treatments will help it to last as well."