As the temperature rises and the sun shines brighter, SWAY Hair Extensions is thrilled to unveil a range of stunning styles that will have hair & beauty enthusiasts swooning this summer. With our premium-quality hair extensions, achieving the perfect summer look has never been easier. Whether you're aiming for beachy waves, voluminous updos, or luscious braids, SWAY has the solution to elevate your style and make heads turn.
At SWAY, we understand the importance of versatility and convenience without compromising on quality. Our hair extensions are crafted with meticulous care and attention to detail, using ethically sourced human hair to ensure a seamless blend with your natural locks. From the moment you apply your SWAY extensions, you'll experience a transformative hair journey that exudes radiance and confidence.
This summer, SWAY Hair Extensions presents three must-try styles that are bound to be the talk of the town:
TOUSLED PONYTAIL: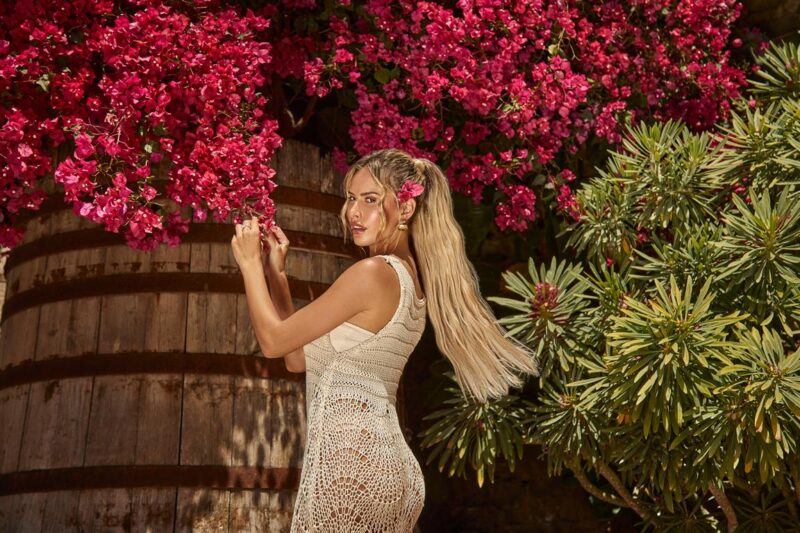 Created by Anton Thomas (@antonthomashair), this sun-kissed, textured ponytail captures the essence of a relaxed Summer vibe. With loose beachy waves and natural texture, you're sure to elevate your look and take your pony game to the next level.
Anton is an esteemed stylist with an impressive portfolio. He has worked with renowned brands such as Nadine Merabi and Boohoo. His expertise in contemporary styling and his ability to create modern, cutting-edge looks has gained him recognition in the fashion industry. Anton's innovative touch brings a modern edge to the Summer 2023 Campaign, resulting in trend-setting hairstyles that will guarantee to take you from dusk 'til dawn.
Recreate the look: Anton used our 26″ Seamless Ponytail in the shade Hollywood Ash Blonde to create the ultimate relaxed, Summer look.
BOHO WAVES: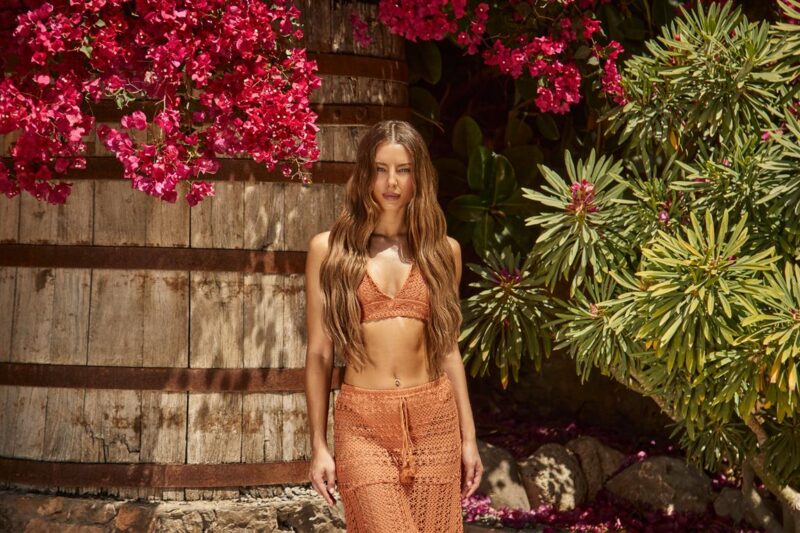 Created by Nathaniel Mills (@nay_hair1), The Boho Waves are the epitome of effortless, free-spirited style. Known for their loose, tousled texture and natural movement, it's time to channel the carefree spirit of Summer and embrace your goddess tresses.
Nay, who has worked with brands such as PLT and Boohoo and celebrities such as Tasha Ghouri, is a celebrated hairstylist known for his exceptional creativity and trend-setting transformations. Nay's ability to seamlessly blend artistry with precision has made him a sought-after stylist in the industry. His contributions to the Summer 2023 Campaign reflect his unique vision of stunning hair transformations that are sure to inspire.
Recreate the look: Nay used our 22″ Seamless Clip Ins in a mix of shades Rooted Chestnut Brown Mix and Mochaccino Melt to create natural highlights and depth.
BABY BRAIDS: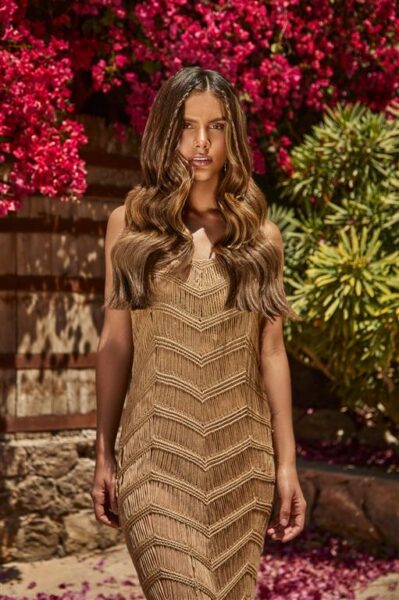 Created by Alicia Dobson (@hairtohelp), this trending Summer hairstyle incorporates both a relaxed and chic look. Alicia enhances her pristine waves with face-framing braids creating a look that will take you from day to night, whatever your plans. Embrace your sunlit strands!
Alicia is a talented stylist with an impressive roster of celebrity clients including Liberty Poole, Charlotte Dawson, and Olivia Atwood. Her expertise in creating effortless and sun-kissed styles adds a touch of glamour and versatility to the SWAY Summer Campaign. Her ability to create beach-worthy looks that radiate the essence of summer has earned her acclaim in the industry.
Recreate the look: Alicia used our 18″ Seamless Clip Ins in a mix of shades Dark Ash Brown and Rooted Chestnut Brown for the perfect sun-kissed look.
"Summer is the perfect time to experiment with new styles and express yourself through your hair," said Tom Clark, the CEO of SWAY Hair Extensions. "Our high-quality extensions provide an instant transformation, empowering individuals to embrace their beauty and unleash their creativity. With SWAY, achieving the perfect summer style has never been easier." SWAY Hair Extensions is dedicated to offering a seamless experience for customers. Our extensions are available in a wide range of shades and lengths, ensuring a perfect match for every hair type and colour. Additionally, our customer support team is readily available to assist with any inquiries and colour matching to ensure that you have the guidance and support you need throughout your hair journey.
For additional information on SWAY Hair Extensions and to explore our summer collection, please visit www.swayhairextensions.com
About SWAY Hair Extensions: SWAY Hair Extensions is a leading provider of premium-quality hair extensions, offering a range of options to enhance natural beauty and transform everyday styles. Crafted with ethically sourced human hair, SWAY's extensions are renowned for their seamless blend, durability, and versatility. With a commitment to customer satisfaction and a passion for empowering individuals to express their unique style, SWAY Hair Extensions has become a go-to choice for hair enthusiasts and celebrity stylists worldwide.