Salons Direct, the UK's best wholesaler of professional salon supplies have created a completely unique interactive map of every vegan salon we could find in the UK – and discovered that 28 out of 54 of them are located in the south!
In 2018, the UK launched more vegan products than any other nation. Some people have even claimed 2019 as the year of the vegan, with plant-based lifestyles fuelling demand across all industries.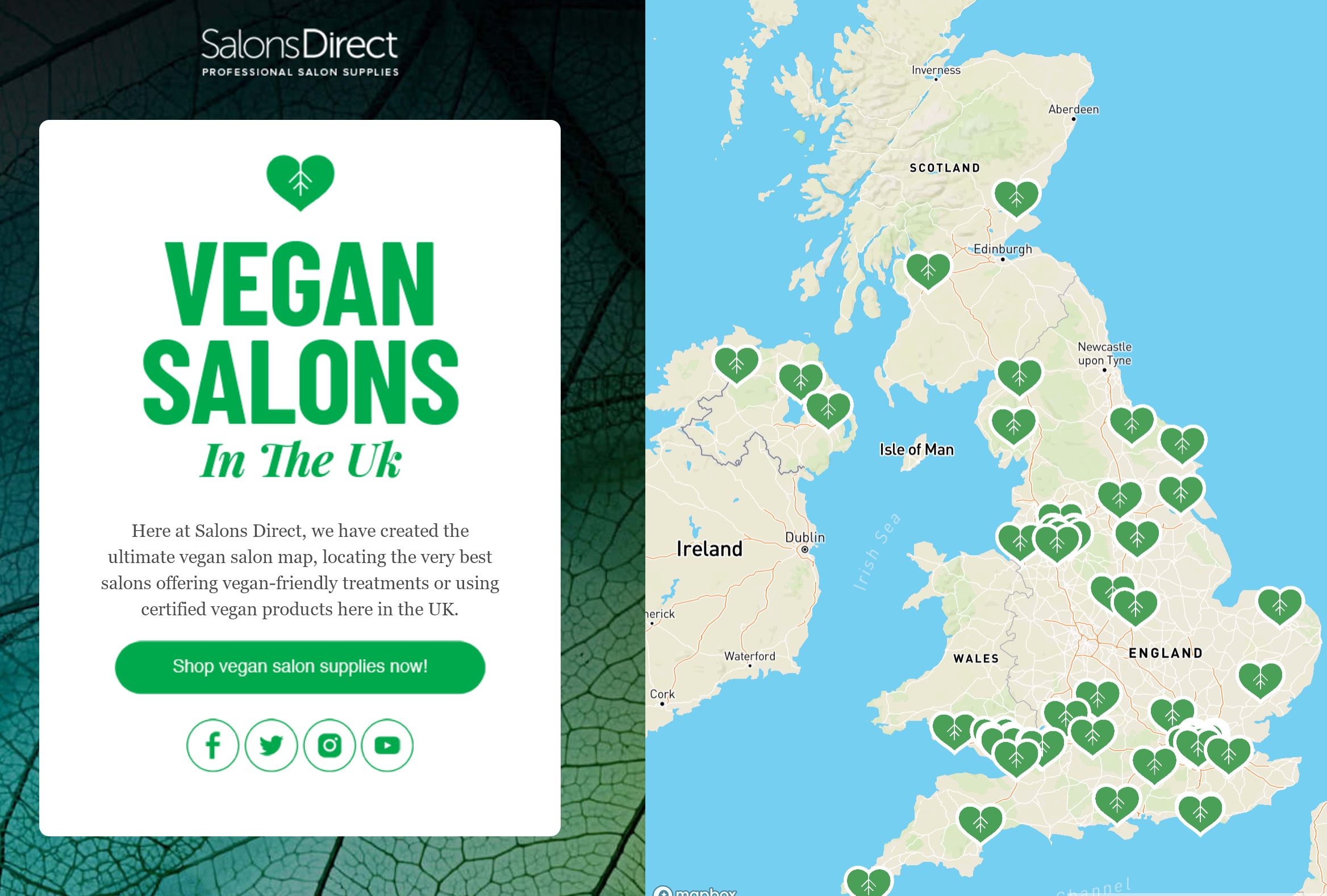 Salons Direct created this map as they claim there is an increasing demand in the salon industry for more vegan treatments and services. They believe now is the perfect time to highlight the amazing work many vegan hair & beauty experts are doing to make changes that benefit both their business, and the environment.
Take a look at the full map here.
The Salons Direct team have already had some great feedback from some of the salons they have been working with:
"We are so happy that Salons Direct are supporting the vegan ethics and lifestyle, which in turn, also opens up the floor for conversation and thought." – Nataya Beauty
Similarly, Rachel from Gronn Hairdressing added that:
"This year, in particular, has seen a huge increase in people's ethical consumer choices…I truly feel salons that don't cater will get left behind."