A leading online haircare retailer has announced the launch of a dedicated scheme to help hair salons recoup and generate revenue ahead of the industry re-opening its doors in April 2021.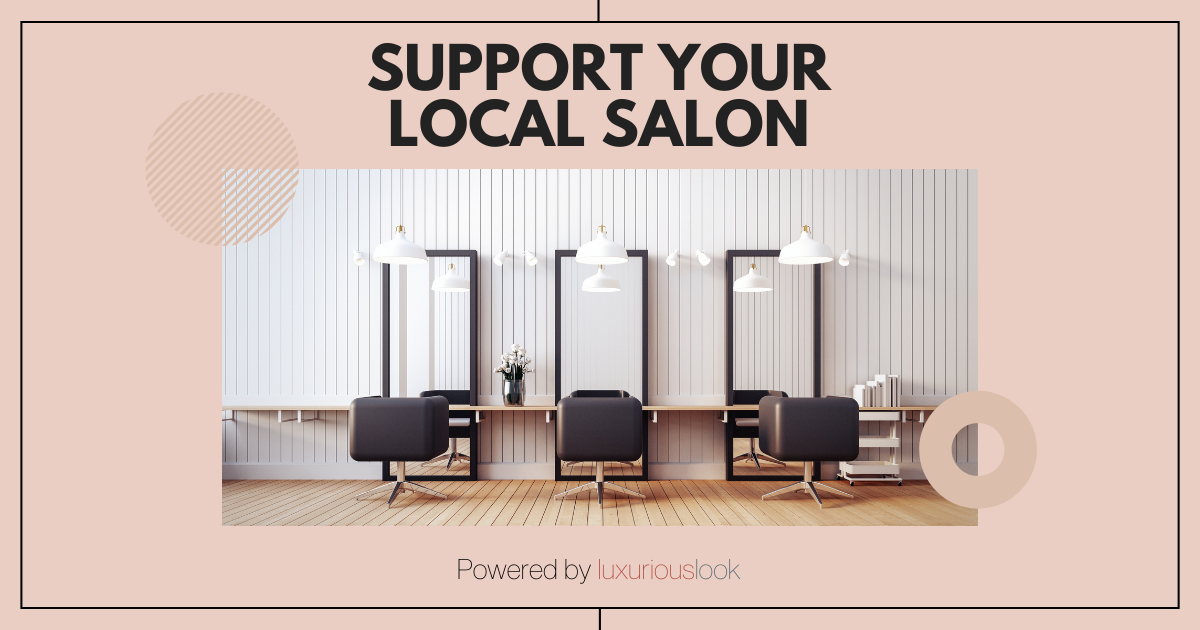 Founded in 2013, Luxurious Look is a family-based business that prides itself on making quality salon-based haircare products accessible to the market. In working with over 20 hand-selected brands, the online platform enables consumers to purchase haircare products usually unavailable in high street stores, whilst providing the opportunity for salons and barber shops to expand their product range without investment in additional stock.
Created to help the hairdressing industry recoup and generate income ahead of potential re-opening on 12th April 2021, the new 'Support Your Local Salon Scheme' enables salons nationwide to partner with Luxurious Look and benefit from its commission and buyback scheme, whilst joining a network of like-minded peers from the hairdressing community.
Under partner status, salons and barber shops will receive 8% commission on all 'in between salon visit' purchases made by their customers via Luxurious Look, tracked through a dedicated web page or unique purchase link. Aside from providing customers with access to a greater selection of haircare products, the commission scheme enables salons to increase revenue from product sales, which currently forms a small percentage of annual revenue across the industry.
To help salons increase cashflow, the Support Your Local Salon Scheme also provides the opportunity for business owners to recoup lost revenue via its unique buyback scheme, which provides the opportunity for salons to sell slow moving, unused stock directly to Luxurious Look for consumer resale.
Mark Readman, Managing Director of Luxurious Look, explained: "The team at Luxurious Look are extremely passionate about professional haircare and believe both hair salons and barber shops form a very important part of our local communities.
With eCommerce sales growing more and more each year it is putting increasing pressure on the retail side of the salon trade, which, combined with the ongoing COVID-19 pandemic, means there has never been a more important time to extend our support. Our new 'Support Your Local Salon Scheme' has been launched to overcome this problem whilst providing the opportunity for salon and barber shop owners to generate additional income from a wider scope of professional haircare products."
From shampoo and conditioner to hair styling, treatments and dedicated vegan product lines, Luxurious Look stocks over 1,000 products from leading haircare brands Davines, MoroccanOil, Pureology and Olaplex just to name a few.
For more information about Luxurious Look and its new Support Your Local Salon Scheme, please visit:
https://www.luxuriouslook.co.uk/support-your-local-salon/