Pantone just announced its Color of year for 2023 and it's Viva Magenta.
Pantone describes the intense, pinky-red Viva Magenta as "vibrating with vim and vigour, a shade rooted in nature descending from the red family demonstrating a new signal of strength". According to Leatrice Eiseman, executive director of the Pantone Colour Institute, it's a comment on our reliance on virtual worlds as well as the natural world.
"Pantone 18-1750 Viva Magenta descends from the red family, and is inspired by the red of cochineal, one of the most precious dyes belonging to the natural dye family as well as one of the strongest and brightest the world has known," she explains. "Rooted in the primordial, Pantone 18-1750 Viva Magenta reconnects us to original matter. Invoking the forces of nature, it galvanizes our spirit, helping us to build our inner strength."
How does this translate into hair?
Suzie McGill, Artistic Director at Rainbow Room International says
The new Pantone Colour of the Year for 2023, Viva Magenta, is such a beautiful, strong and energetic shade in comparison to last year's Veri Peri hue.

The shade is said to be a nuanced shade of crimson red, with a blue/purple undertone that gives it a pinky-red appearance.

The beauty of this shade when it comes to hair is that it will add warmth and a gorgeous glow to all complexions. However, it will look particularly flattering on those with medium-darker skin tones.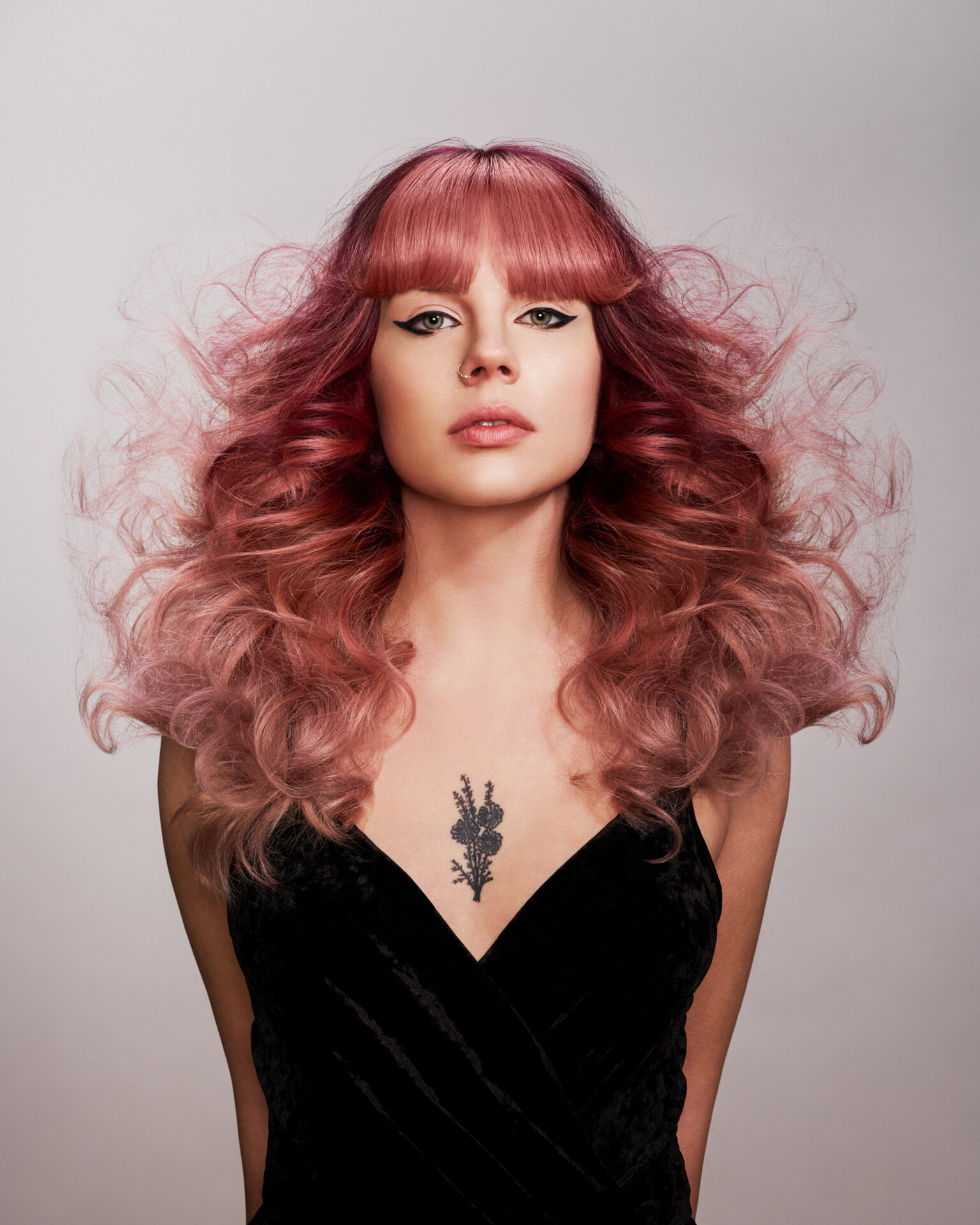 On hair this colour can be so much fun. It can be worn all over the hair for clients who want something bold and vibrant or it can be paired with a root stretch for something a little more low-maintenance yet still quirky and exciting. Being a darker pink/red hue, this will also give the hair a beautiful sheen, particularly on brunettes. This would also look amazing on those with textured, curly hair, adding beautiful ribbons of warmth and shimmer through the hair.
"Light and Exciting" is how Tracey Ann Smith, ASP Global Ambassador puts it:
I am so excited at the announcement of this brand new Pantone Colour of the year 2023 – it's fantastic and a great way to bring light and excitement into a new year! Viva magenta is of course associated with the red colour family, however this shade is something revolutionary. A warmer tone, it is very much bringing a sense of joy and excitement, with pink pigments added to bring it to life. In a time where many have lost hope with the looming recession and coat of living crisis, this colour will certainly add some excitement and colour back into every day life.  It's a colour that is inviting and makes you want more.
Step into the 'magentaverse' says Seung Ki Baek, Rush Artistic Team Member:

We have well and truly stepped into the 'magentaverse' with this year's Pantone Colour of the Year for 2023. This is a gorgeous, unique and animated shade that will allow us as colourists to be experimental in 2023.

Pinks were so on trend throughout 2022, with hot pinks in particular being prominent on the catwalks and it's no surprise that a pink tone would be the colour of the year for 2023.

With Viva Magenta being a richer, more berry like hue, this is the perfect shade for the festive season we are now in and for the winter period.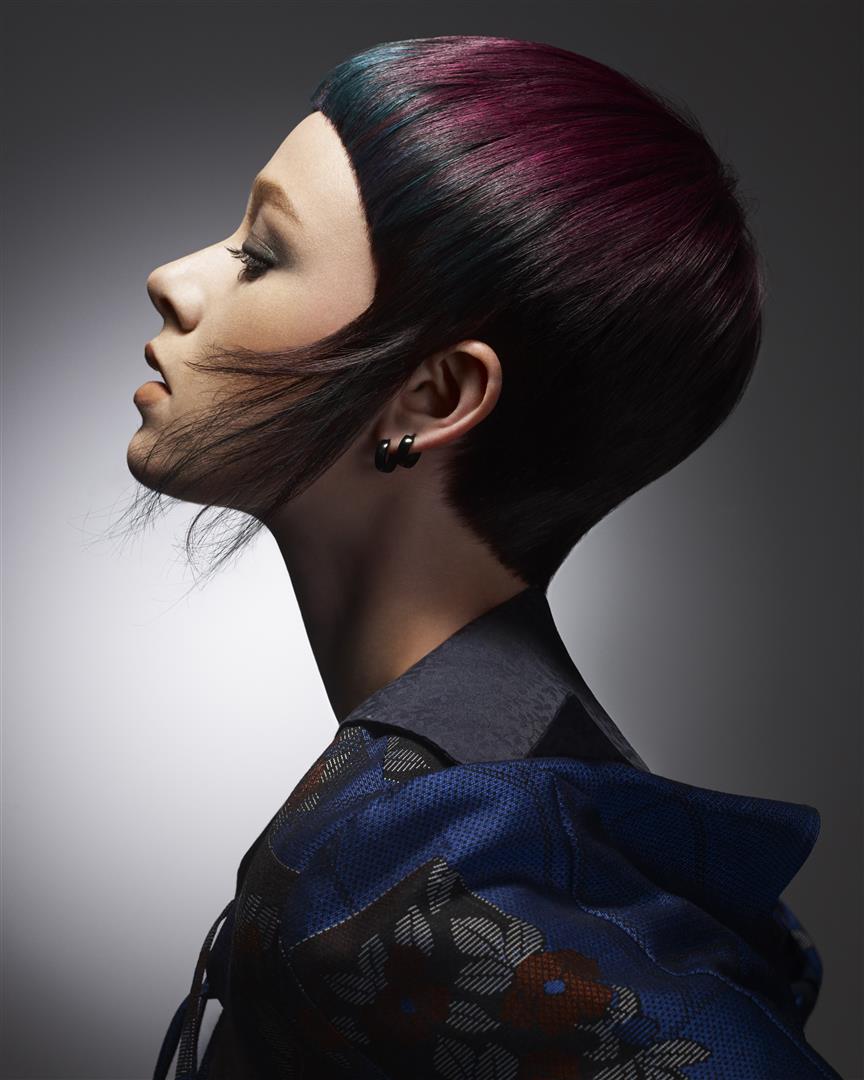 This shade can be worn on both darker hair shades and lighter hair tones and will of course be more vibrant on those who already have their hair lightened. However, no matter how this colour is worn in the hair, clients should ensure they use colour saving shampoos and conditioners, as well as treatments, to keep the colour looking vivid and to avoid it from fading and looking dull.

I think this shade would look particularly great on those with shorter hair, being panelled through the hair to give a funky, high fashion finish.
Andrew Smith, Owner of Andrew Smith Salons and Z.One Concepts Global Ambassador feels it's a great commercial colour and a great blend of tones:
I really do welcome the new colour of 2023, I think it's very commercial and with the tone being a beautiful blend of warm and cool, I think the suitability will be endless.

I love the earthy feel with a connection to nature, which will provoke different feelings with a sensorial vibe.

Some may look and think it's just a red but to me it's so much more, it's the feeling that a colour provides that I feel gives it a real interest. For me it gives a feeling of calm joyfulness.
Vibrant, Strong and Exciting are the words of Safy Burton, Safy B Salon
The new Pantone Colour of the Year is fantastic and gives a whole new lease of life to us as colourists. Viva Magenta is so vibrant, strong and is a very exciting colour, giving us all a colourful look at the world ahead of us, whilst adding a sense of creativity into our lives.

Viva Magenta is a member of the 'red' family however this shade of red has a variety of warmer tones added into it, to create a much more welcoming and invigorating colour. As a lover of vivids, it is a joy to see this chosen for 2023 and I feel it reflects greatly on the experiences of individuals throughout the last few years and brings a sense of hope for the New Year.
Endless opportunities says Dan Spiller, JOICO Color Ambassador for the UK, Europe and Ireland and Current Schwarzkopf Professional British Colour Technician of the Year:
"Viva Magenta is a breath of fresh air, it's something exciting, vibrant and full of creativity! There was so much speculation around this year's Pantone Color of the Year however for this be announced as the chosen colour I know every colourist will be ecstatic. A descendant from the 'red' family, Viva Magenta is a colour which displays strength, brightness and a sense of warmth and inclusion. With reds a big trend for 2023, this gorgeous new vibrant colour will take centre stage with clients. It is very unique in its own way and something we expect clients to love just as much as us. When diluting this into salon trends, using the colour as flashes throughout the hair, as a global application or as a gorgeous balayage technique – the opportunities are endless. 2023 is about being creative and excited about colour, and Viva Magenta is the perfect way to begin this new colour journey"