Paterson SA stylist, Gemma Hill recently took on a new challenge when she opened her new salon Luvely in Dalkeith, just outside Edinburgh.  Gemma remains part of the Paterson SA family and has created a satellite salon that celebrates the legacy of Paterson SA's founder, George Paterson.
Named after a club night that George ran in Edinburgh, the salon is as unique as the spelling of its name.  One of the main features in the salon is the graffitied walls, which feature caricatures of George and Gemma along with several of George's and Gemma's favourite phrases.  Clients receive the same exacting standards of hairdressing and service they would receive at any of the other Paterson SA salons.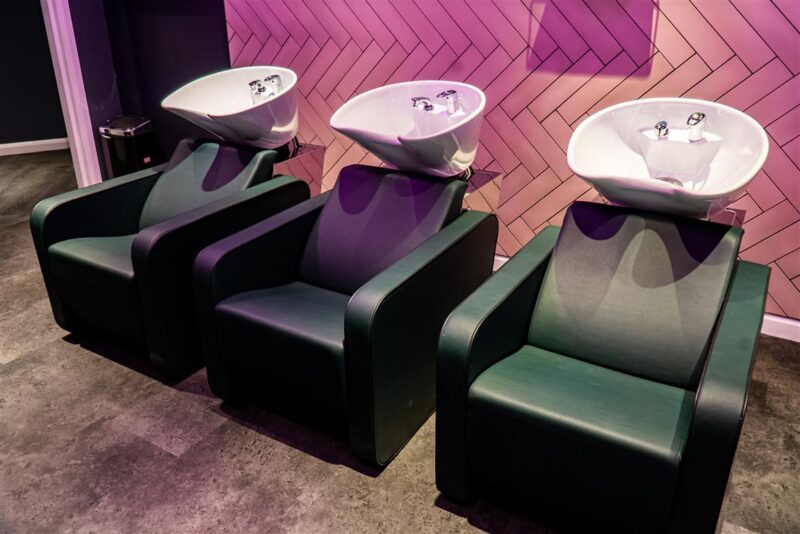 "I'm so excited to open the first Luvely salon," says Gemma.
"We are looking to the future and are taking responsibility for our planet and as part of the Green Salon Collective we recycle as much of our "salon rubbish' including hair, used foils, empty colour tubes, plastic and paper as we can. Our philosophy is all inclusive and one that George would have loved –  Anything Goes at Luvely."
Managing Director of PSA, Elaine Murdoch added,
" Luvely is an opportunity for Gemma to spread her wings whilst still remaining part of the Paterson SA family and has our complete support from myself and the team."