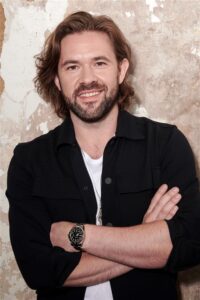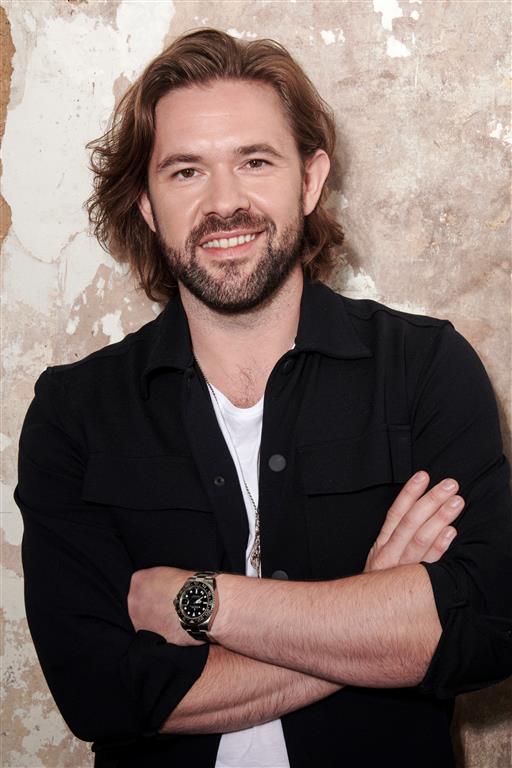 If your little black book is bursting at the seams with parties, wreath making, festive gatherings and
a side of ice skating, you need to ensure you can segue from your desk to that dinner reservation
with minimal fuss.
Laid Back Luxe means you get the impact but with little effort – ideal for the party season! Here's our invaluable tips to take your tresses from lacklustre to lustrous, with our guide to the ultimate festive tresses, with damage-free, healthy hair inspired tips from Fudge Ambassador, Jonathan Andrew.
Blow Out
"To get the ultimate blow-dry that will last at least three days, always prep the hair with a heat protector, no matter what. My favorite is the Fudge Professional Blow-Dry Aqua Primer (£16) as it
includes hydrating hyaluronic acid combined with WEATHER-SHIELD™ technology to create a virtual umbrella for the hair, delivering all day humidity resistance and frizz control, improved softness, and visible shine. I can't stress protection, protection, protection enough! Don't hold your hairdryer too close to your hair – you wouldn't do it with your skin, so you shouldn't do it with your crowning glory."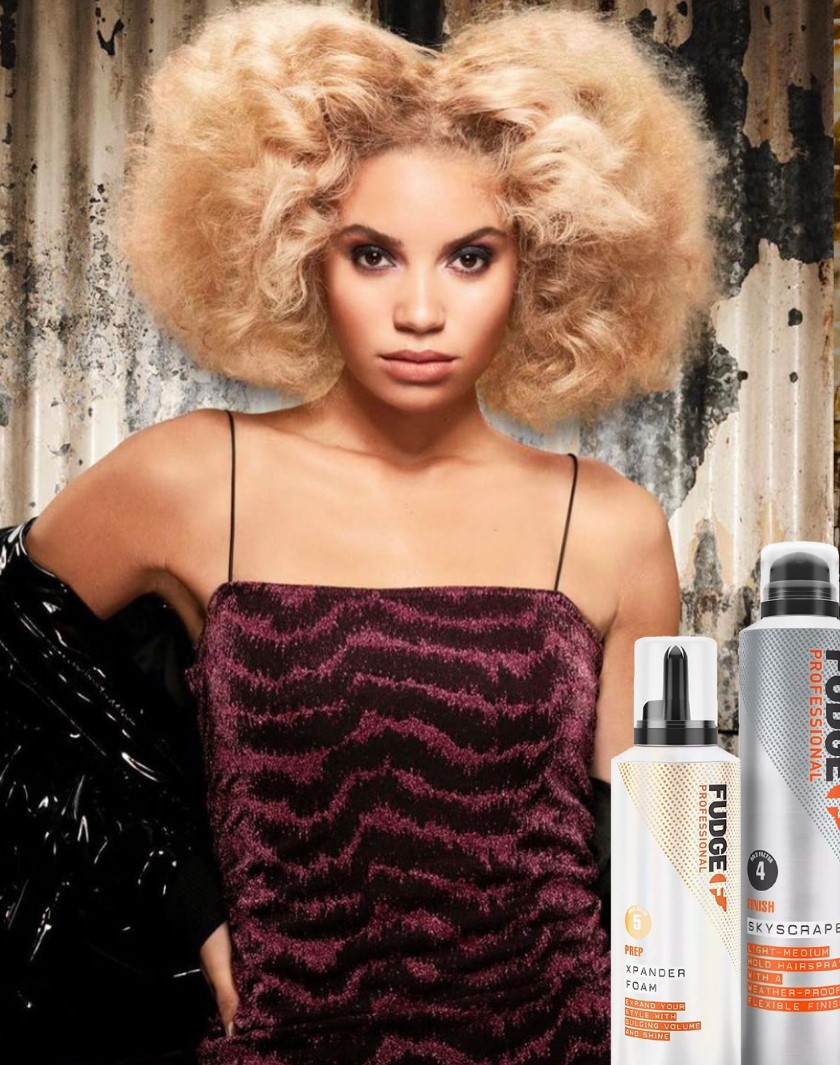 Top Condition
"Conditioning your hair properly is essential for the party season. I am a big advocate for leave in
treatments when you're going to be styling your  hair more than usual. A great product is the Fudge
Professional One Shot (£14). My top tip is once or twice a week to treat yourself that little bit extra, when having a bath or shower wash your hair at the start and add more conditioner or use a mask for your hair type (like the Fudge Professional Clean Blonde Treatment (£17) then tie your hair up and wrap in a warm towel. Wait until the towel cools down and remove the towel and rinse your hair. The extra heat allows the product to penetrate the hair further and leave your hair healthier and hydrated. Also, ensure you're using a highly repairing shampoo and conditioner, such as
Fudge Professional Damage Rewind Shampoo & Conditioner (£14 each), which contains Opti-PLEX™ technology for 90% stronger hair instantly."
Life of the Party
"To make sure your hair remains full of body over the party season, firstly ensure you're using the right shampoo and conditioner for your hair type – nothing that will weigh it down but instead give it body and moisture. Then you'll need to apply a volumising mousse like our Fudge Professional Xpander Foam (£16), it's ideal for limp, thin locks, the formula provides strong hold and gives the hair some real oomph. Then, blow-dry your hair in sections with a barrel brush, paying close attention to the roots and using a diffuser attachment if necessary. Once dry,  you can then apply Velcro rollers. Pull the sections of the hair directly upwards as you roll to get maximum root lift. Spritz with our Fudge Professional Skyscraper Hairspray (£10) for a mouldable hold.
Leave for at least 10 minutes (longer if you can) and then remove for luscious full-bodied volume. This method also works for the overnight curls we've been seeing a lot of this year, too."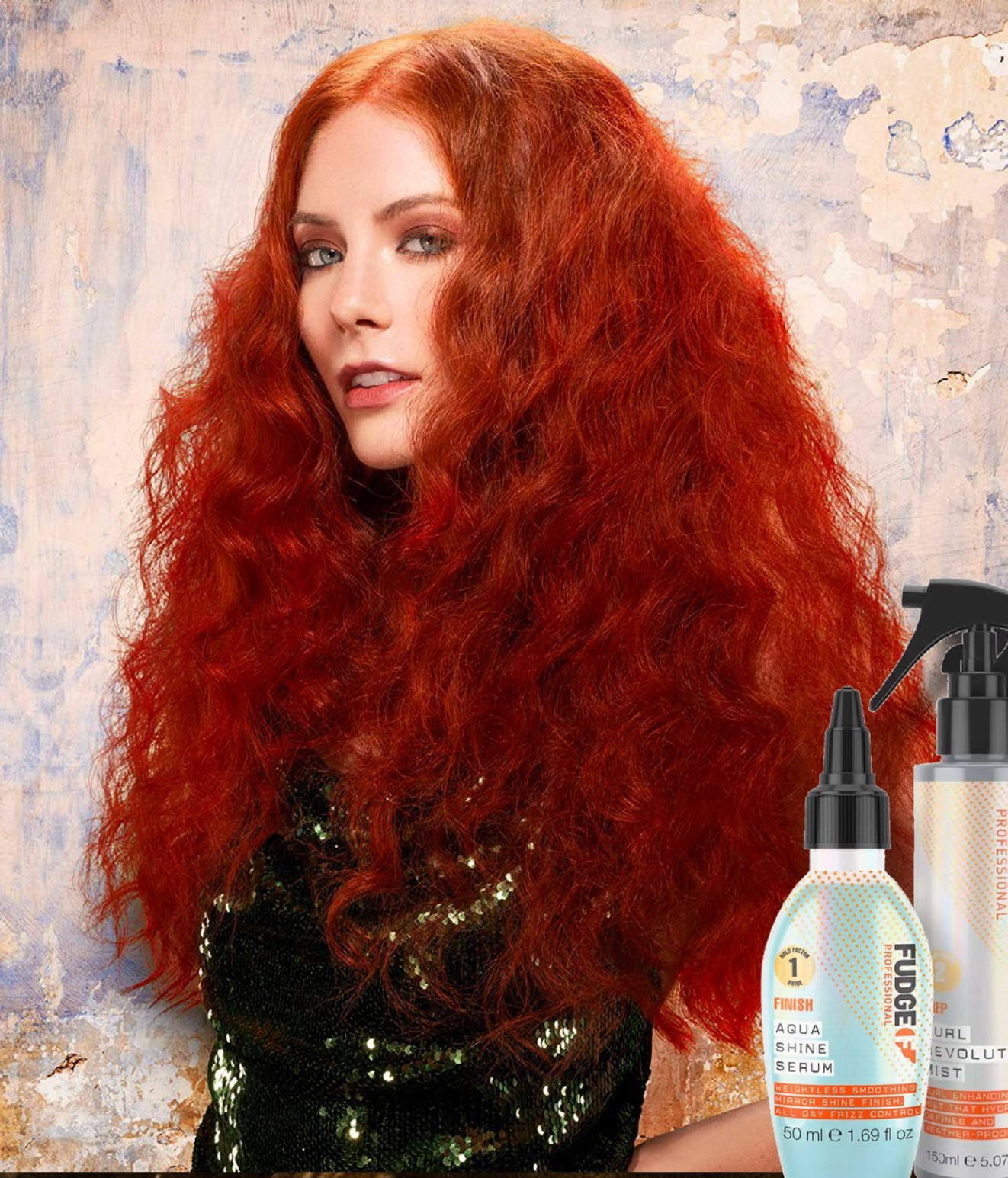 Curls for Days
"Curly girls often find their hair extra frizzy at this time of year, so after washing, wrap your hair in a towel to remove moisture, ensuring the curl direction is downwards to help keep the shape as it dries naturally. Try to avoid using a brush as it can create frizz, just use your hands to control the curls. Spritz with a curl enhancer to help protect your curls from heat and encourage soft natural curls – I swear by the Fudge Professional Curl Revolution Mist (£16). When you're styling curly hair, you can diffuse dry the hair on a low heat and speed, twist dry the hair, flipping your head upside down and using the diffuser by pushing it from the ends of your hair towards the roots, or leave to dry naturally. Once the hair is dry add the Fudge Professional Aqua Shine Serum (£16) to smooth the curls with added frizz control to lock in the curls and add shape."
Styling Staple
"Our Fudge Professional Dry Shampoo (£14) is an absolute staple for this party season. A good dry shampoo will enable you to extend your hair washing time, remove overly greasy looks. It's a great product for achieving shape and texture when  styling too. Did you know that a dry shampoo is also a great alternative to hairspray? It gives a much softer lift and shape to your hair and is great for a
more textured finish. Textured up dos and ponytails also work great with a dry shampoo. Don't be afraid to use it for more than just cleaning your hair!"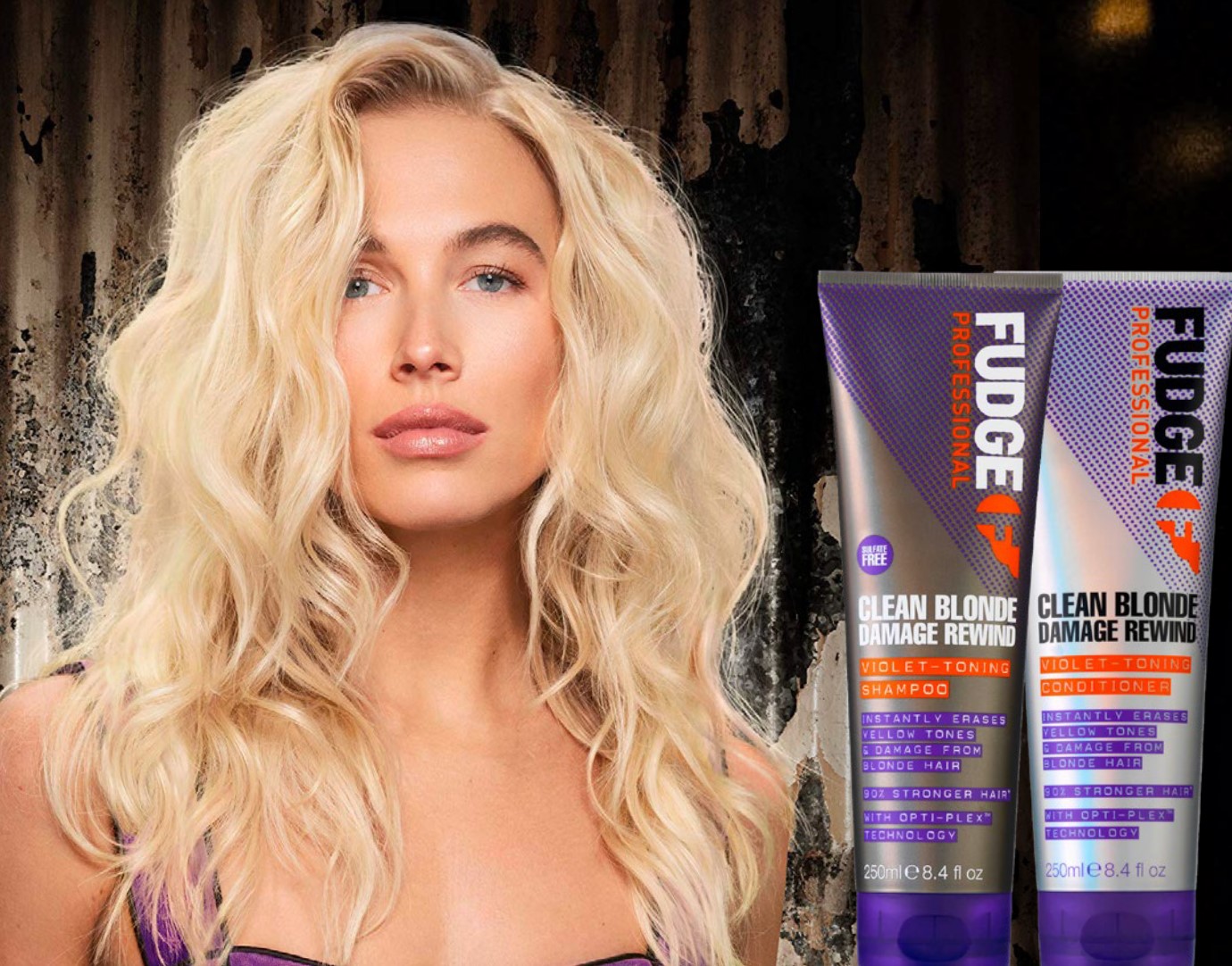 Blonde Ambition
"It's important that blonde hair gets extra attention during the party season, as it can be prone to dryness. It's an investment and if you're spending time and money visiting a professional colourist, it's important that you also invest in the right care products when you leave the salon too.
Professional shampoos and conditioners for blonde hair have been formulated with ingredients to help keep your blonde looking salon fresh for longer. Whether you're looking for a purple, blonde shampoo that will erase yellow undertones or a golden toned shampoo that will enhance your warmth, there are a range of blonde hair products available to suit your needs. Our Fudge Professional Clean Blonde Damage Rewind range (From £15) has a wide range of products from care to styling to ensure your blonde stays looking fabulous in-between salon visits and is a
must for all blondes."
Straight of the Catwalk
"If you're booked out with parties and need a quick style to take you from desk to dancefloor (and you've not had a chance to wash your hair) try cocktailing your hair products – not drinks, for
a standout look. Cocktail our Fudge Professional Blow-Dry Aqua Primer and Fudge Professional
Aqua Shine Serum together to give yourself a 'wet-look' style straight off the catwalk – guaranteed to have everyone thinking you've had a session stylist on hand (but really it's down to two of our hero products!)."

Fudge Professional is available from hair salons nationwide and online at lookfantastic.com
For samples for your salon, please contact [email protected]