Untype Summer School aims to remove the barriers for proper Black womens' haircare and provide fun and engaging classes to help people get to grips with Afro hair care.
Untype have created sessions based on our most frequently requested topics, such as styling, choosing products & building a regime, children's haircare and hair growth. The classes will be taught with a mix of theory and practical. Webinars will be held on wednesday evenings via zoom, with a Q&A at the end of each meeting.
Look & learn and hands on events are on Sundays at the salon. The practical aspect is split into smaller time blocks over the day. This is so you can attend one session to cover the basics, or book an additional slot to really hone your skills.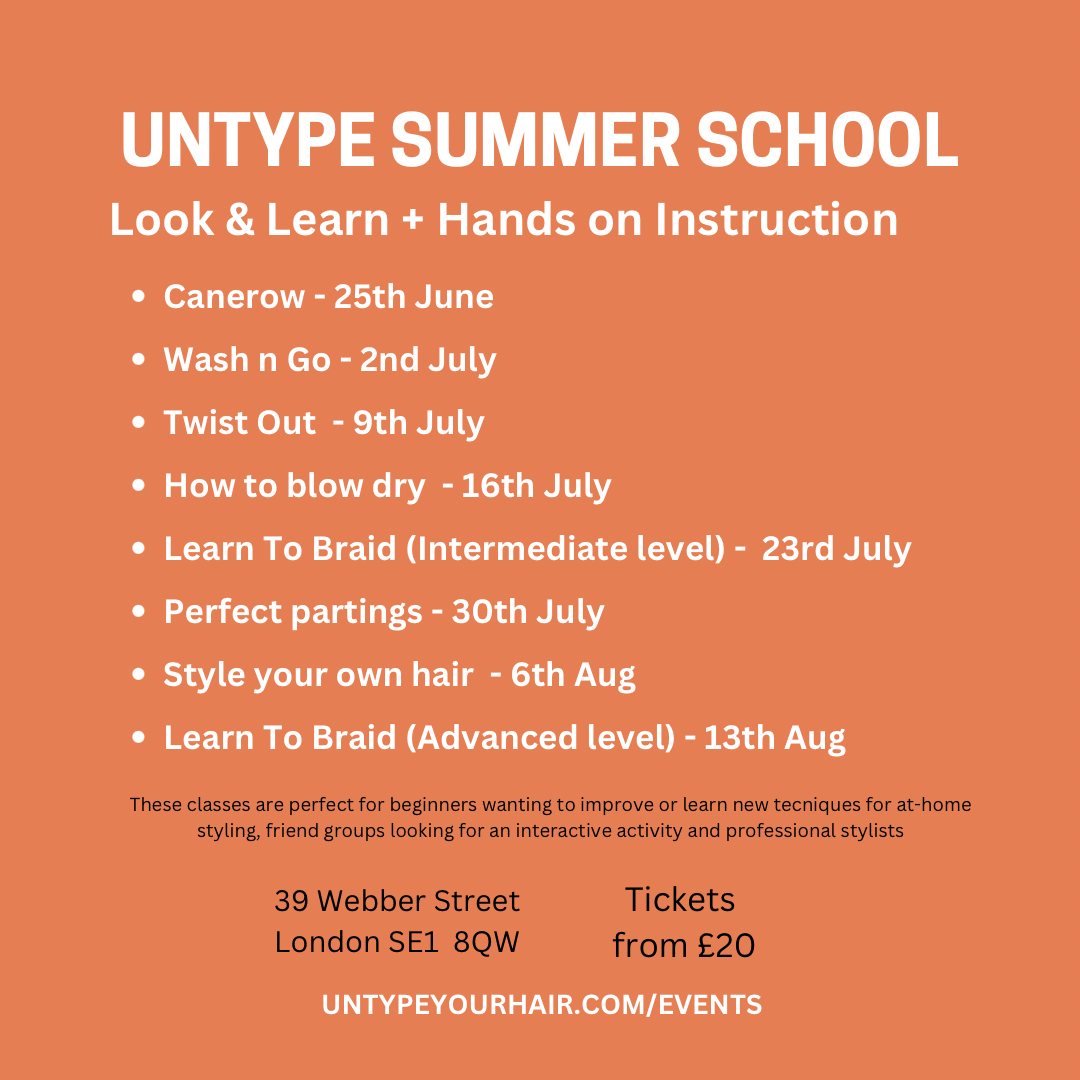 Find our more at https://www.untypeyourhair.com/blog/summer-school
Untype, opened in October 2022 and is dedicated to Afro-textured hair. With a fresh approach to haircare and a focus on hair health, Untype is revolutionising the industry by providing expert solutions to prevent common causes of hair loss.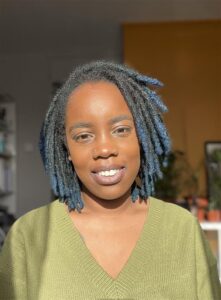 "Untype is a new way to do Afro hair," says owner Ebuni Ajiduah
The salon's ethos is to provide a safe and welcoming space for Black women. We are committed to helping our clients unveil the causes of their hair woes, unleashing your hair's true potential, unraveling the relationship with your hair and offering hair care that clients can trust.
Untype is run by award-winning trichologist and hairstylist, Ebuni Ajiduah. With her deep expertise in hair health and styling, Ebuni's vision was to elevate the experience of the Black hair salon and equip more people with the tools to style and care for natural hair with research based approaches.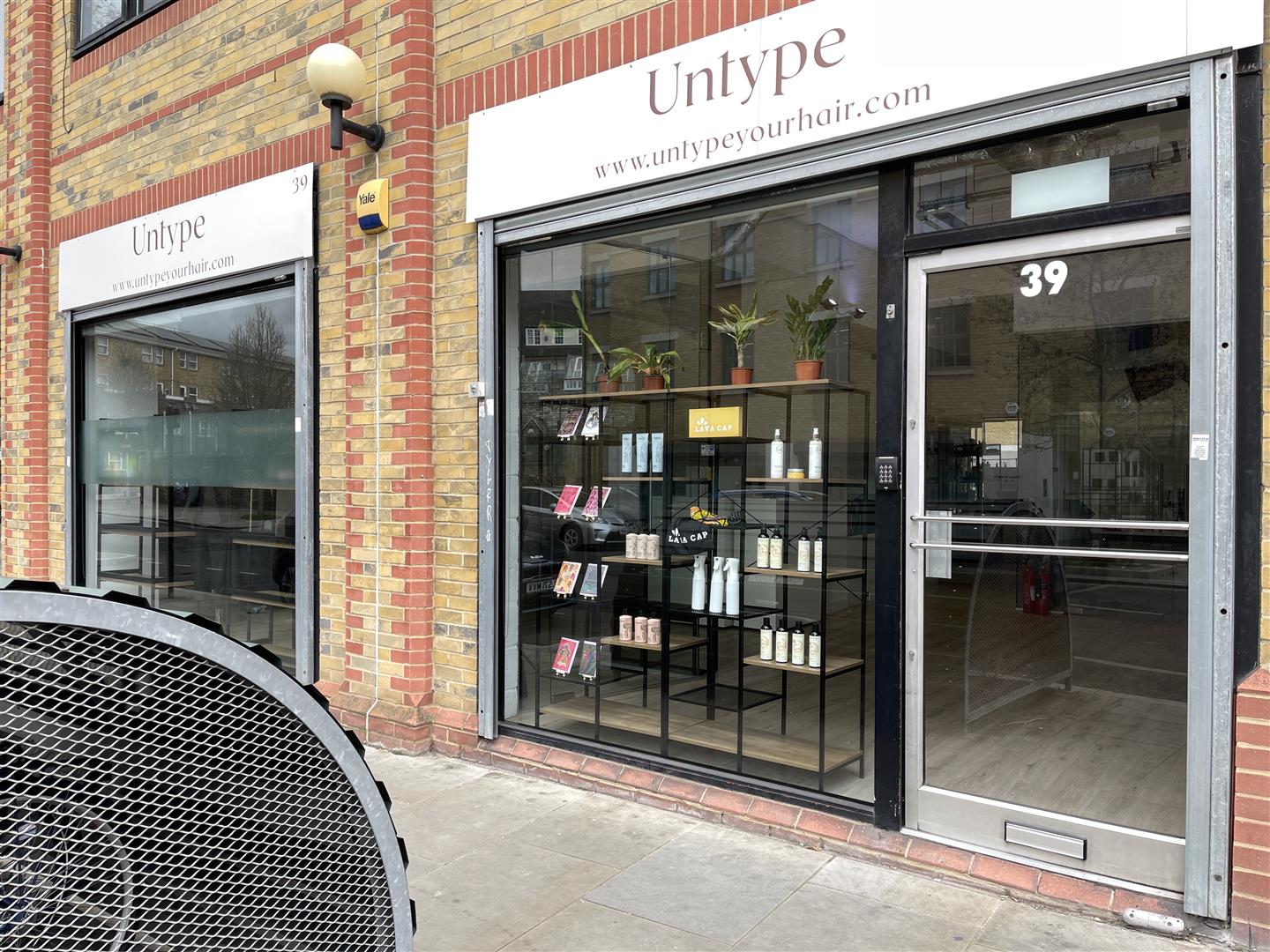 Located in Central London, 39 Webber Street SE1, Untype offers a modern and inviting space for clients. Beyond serving individual clients, they also provide space for freelancers and session stylists to work & training events, fostering collaboration and creativity within the hair industry.
In addition to trichology consultations and styling services, Untype is committed to creating a vibrant community hub. The salon hosts classes and events that promote education, empowerment, and celebration of Afro-textured hair. From workshops on hair care techniques to discussions on embracing natural beauty, Untype aims to create an inclusive space where individuals can connect, learn, and celebrate their unique hair journeys.
Ebuni Ajiduah, the driving force behind Untype, expressed her enthusiasm for the salon's launch, saying,
"At Untype, we are redefining the narrative around Afro hair. We believe that hair health is of paramount importance, and our aim is to provide our clients with the tools, knowledge, and exceptional care they deserve. We want every person who walks through our doors to feel confident, empowered, and beautiful."
To learn more about Untype and its range of services, please visit the salon's website: https://www.untypeyourhair.com/