The highly anticipated Fellowship for British Hairdressing's Honours Awards and Projects are now open for entries.
The Honours Awards are the Fellowship's third awards programme, following the Image of the Year of the Year Awards and Art & Commerce Awards, and recognise long standing and dedicated Fellowship Members.
The Honours Awards feature a number of prestigious categories including:
Hairdresser of the Year Award – the ultimate award, awarded to a member who is considered by the Fellowship to have contributed to the industry in an exceptional way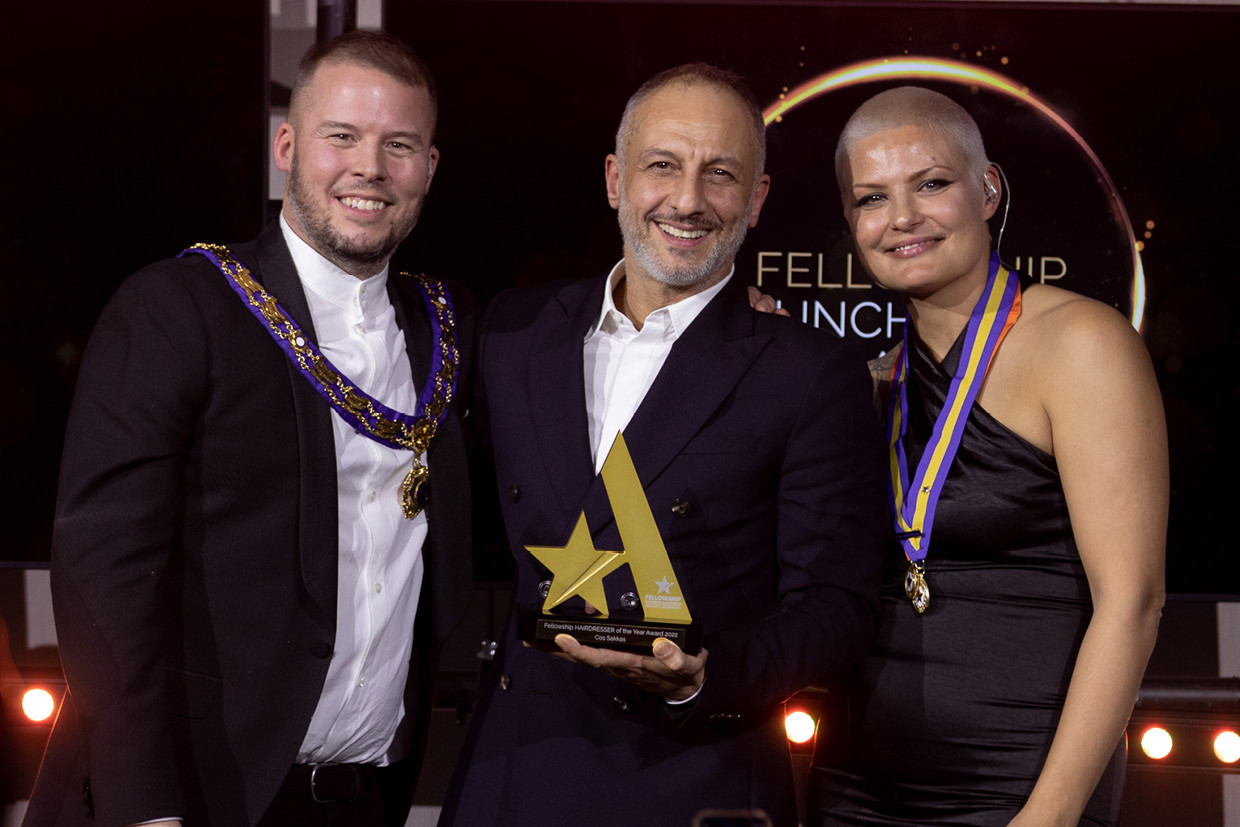 Fellow with Distinction Award – awarded to a member who continues to work directly to support the Fellowship and has already been awarded the Fellow with Honours Award
Fellow with Honours Award – awarded to a member who continues to work directly to support the Fellowship
Member of the Year Award – awarded to a member who has shown clear progression through their participation on a Fellowship Project and at events
All categories require entrants to be nominated through the Fellowship's portal: www.fellowship.awardsplatform.com and only Fellowship members can nominate. The Honours Awards close for entries on 2nd October 2023 and winners of each of the categories will be announced at The Fellowship Luncheon & Hair Awards on the 4th December 2023.
Project Team Applications Now Open
Applications for the Project Teams for 2024 are also now open for those looking for the ultimate education. Project Teams include:
PROJECT COLOUR – This annual programme brings the finest colourists together for a year of pure hair artistry. The industry's world-renowned colourists share their unique colour application techniques, creativity, art direction on photoshoots and vision in an exciting calendar that will see you improve your knowledge and skills and become the best you can be.
PROJECT MEN & MEDIA – The ultimate education aimed at hairdressers and barbers looking to develop their skills in the ever-growing men's grooming market. This year Shaw & Beak will take the PM&M24 on a fantastic journey of men's hairdressing presenting and building the media side of your business!! This is your chance to network with 2 of the biggest names in the industry!! Join the team of PM&M24 and change your career forever!!!!
PROJECT X – Described as the finishing school for hair, it's aimed at qualified hairdressers who want to add finesse, knowledge and creativity to their portfolio. Team members will spend time with some of the most inspiring mentors in the industry to take your skills to another level, including stage time and photoshoots.
PROJECT EXTEND – The ultimate finishing school for hair extensionists who are looking to develop their skills in several attachment methods and to expand their creativity on stage and in print. PROJECT EXTEND will allow you to become the best in the hair extension business.
PROJECT AFRO – This project is for anyone who has ever had the desire to understand and learn the complexities of textured hair. There will be mentor demonstrations from industries hidden gems who have an arsenal of knowledge and technical skills to share and guest talks from award winning Industry trail blazers.
PROJECT SASSOON – provides the setting for the highest standards in technical excellence, precision cutting and perfect colour placement. You will have the chance to work alongside the Sassoon team, giving you the opportunity to absorb their knowledge and immerse yourself in the techniques that have made the brand world famous. Insightful demonstrations, where the participants are encouraged to take an active part and guided work sessions on live models add up to a once in a lifetime experience where you will not only take away real commercial skills but also a piece of the unique culture that is Sassoon.
In addition to being able to attend several educational and inspirational Project Team Days with Project Leaders and Mentors, all Project teams will also be involved in helping to create annual Fellowship Collections, a fantastic opportunity for all involved to develop their creativity, push their boundaries and be involved in something new and exciting. They will also receive PR and get access to many of the Fellowship's events.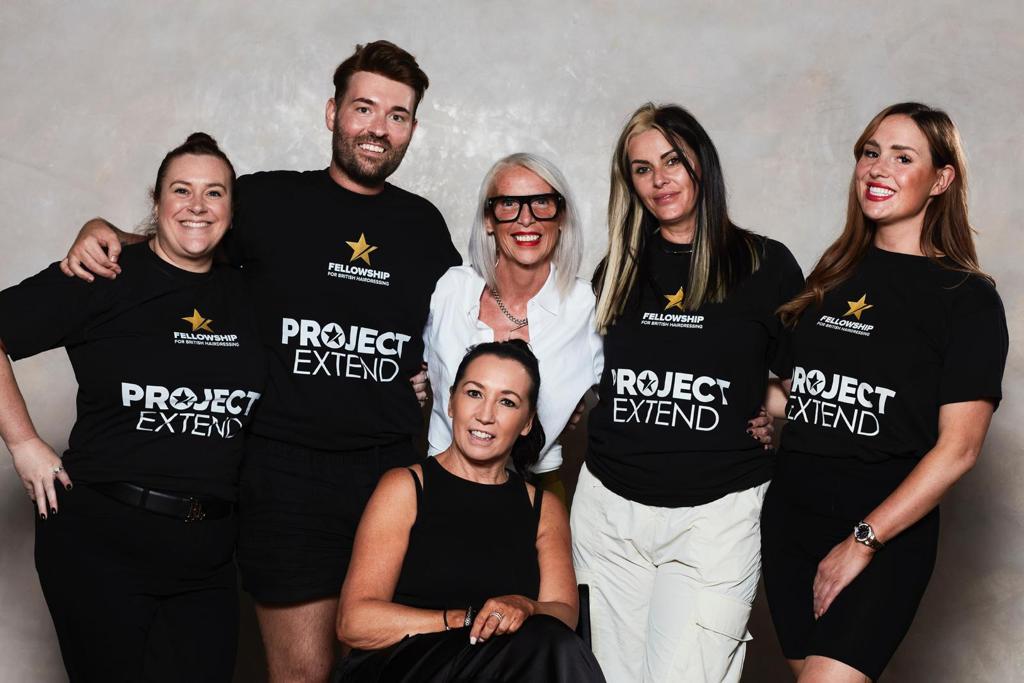 Entrants will need to submit 3 digital images of their work and a two-minute video sharing information on them as a person and why they wish to be on the team. Entries close on the 13th November and Teams will be announced on November 27th.
For more information please visit:  https://fellowshiphair.com/projects
Entries are made via https://fellowship.awardsplatform.com/
Barry Stephens, CEO for The Fellowship for British Hairdressing commented, "We are thrilled to announce that entries can now be made for the Project Teams for 2024. 2024 is set to be a super exciting year for our Project Teams and entering is a must for those looking to increase their skills and learn from some of the best in the business.
Last but certainly not least the Fellowship Honours Awards are now open for entries. We look forward to seeing who Members nominate for each of the categories this year and who will take home the most coveted award of Hairdresser of the Year."