Founder of Scissors of Oz, Oz Izzet, has launched a programme to empower people through hair – if in despair brush your hair, a storytelling programme for women.
The idea started prior to the Covid-19 pandemic, where Oz applied for funding to create workshops for women in the Southwark's Women's Hub to talk about their heritage, experiences of any hair related trauma, hair care and self-care strategies. The aim of the programme was to empower people and to improve wellbeing, healthy mental health and confidence through grooming.
The programme would see 30 participants come together through 5 sessions x 3 hours each, to be empowered through their experiences of hair, re-developing the idea of beauty. Through discussion, creative writing and establishing practical tips, participants would establish their own feel good strategies to maintain their sense of wellbeing and mental health.
Funding for the programme was received from The Culture Seeds, however, due to the Covid-19 Pandemic, this did not permit the workshops to take place in the Southwark Women's Hub, which provides support to the women in the area, and the workshop had to be modified to continue to spread the word about the kind of work that Scissors of Oz do.
The new idea involved one-to-ones with women in the Scissors of Oz premises, allowing them to have open conversations in a safe place and connect with others – creating a community and wellbeing space where they can come and feel amazing and relaxed. Influencer, Shahira, is the first to be involved and the conversation was recorded with the hope and vision that it would be shown to a wider outreach of people and audiences, helping to encourage self-care and empowerment in sharing stories around hair care and grooming.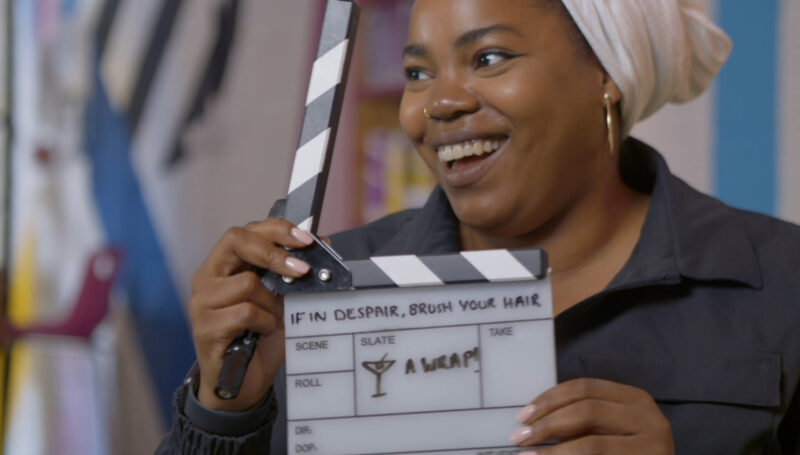 Oz Izzet, Founder of the Scissors of Oz commented, "Launching this programme means a great deal to me, I wanted to give back to the amazing women at the Southwark's Women's Hub and create a safe space for them to share their experiences together. In doing this we aid and promote the importance of self-care, have open conversations about stigma, heal together and empower each other through hair. Elevating black voices and people of colour in our industry is important to me and Shahira was a great person to do this with in our video. Although the original workshops had to be modified, the video has created a snippet of our powerful message and programme."