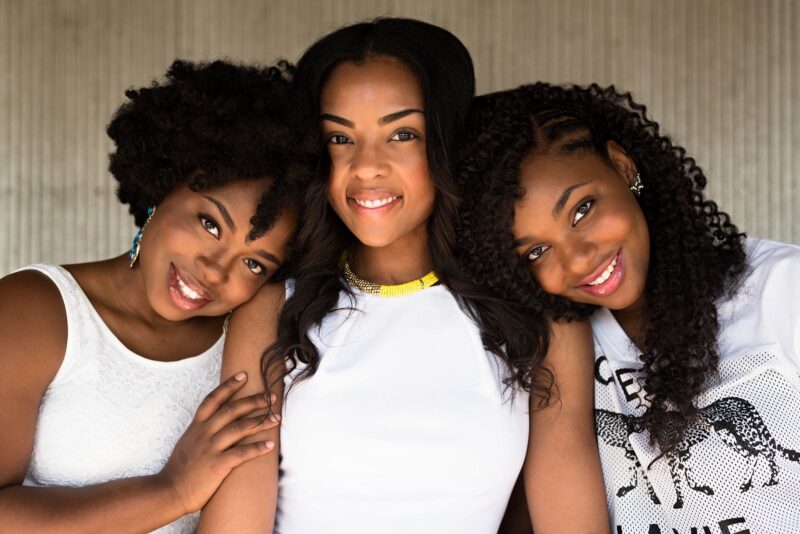 Summertime is more than just time for friends, family, and the beach. If you love your hair and you're never shy of experimenting, summer is the time to get funky and fresh. Not by burning through your cash to get some Gucci belt – surely no harm in that, but rather by experimenting with natural hairstyles.
Experimenting is a rather broad term, so we're going to break it down for you here. You can do a Nicki, Beyoncé or Rihanna – if you fancy pop culture-inspired styles, or you can go outside the box and try these hairstyles.
While the sun will be beaming down on you, your sense of style and glam will reflect outwards to the public. So dig in, and get funky.
The Faux Hawk
This is the hairstyle you need if you want to pull off that edgy, cool, and fun look. And a short disclaimer, this is best suited for ladies in their 20s and early 30s.
Why?
Because you'll provide a rather "rock star-ish" impression.
The Funky Faux Hawk is achieved by you pinning your hair up into a faux hawk. Yes, it almost looks like you have a gothic Mohawk, but going in that direction isn't necessary. You can still have a significant bit of side hair lurking around the pinned piece.
So why go with this style?
Well, faux hawks are trendy, versatile, and can pull off a great look with plenty of texture, style, and dimension.
The Pineapple Puff
You love kinks and curls, then you'll love this hairstyle. The pineapple puff is not the trendiest hairstyle out there but is one that can speak volumes about your love for the classics and kinky, natural, curly hair.
Apart from communicating your style identity, the pineapple puff also allows you to maintain your curls while you take those hot midday summer naps and laps. Thus, the pineapple puff is also a hair maintenance technique.
"Okay, this looks like it's best suited for long hair."
Wrong. If you have short hair, the pineapple puff still works as a great way to maintain your short afro.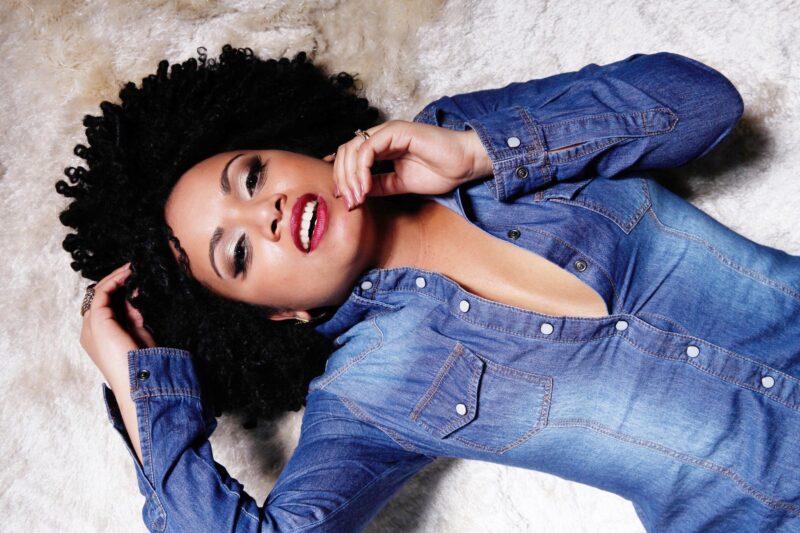 Short Glossy Curls
Fine, the pineapple puff might be too complicated for you. What other direction can you go with your curly hair?
Short and glossy curls.
This is a style we've seen many A-list actresses don at the red carpet. Why? Because it adds one critical thing to the hair – definition.
Adding a shine gloss or serum created for curls makes the springy, tight curls more prominent. Add the summer sunshine to it, and your hair is bound to stand out. And just in case knots don't fancy you, this particular style doesn't need any form of tying up like the pineapple puff.
On top of that, you can try this on not only your natural hair but also a human hair wig from EvaWigs.
Fishtail Bun
If he proposed and you said yes, then this is the hairstyle you're probably looking for. Well, of course, not every bride is bound to wear this style – so is every other lass not cursed from wearing it, but fishtail buns are the perfect look for a hot summer wedding.
The fishtail is a rather reserved approach to hairstyling. And unlike the other crazy hairdos out there, this also requires the least amount of time – about 10 minutes, to conjure up.
Even better, you don't need a ton of products and tools. All you need to achieve this sassy, beach-ready look is a brush and a few hairpins.
The Scrunchie Ponytail
This, from the 80s? Yes. Old is gold and this style is your sure way to glam riches. If you think the fishtail bun was a quick setup, then the scrunchie ponytail's under five minutes is a serious contender for the top spot.
All you need to nail this look is a scrunchie and thin elastic hair ties.
---
Thanks to Wendy for this guest post.