Do you love hairdressing and the salon industry?
Do you have a knack for writing?
Would you like to share your knowledge and expertise with a very targeted audience that consists of tens of thousands of people each month?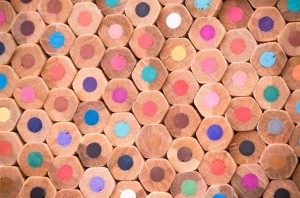 If you answered yes to these questions, you should consider becoming an Hairdressing.uk Contributor!
Hairdressing.uk is looking for lively, informative and interesting contributions from salon owners, trainees, trade associations, PR companies, suppliers with innovative new products, tutors and bloggers.
If you understand all this and are ready to go, apply here. Otherwise here's some guidance on what contributing to Hairdressing.uk involves.
What you like, when you like
There is no pressure in writing for Hairdressing.uk. You do not have to write a certain number of words, or produce something every 2 weeks. We know very well those in the hairdressing business lead hectic, busy lives. If you can spare one evening a month to write down your thoughts, then that is fine. Even every 6 months is okay (you'll have a lot to get off your chest by then!).
What should I write about?
Your contributions don't have to be stuffy and inpersonal like a printed magazine. Our readers very much enjoy articles or blog posts that are written from a personal perspective, are witty and even written by someone who isn't a authority on the subject. For example, if you've recently remodelled your salon, and it didn't quite go as planned, you could write a post entitled "Five Mistakes To Avoid When Remodelling Your Salon". It is the perfect opportunity to share what you've learned from a perosonal perspective. Here's how it might start:
"After working in the same salon for 10 years, my partner and I decided to remodel our salon. We had grand ideas of completing the work in two weeks, staying on a tight budget, and having our business disrupted very little. Things didn't go quite as planned. So to help you avoid the same problems we faced, let me share with you 5 pitfalls to avoid when redesigning your salon…."
Guidelines
Let us emphasise – these are just guidelines – you should write what you feel. Our skilled editors will craft your work into a Front Page splash and give you helpful constructive feedback, if you request it.
Each article should be around 200-500 words (this page is 400 words).
It should be original – don't copy-and-paste from any other website (even your own).
It should be relevant – this is a website about hairdressing. While your stamp-collecting hobby may be fascinating to you, it's unlikely to strike a chord with the majority of www.hairdressing.co.uk readers. We're all about hair!
Whilst a photo is helpful it is not essential, we can source a suitable image to illustrate your story.
Each article will include a footer with a photo of the contributor and a short paragraph with biographical information. This short paragraph can include up to three links (e.g., your website, blog, facebook page, etc.)

Apply to become a contributor
 We thank you
When you have submitted, and we have published, three (3) of your articles, you will receive your own listing on our Contributors page, as well as your own contributor profile page, where you can promote anything and everything you're working on, including your blog, website, business, hobbies, or anything your heart desires (as long as it's U-rated).  Your About page will include a list with links to all of your Hairdressing.uk articles.  We will also provide you with an "Hairdressing Contributor" button that you can use on your blog that links to your About page.