Advertise on Hairdressing.uk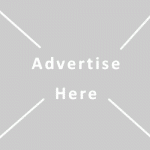 We offer a range of flexible advertising options to suit your circumstances and business type.
With an editorial mix that includes trade and celebrity news, reviews, beauty, training and more, Hairdressing.uk provides a fantastic opportunity for companies wishing to target our readership of hairdressing professionals, salon owners, young people entering the industry and students.
In addition to our editorial and community sections, Hairdressing.uk has a dedicated directory site.
To discuss how we can help you with advertising and to get a quote tailored to your needs please contact us.