Fashion Capital of the World
If perhaps you were not aware, Londoners tend to pride themselves on having recently attained the global distinction of being the "fashion capital of the world." Of course, there are many different facets to fashion. There are the typical fashion elements of clothing, accessories, and other styling, but perhaps the most important and relevant element of fashion, in general and in London, is hair styling and hairdressing. While on a search to determine the best hairdresser in London, we observed and met with many different stylists in the area to see if there was a consensus to come to about who is the best hairdresser in London.
While we did find many high-quality and reputable salons and hairdressers in London (including but not limited to Windle & Moodie on Shorts Gardens, Mad Lillies on Heath St., or Rose & Crown on Rose St.), there were clear leaders in the group of London hairdressers.
David Galvin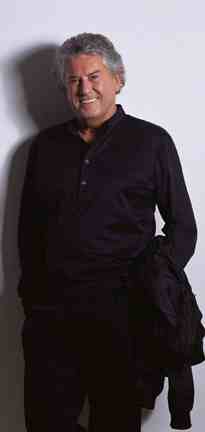 One of the most prominent London hairdressers is a man by the name of Daniel Galvin. Daniel specializes in celebrity hair styling; he is an expert in terms of artistic hair styling and coloration. He has worked with many a notable performer/celebrity, and has created some real masterworks in the realm of hair style. Daniel Galvin's salon can accommodate nearly any hair-related need or desire, and they even offer a Colour Master Class to prospective students. Upon examining Daniel's salon, his past work, and his clear prominence in the community of London hairdressers, it is natural to suggest that he very well may be the best hairdresser in London.
Despite being so impressed by Daniel Galvin and his works, we must acknowledge that he does have a very potent competitor in Nicky Clarke OBE.
Nicky Clarke
Nicky Clarke is something of a veteran within the London hairdressing scene; he has for a long time been seen by many as the individual responsible for bringing excitement and glamour back to the London hairdressing world. Mr. Clarke may in fact be the individual responsible for endowing celebrities with their own temporary version of the Best Hair in London. Nicky has worked with a multitude of different celebrities since he gained prominence back in the early 90's when he joined forces with another London hairdresser named Lesley Clarke. The two hair styling gentleman opened up a brand new salon in the center of Mayfair, London in 1991, and the rest has been hairdressing history.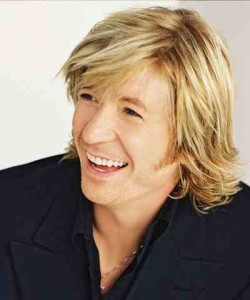 When attempting to size up the different eligible candidates for the coveted title of "Best Hairdresser in London", it becomes quickly clear that there is no easy winner. Nicky Clarke and Daniel Galvin both have such impressive resumes, and such impressive histories with working on some of the most famous hair in the world. They really are very close in terms of who would win the distinction of being the Best Hairdresser in London, but due to Daniel Galvin's extensive artistic work in the realm of hair coloration, we have to award him the title. It was not at all an easy selection of superiority, as both of these London hairdressers are world-class, and world-renowned.
Search for London Hair Salons in the Hairdressing.co.uk Directory.