Sleek Hair Extensions are excited to announce TV and radio presenter, Sarah-Jane Crawford as our new brand ambassador.
"It was important for us to choose a brand ambassador who is genuinely
a fan of the brand and this made Sarah-Jane the perfect choice. We are delighted to work with Sarah-Jane on our next campaign – Aidan Barr, General Manager – Sleek
Sarah-Jane will be fronting the new campaigns for Sleek as the new face of our quality line of hair extensions.
Sleek Hair Extensions offer quality hair fashion with cutting edge design's, helping women everywhere create fashionable styles and giving them an easy way of changing up their look using their extensive range of first-class products.
 "I've been a huge fan of Sleek Hair extensions for a long time, especially the Remi Touch range. Sleek have such an extensive range of hair extensions from clip-ins to wigs to ponytails, with different colours and styles so there really is something for everyone. I am really excited to have been chosen to be the brand ambassador for Sleek and can't wait to show what can be achieved with hair extensions." – Sarah-Jane Crawford.
As a woman of many talent's, Sarah-Jane has become a household name and is now a regular face across our screens, hosting a range of popular primetime TV programme's such as the Xtra Factor and E4 Music.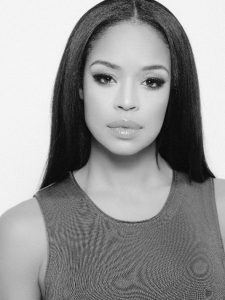 She also frequents as a Red Carpet host having recently hosted "Beyond The Red Carpet' at The British Fashion Awards, the BAFTA's, and E! Golden Globes Watch Along, as well as presenting the MOBO Award's for the 3rd consecutive year on ITV2. Crawford is also big on the radio scene having hosted  her own show for over 6 years on BBC Radio 1xtra, as well as the Surgery on BBC Radio 1, and music event's such as 1xtraLive.
Sarah Jane is also an avid health and fitness fan and can be found blogging at www.redcarpetgreendiet.com which gives an insight into the red carpet and includes Sarah's favourite vegan restaurants and recipes.
For more information visit www.sleek.co.uk or www.sarahjanecrawford.com
Twitter and Instagram: @hairbysleek and @djsarahjane