What do you use to prevent hair or water going down your customers neck? In this article we look at an example from the new wave of high tech solutions to this age-old problem.
NeoCape uses neoprene, a synthetic rubber which is commonly used in divers dry suits, and more recently in trendy laptop sleeves and ipod holders.
The NeoCape cutting collar and cape are designed to keep hair, hair colourant and water off gowns, client's clothes and of course their necks.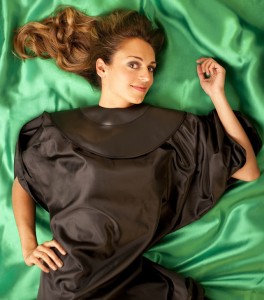 Key Features
Completely stop hair going down the neck
Extremely comfortable
Light weight
Prevent liquids dripping down the neck
Minimises use of towels and tissues
Fully adjustable neoprene collar
Made of a supple plastic fabric, the NeoCape is extremely comfortable to use and fits easily over a standard hairdressing gown. It helps to protect the gown and is very easy to clean.
Feedback from industry professionals and customers is very positive, claims the manufacturer Thesis Technology, especially with the amazing improvment in post cut comfort.