In this post we are taking a look at an online training resource called Love Hairdressing.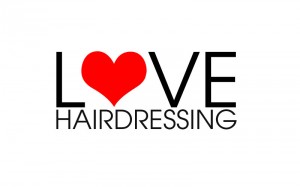 Love Hairdressing is a subscription based online hairdressing training resource. It provides in-depth, step-by-step education for hairdressing apprentices and professionals that can be accessed via the internet anywhere in the world.
What are the benefits?
Refresh your current skills
Deepen your understanding of your current training programme
Get a head start in training to be a hairdresser
Clear any confusion you may have over a certain technique
Progress through your training programme quicker than ever
Build your self confidence
Get motivated and be inspired by our industry's leading professionals
Build a busy stylist column through commercial, up to date work
… Earn more money!
Free Tips
The subscription based service is complemented by a free blog which contains lot's of useful tips and tricks. Examples include:
The site is run by Derby based Christopher Halls. After qualifying as a stylist Christopher was invited to join the L'Oreal
evolution team for two years and it was in this second year that the development of Love Hairdressing began. Inspired by sessions with the L'Oreal ID Artists as an evolution team member, Christopher wanted to deliver this style of training and inspiration to the rest of the hairdressing industry.
A YouTube NVQ?
For those who believe they can learn all they need to about hair styling from YouTube, Christopher offers this advice "Whilst youtube is an excellent resource and social platform, often the quality and validity of techniques and comments made are questionable. There are no limits to who can post a video on youtube and so there really are some terrible mistakes out there. Love Hairdressing provides you with the confidence that you will get fresh, tried and tested methods that you can use day in day out within your salon environment."