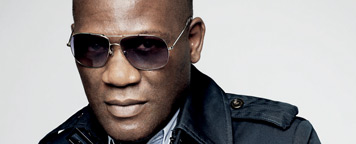 Hairdresser to the stars Errol Douglas shares his top tips for glam holiday hair and reveals what products you shouldn't get on the plane without.
 Show date: Friday 29th July
Show time: 3.30pm
Click here to add a reminder for this event to your calendar.
Have you ever got on the plane with a brand new glam holiday haircut only to see it turn into a frizzy, flat or messy disaster the minute you get to your destination?
Let's face it, while we all long for sun, sea, and swimming pools abroad – the very conditions that make our holidays so enjoyable can also play havoc with our hairdos.
But what if you could holiday proof your hair?
Well, according to hairdresser to the stars Errol Douglas, who has styled Iman, Lady Helen Taylor, Elaine Page, Kelly Rowland, Lenny Kravitz and Uma Thurman amongst others, it's all about the cut, the style and the products.
Log on to our live and interactive WebTV programme on 29th July where Errol will show you which styles work with which type of holidays, whether you're going on a wildlife encounter to Nepal, a walking holiday in Andalusia,adventures in Patagonia, Big Five spotting in Botswana or if you're simply taking a city break to Rome. Errol will be providing advice on which products you should be packing for your trip as well as answering any hair dilemmas questions you have.
Alongside him will be Susan Hooper from Saga Holidays who will be telling us about some of the more off the beaten track destinations people are currently visiting as well as sharing some of the holiday hair horror stories she's heard over the years.
Errol Douglas and Susan Hooper join us live online at http://www.studiotalk.tv/show/holiday-hair-salon on Friday 29th July at 3.30pm.
Click here to submit questions to Errol before the show.
Click here to add a reminder for this event to your calendar.