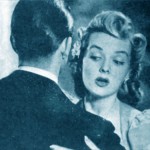 We all come across Dandruff throughout our everyday life whether it is Summer, Spring or even Winter. There are ways in which we can prevent Dandruff But 1st of all what is Dandruff?
Dandruff is a scalp disease that can be cured. But some forms of dandruff can cause sever itching and any damage caused by the nails to the scalp can cause further bacterial infection and can cause more serious problems.
Dandruff also causes many skin problems like pimples, acne or rash. Spots and pimples are often seen on the forehead and cheeks of the people who are quite prone to dandruff and this may led to acne spreading on the face, back, upper arms and on the chest wherever the skin comes in contact with the hair.
It is an embarrassing and unpleasant scalp condition that can be linked to poor diet, hormonal imbalance, and stress.  It is a very common condition from which as many as 60 out of 100 people suffer. Dandruff can easily spread through the common use of combs, hairbrushes, towels and soaps.  It is mainly caused by a fungus called Mallazesia globosa .  It is caused by fungus Malassezia furfur.  It is also called as scurf and it is historically termed pityriasis capitis.  Dandruff can be alarming in cases where it already causes self esteem problems.
Controlling Dandruff
Henna also helps controlling dandruff. It promotes hair growth and conditions the hair making it soft and shiny. It also helps in restoring the health of the hair. It is a natural product but care should be taken while choosing the quality of henna. Specially  prepared henna powder mixed with other ingredients, is very effective in controlling dandruff and improving the hair texture.
Below are 8 of the Best Anti Dandruff Shampoos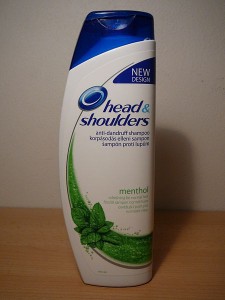 Garnier Fructis Fortifying Anti Dandruff Shampoo 
Herbal Essences No Flakin' Way Anti Dandruff Shampoo
Head and Shoulders Intensive Treatment Shampoo
Aveda Scalp Benefits Balancing Shampoo
Neutrogena/ t-gel Daily Control Dandruff Shampoo
Paul Mitchell Tea Tree Special Shampoo
Pantene True Confidence Anti-Dandruff 2in1 Shampoo/Conditioner
Jason Tea Tree Oil Shampoo
Below are Shampoo additive ingredients to avoid. Some are added to cheaper shampoos and  may encourage dandruff, or if you already have it the scalp disease will remain.
Shampoo Additive Ingredients To Avoid:
Balm Mint
Balsam
Certain Essential Oils
Eucalyptus
Grapefruit
Horseradish
Lavender Oil
Lemon
Lime
Menthol
Orange
Papaya
Peppermint
Rose
Sage
Thyme
The Following 8 Shampoos are not recommended if you are treating dandruff hair.
Herbal Essences Tousle Me Softly
Head and Shoulders Refresh 2in1
Burt's Bee More Moisture Raspberry& Brazil Nut Shampoo
Pantene Pro-v Nature Fusion Smooth Vitality Shampoo
Tresemme  Colour Thrive
John Freida Radiant Red Colour Captivating Shampoo
Tresemme Vitamin B12 & Gelatin Anti-Breakage Shampoo
Burt's Bees Rosemary Mint Shampoo Bar
Tips to Control Dandruff
In addition to regular shampooing, try these steps to reduce your risk of dandruff:
Manage stress. It can trigger dandruff or make it worse.
Cut back on hair sprays, styling gels and mousses. They can build up on your hair and scalp, making them oilier.
Eat a healthy diet. Nutrients such as zinc, B vitamins and essential fatty acids may help prevent dandruff.
Final Thought
If you suddenly notice a dusting on your shoulders, you can always claim a little star dust has fallen upon you from heaven!