Many clients struggle with having thin hair and want to find the perfect hair cut or style for them that will give the appearance of thicker, fuller hair. Below are our top cuts and styles and how we recommend styling them.
With all clients, it's also beneficial to recommend that they use a great professional shampoo and conditioner specifically for adding volume to their hair before styling. Our top picks are the My Hair. My Canvas. More To Love Bodifying Shampoo and Conditioner, which help prime the hair for styling, adding fullness and body without drying the hair out. Also consider ALTERNA Caviar Multiplying Volume Shampoo and Conditioner, which creates instant volume and thickness in the hair due to the help of Marine Pumping Complex.
Choppy Pixie
– A choppy pixie cut is a great haircut for clients with thin hair that want their hair to appear thicker in appearance. This hair cut allows clients to get rid of thin and straggly looking ends and gives their hair added volume on top. With some added in choppy layers this will add further fullness and height to the look and will allow the cut to be styled more effortlessly.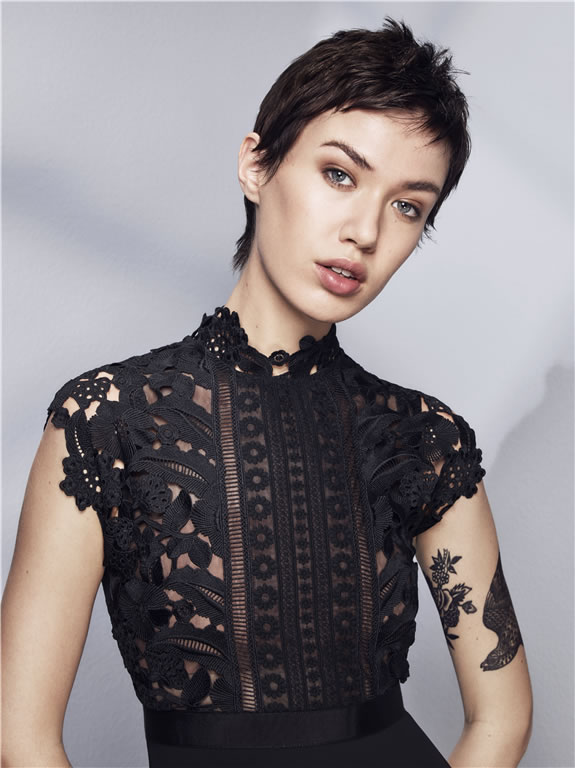 How to style – For clients who like a cut that will require little hair styling maintenance this is great choice. A simple texturising spray such as the ALTERNA Caviar Professional Styling Sea Salt Spray can be applied throughout the hair to give it more texture and grit. For those who may not want their hair to feel like there's any product in it but still want volume, a mousse is another hair styling product choice. ALTERNA Caviar Multiplying Volume Styling Mousse is a beautiful mousse that can be applied to damp hair before blow-drying with a hairdryer and using your fingers to break up the layers in the hair and to distribute the product. The results are volume and lift without a sticky, stiff finish.
The Bob
– When cut bluntly and all one length the bob is a great hairstyle for giving the appearance of thicker, denser ends. For those who don't want to go too short with their bobs, lobs are also a great style for allowing the hair to look thicker, as long as these are cut bluntly and to one length.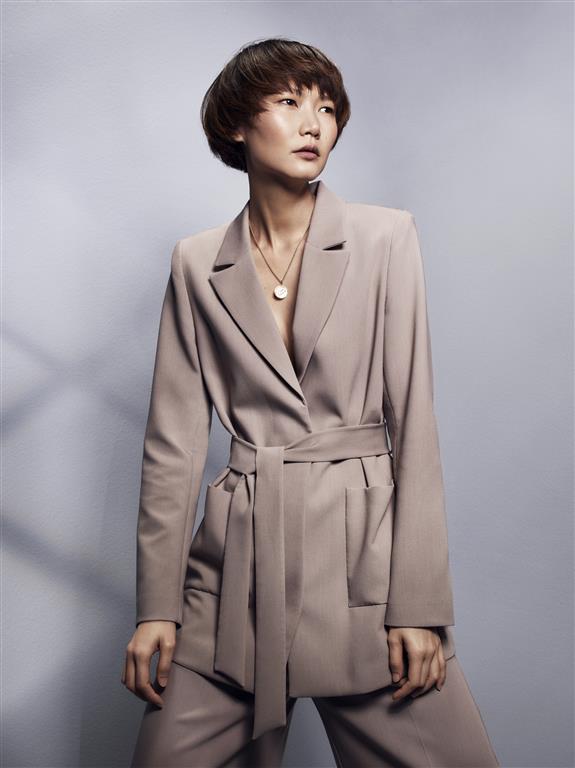 How to style – The great thing about a bob haircut is that it incredibly versatile and can be worn a number of ways. A sleek style is great for enhancing the bluntness of the cut and thickness of the hair. However, this hairstyle can also be styled messier and tousled, which is great for adding more volume and movement to the hair. For those who prefer a more sleek style, using a smoothing product such as the ALTERNA Caviar Smoothing Anti-Frizz Nourishing Oil is beneficial to keep the hair looking silky and smooth with intense shine and also to combat any flyaway's keep the bob looking its very best.
Tousled mid-length with curtain fringe
– the key to this look is ensuring it's very feathery and tousled. Adding in some light layers is a great option to give the hair fullness, as well as fringe, which will add structure to the style and thickness around the face, drawing attention to the eyes and the client's best facial features.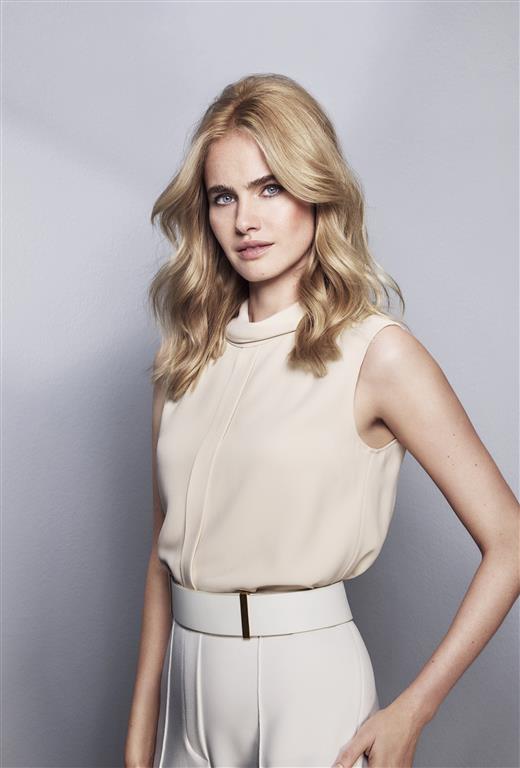 How to style – With this style I love letting it air dry to create a messier texture. For me, the must have product for air dried hair is the ALTERNA My Hair. My Canvas. Easy Does It Air Dry Balm, which controls frizz and will help to enhance natural waves without the use of heated styling tools. If you do want to add some further texture once the hair is dry, the ALTERNA My Hair. My Canvas. Any Way Texture Spray will create effortless, natural, undone waves and provide further definition to the hair.
Textured ponytail
– A textured ponytail is a great hairstyle choice for those who want to give their hair a thicker look, as all the hair is bulked together and looks full and bouncy.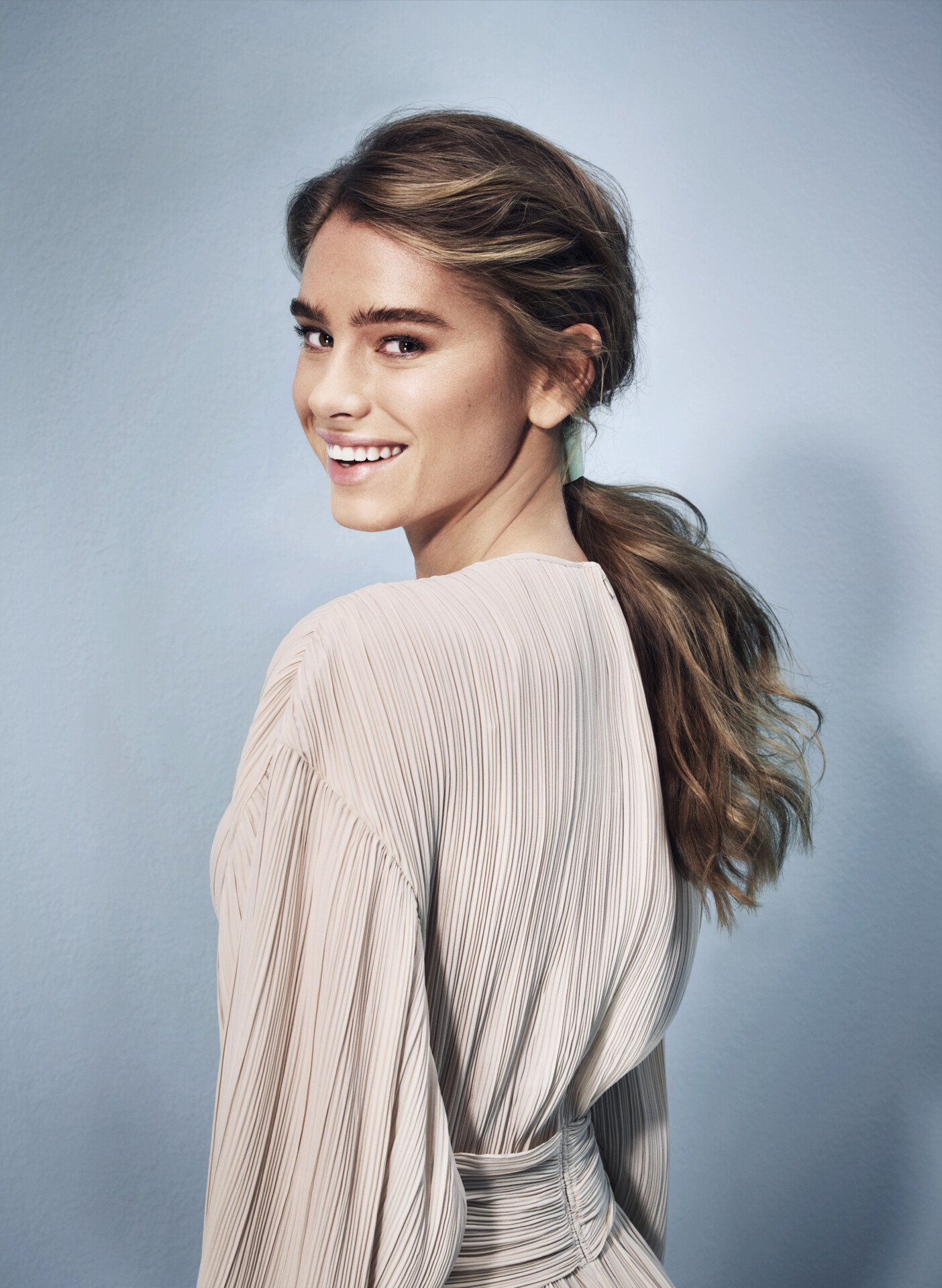 How to style – With this style it's important you have a good canvas to start with. The ALTERNA My Hair. My Canvas. Soaring High Volumizing Blowout Mist is a great product choice and should be applied before blow-drying to give the hair and instant full-bodied and volumised look. This product also includes heat protection p to 232°C which I love as I can then ensure the hair is heat protected before using my heated styling tools to create soft waves. I then brush these out for further softness and more volume before styling into a ponytail with an elastic before misting through some of the ALTERNA My Hair. My Canvas. Another Day Dry Shampoo throughout the ends for even more added volume. This dry shampoo can also be used in the roots before styling into the ponytail to give the hair grit before styling and volume at the roots.
The ALTERNA product range recommended in this article