The shag haircut has been on trend for the past couple of years – a layered haircut with various lengths that looks super sexy, choppy and effortless and often features a soft, feathered fringe. However, for 2023 we are seeing a new take on the trend, 'The Sparkling Shag'.
In previous years, clients would leave this haircut to air dry or style it with mousses and texturising products like salt sprays to give it a messier, more roughed up and natural finish. For 2023, we will see a complete contrast, with clients looking to have their shag styled smooth and sleek and looking incredibly shiny and glossy. The hair will look incredibly healthy and luxe.
Andrew Smith, Owner of Andrew Smith Salons & Milkshake Global Ambassador comments:
To achieve this look, you will need to cut the hair slightly differently. Layers will need to be less harsh and instead, softer, blending into the hair more seamlessly. You may also want to include slightly less layers in the hair than you usually would or incorporate longer in length layers to avoid the hair from looking too overly textured. The key is to keep the layers more feathered rather than sharp.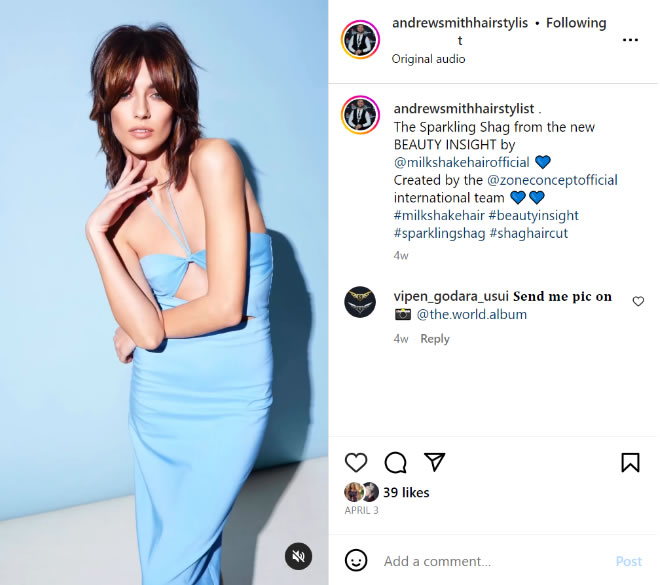 Styling is also incredibly important when it comes to creating 'The Sparkling Shag' and achieving that mirror like shine, glass finish look – hair oil is your best friend when it comes to creating this look!
I always start by applying a hair oil like Milkshake's Integrity Incredible Oil Hair Oil through damp hair and drying the hair with a large paddle brush and hairdryer with nozzle, through the hair in sections to create a high shine finish.
I then would go over the hair with heated styling tools to give the hair a further smooth and shiny finish, ensuring a heat protection spray is being used at all times before all heated styling! One of my favourites is the Milkshake Lifestyling Thermo Protector Heat Protection Spray.
To finish the look, I would reapply the oil to dry hair and then mist over a very light mist of Milkshake No Frizz Glistening Spray for even more of a reflective shine.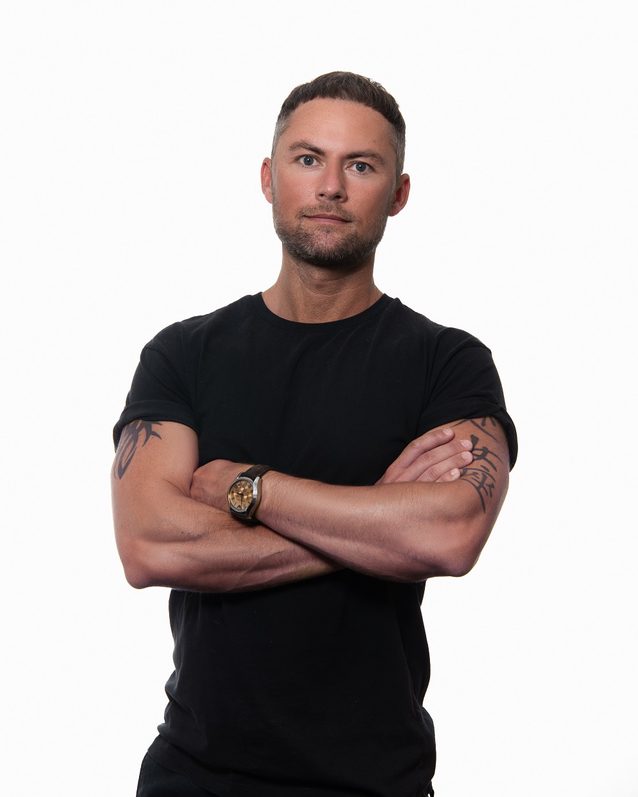 To ensure the shag looks its best, clients should try to visit the salon for regular trims to avoid damage and get rid of split ends and should also have hair treatments every few months to keep their hair looking and feeling as healthy as possible. Glossing services paired with shag are also a match made in heaven. They will keep colour radiant and give the hair a silky, soft and shiny look and feel.
Follow Andrew for more tips at https://www.instagram.com/andrewsmithhairstylist/