This summer season it's all about bold, transformational hair colours, inspired by summer ice creams! These hair colours pack a lot of flavour and are definitely set to turn heads. With the warmer weather coming out and after a long period stuck in doors, we're seeing clients being a lot more experimental and opting for more fun and creative cuts and colours.
Dylan Brittain, Director Of Rainbow Room International's George Square Salon, Schwarzkopf Uk Ambassador And International Artistic Director At Rainbow Room International provides a unique twist on an iconic British summer dessert.
Strawberry
Pink is a hue that never goes out of style and for clients who don't want to opt for a hair colour that's too vibrant, these muted strawberry tones are perfect. Incredibly on-trend for the season and perfect for blondes who want to update their look but have a colour that will fade out beautifully. This hair colour looks best when teamed with mega shine for a more iridescent finish. Clients should use a hair mask one-twice per week to keep their hair conditioned and full of shine such as Schwarzkopf BC Bonacure Hyaluronic Moisture Kick Treatment, as well as shine spray such as Schwarzkopf Style Osis+ Sparkle Finish Shine Spray after styling for instant gloss and sparkle.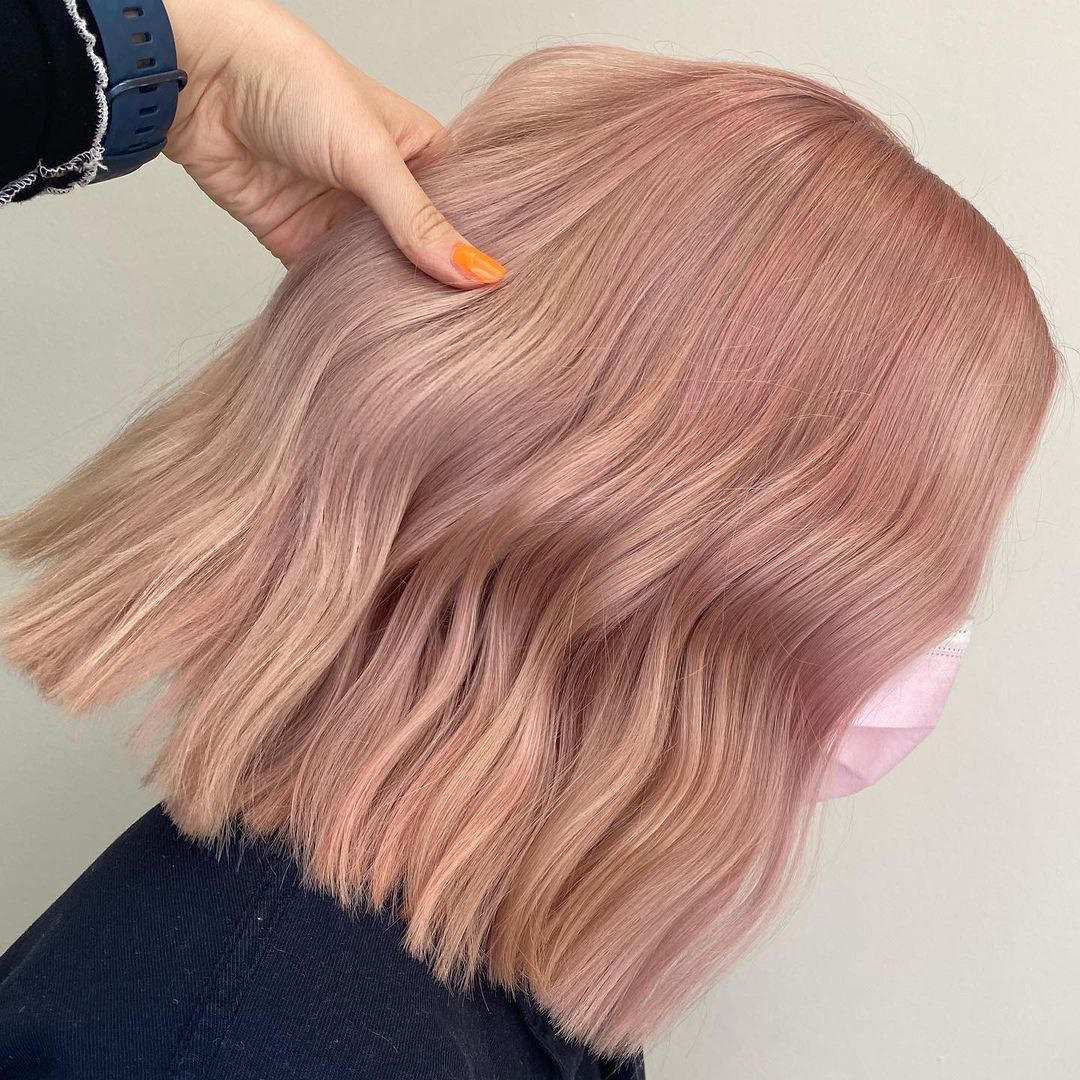 Image – Daisy @ RRI Academy Howard St
Orange Sorbet
A statement hair colour this hue is not for the faint hearted. The beauty of this shade is how vivid it is and therefore it may require more maintenance and trips to the salon from the client to keep it looking its best and full of vibrancy. Hair may have to be pre-lightened before tinted to this beautiful hue and aftercare is extremely important. A depositing shampoo or treatment that tops up hair colour is a good idea for clients to invest in to keep hair colour looking its best in between appointments. The Schwarzkopf Kroma In Bonding Color Mask's are one of our favourites to keep hair in optimal condition whilst recovering vibrancy and are perfect for these bold, expressive colour statement looks.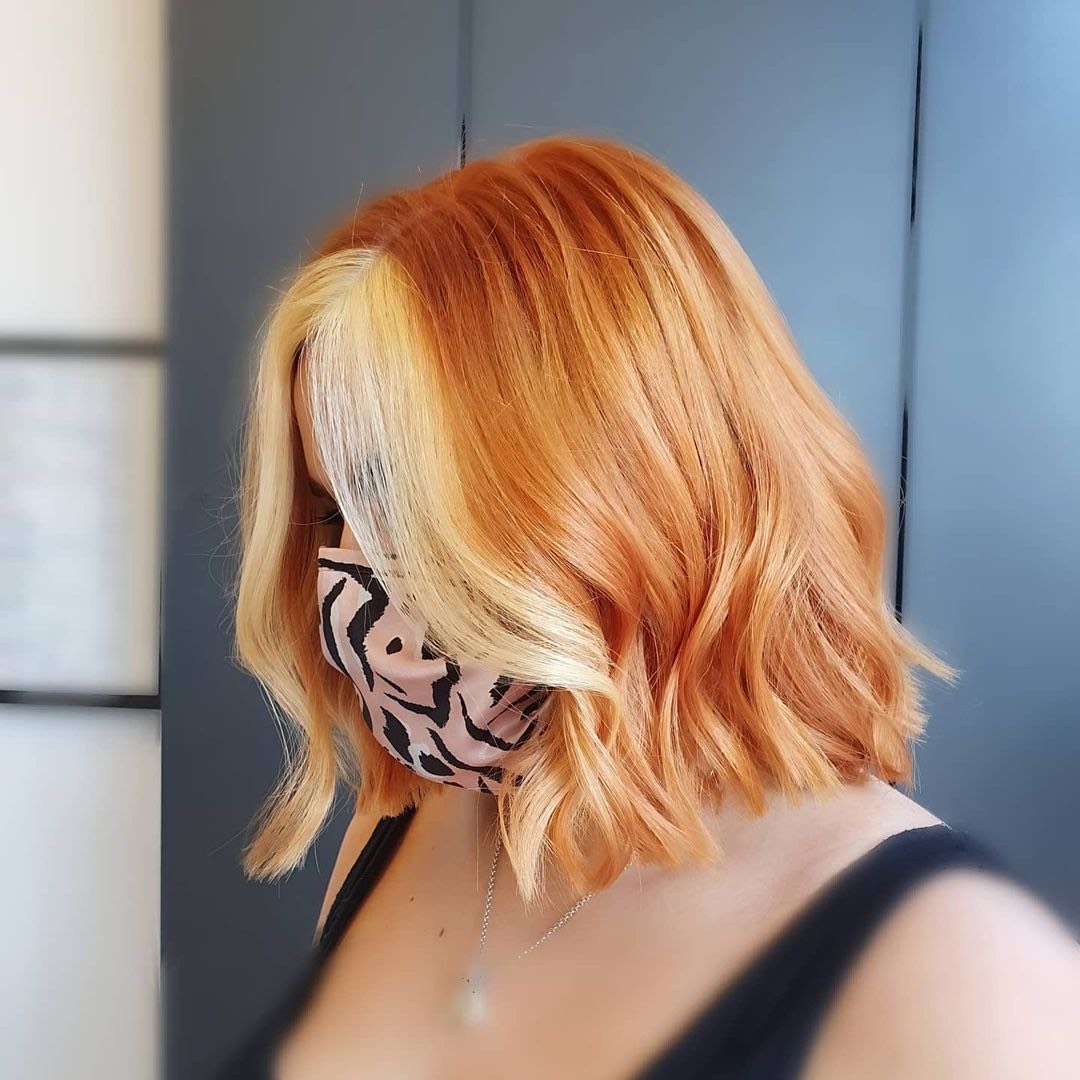 Image – Adele @ RRI Clarkston
Banana Split
With illuminating yellow one of the Pantone Colours of the Year, yellow is one of the most on trend colours for the season. This colour screams sunshine and happiness but is also seriously cool and works great when worn with a dark root for a more low maintenance yet edgy vibe. Clients may need to have their hair pre-lightened for this shade if not already a light blonde hue, therefore adding in a Bonding Treatment such as Schwarzkopf Fibreplex is beneficial to keep hair in its optimum condition throughout the colour process and to avoid breakage.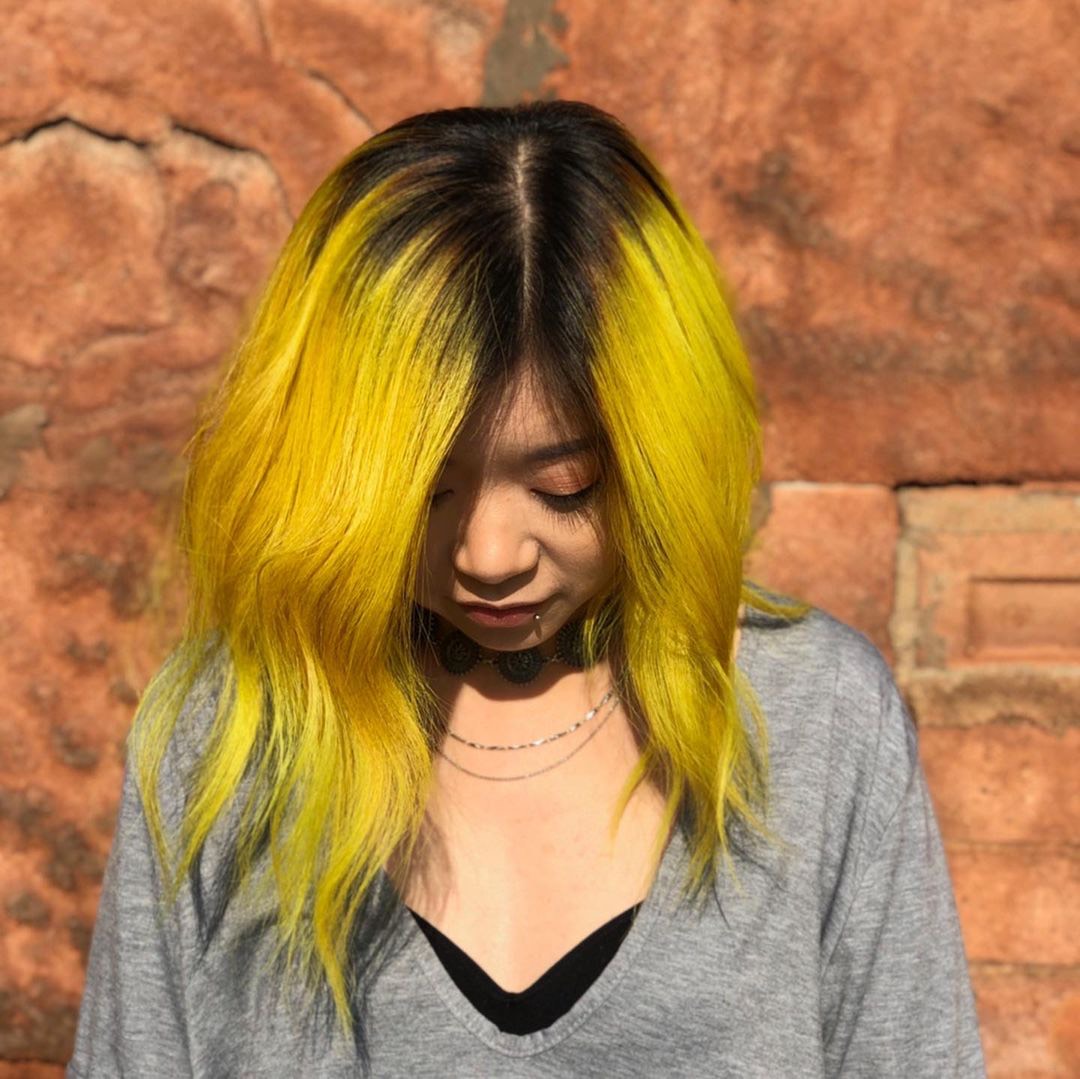 Image – Diana Carson @ Uddingston
Mint Choc Chip
These mint blue/green tones are becoming more and more popular and look great worn many different ways, whether the colour is placed all over the clients hair or via colour panels and pieces, which are a great way for clients to experiment with adding colour into their current hair colour. This is also a great colour for brunettes to experiment with, adding in via highlights or balayage to their hair for a high-fashion hair colour. With this shade it's important to recommend clients use a colour saving shampoo and conditioner at home to keep the colour looking its best and to avoid it from fading.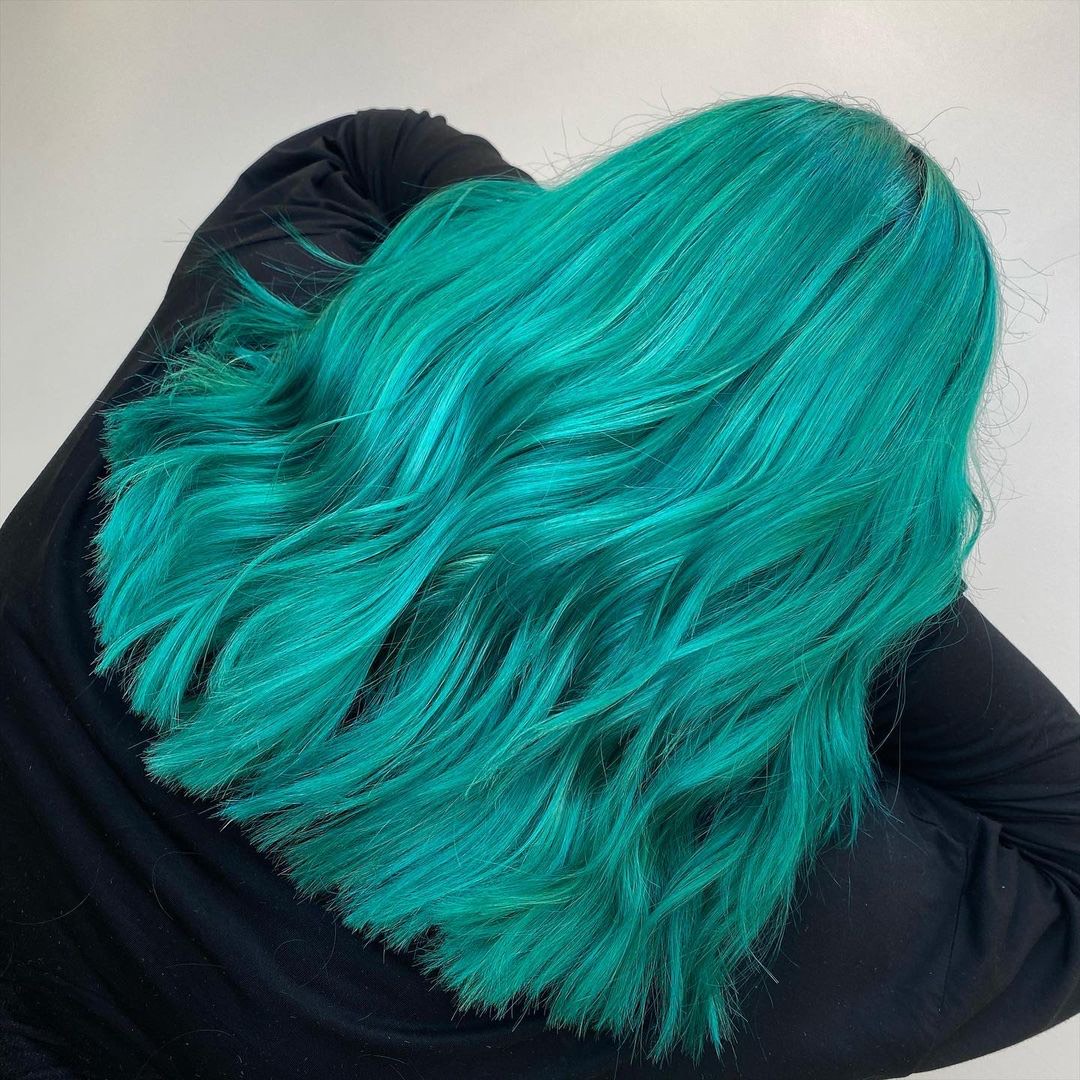 Image – Daisy @ RRI Academy Howard St