Sheer Blonde Beauty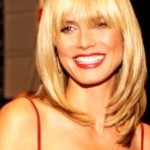 From Gwyneth's refined tresses to Heidi Klum's always on-trend locks, blonde has always been "in" and will continue to be. But for those born with naturally dark hair, achieving this brighter look can be a challenge, and it can be even more difficult to maintain. From strawberry blonde to platinum brilliance, here's how to keep your golden hair healthy.
First things first: before taking a spin in the stylist's chair to go lighter, you'll want to invest some time learning about what makes blonde hair, well, blonde. For natural blondes, the makeup of each hair strand is actually different than brunettes because it lacks a layer of granular pigment, which gives hair its natural colour. And for hair that is coloured, many of the chemicals used to achieve that lighter shade strip the hair shaft, making it more susceptible to damaging elements.
Once you know which pitfalls to look out for, you will be better equipped to avoid them. For instance, one of the biggest areas of concern for blondes is keeping hair moisturised and elastic. If you want a perfectly polish blonde bob like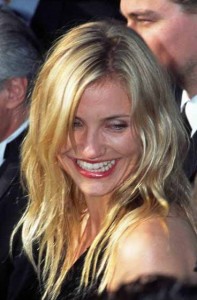 Cameron Diaz or Paris Hilton, you can help keep your blonde style from becoming damaged hair by using a weekly intense moisturiser, such as John Frieda Full Repair Deep Conditioner.
A conditioning routine will also help during the peak of summer, which is when you're most likely to spend more time in the sun and go swimming. From Beyonce's honey hue to Lindsey Lohan's chrome coloured style, many celebrities have mastered the art of protecting their hair colour while enjoying a relaxing day at the beach or the pool. To make sure that your slightly more vulnerable tresses aren't picking up undesired elements from the water, wet your hair before you take a dip, which will make it less absorbent. You can also apply a light coat of conditioner. Then, after you've gone swimming, rinse your hair immediately to wash away any excess salt or chlorine.
There are many shades of blonde, but one hue that no one ever wants to commit to is brass. If your blonde hair has become brassy, use a product with violet undertones, which help balance it out. John Frieda Sheer blonde Colour Renew Tone Correcting Mousse has ingredients that provide a lavender lift to brassy blondes while coating the hair shaft with nourishing elements that leave your style full of body.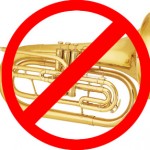 And if you dream of having perfect blonde coils like Taylor Swift's signature mane, your hair will have to stand up to a lot of heat styling. Before you begin making those spirals with a hair wand, be sure to apply a heat protecting product so that you don't damage your hair. Also, never use your curling irons or blow dryer on the highest possible setting–this could be a recipe for a hair disaster.
To keep blonde locks looking great, there's one simple rule to follow: be gentle. From shampooing to styling, you should always handle your new blonde hair with care, which will ensure a style that is as healthy as it is fabulous.
Do you have any tips for keeping blonde hair in great condition?