ANDROGYNE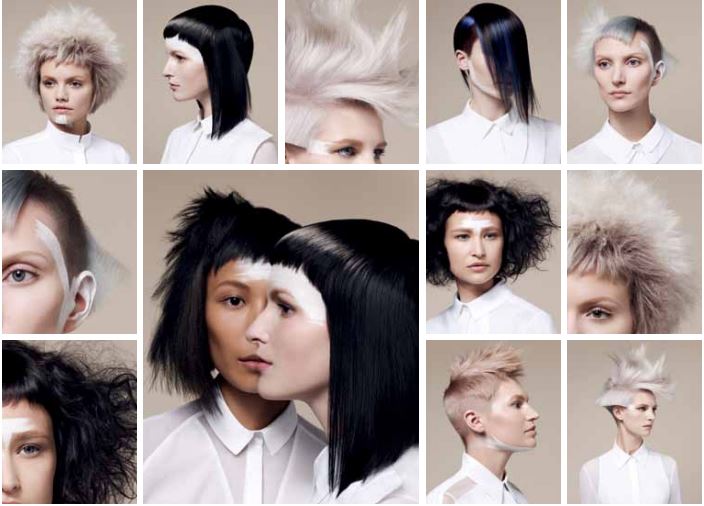 Taking a pared down, minimalist approach, this collection features precisely cut, form-fitting shapes of stripped back simplicity and muted colour that reflect a utilitarian, functional concept of graphical shape and the purity of a white work shirt.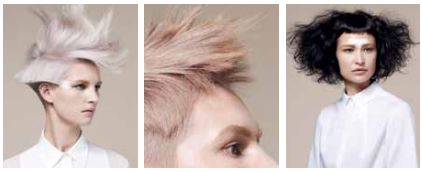 Indirect references to androgyny provides the overarching theme and utilises the principles of classic barbering techniques of scissor over comb, clipper work and squareness to create boys haircuts for girls, while new textures, short fringes and dynamic angles deliver the detail.
In these restrained shapes, head hugging layers contrast with longer edges for dramatic effect, 'baby' fringes offer a clean, fresh countenance by highlighting facial features and new forms of root perming afford a soft gamine punk aesthetic, all against a backdrop of uncluttered, understated austerity.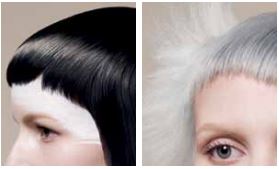 Colours display a similar, self-possessed calmness and exhibit a carefully considered, reductivist approach. Pure white through to midnight blue are utilised in isolation or combination to deliver a spare, tonal quality to the cuts. Navy, oyster, charcoal and silver are used as subtle accents to the base colours of chocolate, pearl and natural black.
This is a series of images that create a contemporary optical setting to celebrate idiosyncratic individuality and unorthodox beauty where elegance is denial.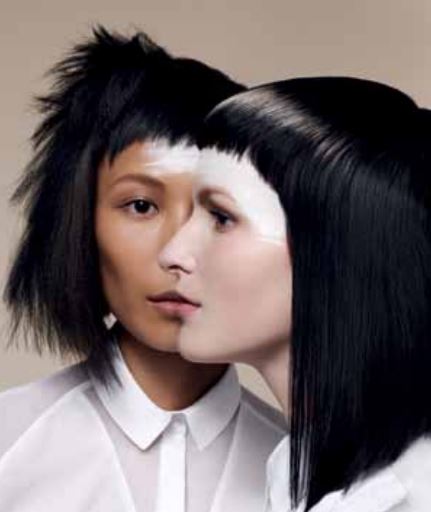 Hair:                            Mark Hayes | International Creative Director
Make-up:                    Daniel Koleric
Styling:                        Cathy Edwards
Photographer:          Colin Roy