OSMO Shiny Hair Specialist, Jake Nugent's Top Hair Hacks for a High-Shine Hollywood Blow-dry
Over the past few weeks, we've seen a spike in A-listers opting for classic blow-outs in favour of fussy up-dos. The breakout blow dry has been seen on Oscar nominees and attendees such as: Zoe Saldana, Nicole Kidman, Kerry Condon, and Oscar Winner Michelle Yeoh, establishing that a great blow-dry has longevity, with a high shine and a healthy finish, it can hold its own on the red carpet.
Jake Nugent OSMO Ambassador says:
"Never underestimate the power of a blow dry, and when finished with a high-shine product it gives you a glossy, exquisite finish. On blondes you'll have illuminated buttery locks, on brunettes and deep black tones a rich depth and candlelight shine, and reds will look more vibrant and robust. The classic OSMO Blinding Shine range delivers salon fabulous hair at-home and takes a blow-dry from basic to blinding."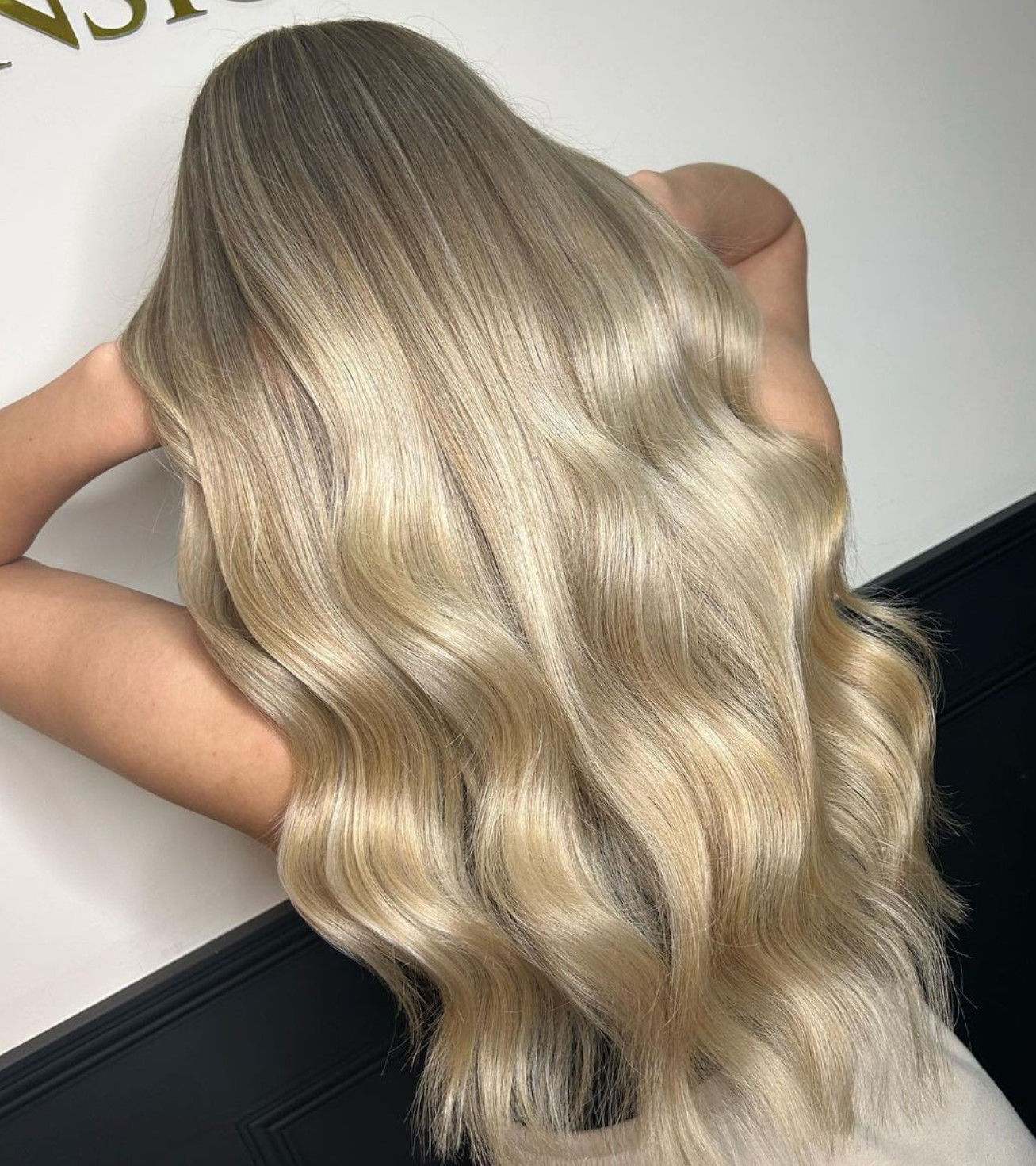 How to create a High-Shine Hollywood Blow-dry
1.       Start by washing you clients hair with OSMO® Blinding® Shine Shampoo (RRP £5.95 / 19.20) This gently effective formula purifies and revives hair, whilst boosting natural vibrancy, shine and bounce and OSMO® Blinding® Shine Conditioner (RRP £10.1 /23.80\c) Frizz-fighting formula boosts vibrancy and shine, leaving hair soft, healthy, and easy to manage.
2.       Gently rough dry/semi-dry your clients hair and aim to remove 70-80% of moisture in your hair before you start blow drying the style. Run a small amount of OSMO® Blinding® Shine Serum (RRP £12.35) through the hair, it helps to tame straight or curly hair, add brilliant shine and super smooth frizz-free results. Infused UV filters aid hair protection, for glossy glamorous results.
3.       Section your client's hair on top of the crown (this is the last part we will do) and start with the underneath layers pointing your nozzle downwards following the hair shaft – this keeps hair shaft smooth and leaves you with a controlled finish. Continue until you reach the crown and then blow-dry this with volume directing it how you want your clients blow-dry to flow.
4.       A medium heat is best for you to work with, use a heat protectant like OSMO Thermal Defense Heat Protector Spray, £9.99, to ensure no damage and maximum control.
5.       Use your brush to twist and roll under to create a little movement, blast with heat where you want to manipulate a curl – then set with cool air. If you want less curl pull the brush out and down while drying the ends – and again set with cool air. If you want hold or a sleeker hold and finish, finalise your look with OSMO® Blinding® Shine Illuminating Finisher (RRP £11.45) a high gloss shine spray with a luxe, lightweight formula for a vibrant sleek finish.
Jake Nugent is based in Middlesborough, North Yorkshire and is renowned for his excellent colouring techniques and desirable finishes.  His Instagram page is the ultimate in must-want high shine finishes.  For personalised expert hair quotes from Jake, contact [email protected]
OSMO is available in hair salons nationwide and online from sallybeauty.co.uk